Top 3 points for renting storage in 2023|One Storage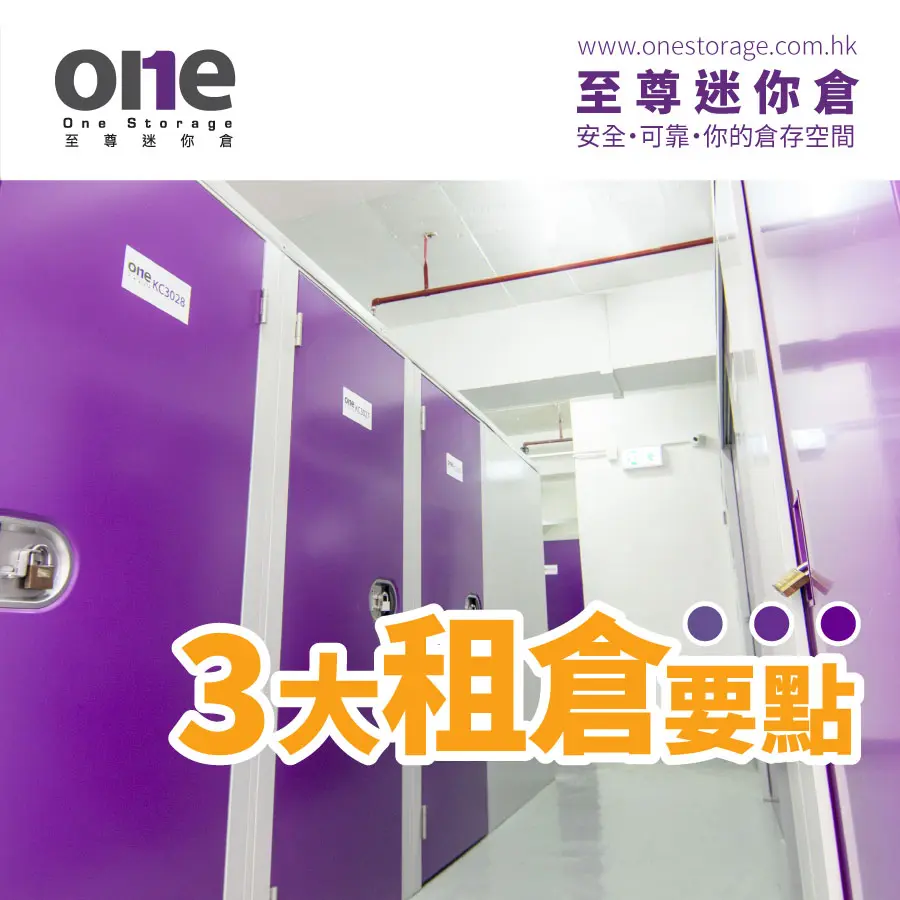 Hong Kong is a small place, many people need to rent mini storage to put miscellaneous items, seasonal clothes, collectibles or wine into mini storage. However, there are many mini storage brands or mini storage companies in the market, how to choose mini storage? What are the points to note about mini storage?
The following are a few things to pay attention to when renting mini storage.
Mini storage attention bit 1 -- mini storage fire prevention facilities
Before renting a mini storage, in addition to choosing the right size of mini storage, it is more important to note whether the rented mini storage meets the requirements of the Fire Services Ordinance for mini storage in Hong Kong. Generally speaking, we all use flammable cardboard boxes for storage in mini storage, so it is important to have a mini storage with better fire protection system.
Mini storage attention bit 2 -- mini storage security system
Many people rent mini storage to store collectibles, such as red wine, limited edition shoes, limited models and other valuable items. Many mini-warehouses are open 24 hours a day for customers to access their items, so it is important to pay attention to the reliability of the security measures to avoid any loss of property.
Mini storage attention 3 -- mini storage hygiene and temperature and humidity stability
The last point is that when renting mini storage, you should pay attention to the hygiene condition and temperature and humidity stability of the mini storage. People are willing to pay money to rent mini storage and the things put into mini storage are certainly valuable. However, the weather in Hong Kong is humid, so you should be careful to avoid damage to your mini storage items due to humidity. The temperature and humidity of the mini storage must be controlled to a very good level.
And the above requirements are fully met by One Storage is your second choice, immediately contact our One Storage customer service colleagues!