4 must-use tips for moving houses and saving money easily | Short-term rental mini storage | Best decoration moving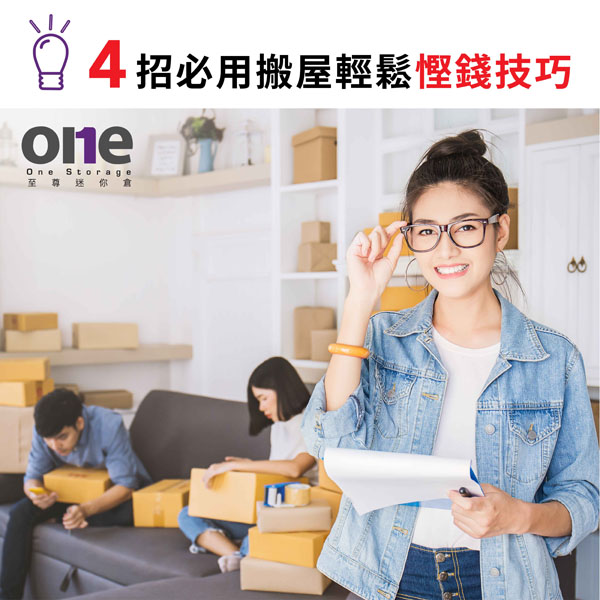 Seeking secret skills! Seeking secret skills! It is a very happy thing to encounter a new house/home renovation, but to face the clutter of a house, it is really daunting to be "sticky"! In addition, a lot of money has already been spent on moving, and some friends will even encounter the "moving transition period". Should I take care of the sundries and furniture? All kinds of troubles, wait for the editor to dismantle them together with you!

✨ Further reading: Tips to know before moving

Learn to break, give up, and leave

Hong Kong has an inch of earth and gold, it is absolutely not easy to have a small space to place all the objects! In addition, many people have the habit of "storing", many times they have become obsolete/don't use them anymore, and there will only be more and more clutter! In the department, learn to reduce items and practice "break, shed, and leave"! Carefully examine what is really "needed"! If I really want to store items, can I order it?

If you want to properly dispose of your items, you may wish to consider renting a mini-storage and use more storage space immediately! Then you can solve the "worries of snail dwelling"!

✨ Extended reading: Tips for moving in Hong Kong

Try to use moving boxes and sort them properly

Sort all items by room, and put a label on each carton. When it's time to check, you can clearly distinguish it, visually neat, and kill two birds with one stone! Remember to classify and mark the items placed in the mini-storage/new house. Remember to record the photos with the items before sealing. The more fragile items must be individually packaged and reinforced and protected!

Organize the "Item List"

After finishing the house, remember to turn over the "Item Checklist". Where are the items placed in the mini-storage/placed in the new home? When the time comes, it will be easy to check the checklist by checking the Checklist!

Do you need to know the storage when renting a mini-storage?

Although the price of renting a mini storage is reasonable, there is more storage space at the same time! But you have to pre-calculate the size that suits your needs. If you can't get the space of the rented mini-storage and change the warehouse, it will be a waste of money! The editor also recommends to dismantle part of the furniture to use up every inch of space!

✨ Extended reading: space calculator

Mini storage size reference:

14 square feet:
Approximately can hold 18 18"x14"x12" file boxes, or 12 21"X15"X15" large carton boxes

25 square feet
Approximately can hold 72 18"x14"x12" file boxes, or 45 21"X15"X15" large carton boxes, or 4 to 6 bicycles, or 1 36"x48" wardrobe

30 square feet
Approximately can hold 96 18"x14"x12" file boxes, or 75 21"X15"X15" large cartons, or 6 to 8 bicycles, or 2 36"x48" wardrobes

One Storage has a short-term rental mini storage plan!
The most renovated move!

👉🏻 Contact now: https://m.me/onestorage


If you want to know more about renting a mini-storage, please contact our professional mini-storage consultant.
*The offer is bound by terms

👉🏻 One Storage Facebook:
https://www.facebook.com/onestorage

📣Nearly 30 super mini storages in Hong Kong to choose from | Follow the latest fire protection guidelines

👉🏻 Click here to return to the homepage of One Storage Mini Storage

*Promotion terms and conditions: The designated warehouse type and the designated rent must be paid in advance. The quantity is limited. The price varies according to the area and the latest promotion. It is for reference only. The quantity and promotion period are limited, while the quota is full. Please contact us for details. Only applicable to new customers who register for the first time, and cannot be used in conjunction with other discounts. Supreme Mini Storage reserves the right of final decision.