Wong Chuk Hang - E Wah Branch
3A & 3B, E. Wah Factory Building, 56-60 Wong Chuk Hang Road, Wong Chuk Hang, HK
Video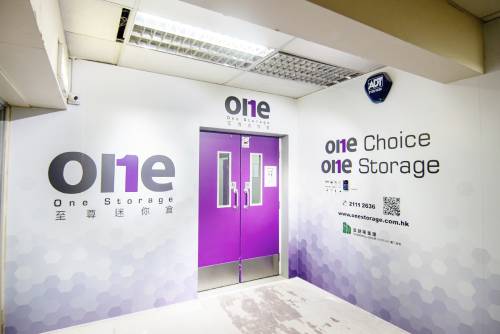 Details
Storage Size
(sq ft)
Estimated size
(Length x width x height)
Original Price
Member Price
8
(40"x36"x78")
$839

$797 from

12
(42"x42"x78")
$1,255

$1,192 from

20
(40"x71"x78")
$2,089

$1,985 from

25
(42"x86"x78")
$2,610

$2,480 from
Address :3A & 3B, E. Wah Factory Building, 56-60 Wong Chuk Hang Road, Wong Chuk Hang, HK
Opening Hours
Customer can access the storage anytime with access card.
Site Visit and Payment: Please make appointment by call or press button on the right
Monday to Friday, 10 am to 7 pm.
Saturday, Sunday and holidays, 10 am to 5 pm.
The Supreme Mini Storage provides the following two different sizes of cartons
Large (21"15"15")
Fine (18"x12"x12")
Transportation:
Wong Chuk Hang Station Exit A2 and walk for 4 minutes
Bus line: 37A/37B/37X/38/41A/42/42C/47P/48/49X/70/70A/72/72A/73/75/76/77/77A/
78/90/96/97/99/107/107P/170/171/171A/592/671/671X/973/N72/N90/N170/N171
Minibus line: 4A/4B/4C/4M/5/5M/29/35M/36X/39M/52
Chai Wan Senlong
Rent for 12 months with 55% off and get 2 months discount

Chai wan
Rent for 12 months with 40% off and get 2 months discount
Mini storage information

Wong Chuk Hang
Rent for 12 months with 55% off and get 1 month free

*The offer is bound by terms

👉🏻 Contact now: https://m.me/onestorage

📌 Promotion terms and conditions: *Promotion period starts from now, quantity and promotion period are limited, first come first served, while stock lasts. The offer must be in line with the designated warehouse type and prepaid designated rent. The price varies according to the area and the latest promotion, and is for reference only. Please contact us for details. Only applicable to new customers who register for the first time, and cannot be used in conjunction with other discounts. Supreme Mini Storage reserves the right of final decision.
What size you need?
8sq ft
12sq ft
20sq ft
25sq ft
What size of storage you need? Try our space calculator.

Please select payment methods.
1-5Months (memberPrice)
$797/Month
6Months (memberPrice)
$587/Month
12Months (memberPrice)
$503/Month
Monthly fee
$---




Latest Mini Storage News

It is reported that 124 mini-storages have received fire hazard orders! Is your mini storage really safe? The editor knows that there are more than 100 mini-storage units listed by the Fire Department as "convicted by the court and issued ...