Tsing Yi - Tsing Yi Ind Branch
Unit 2-14, 5&7 /F Block D and Unit 1-3, 7/F Block C Tsing Yi Industrial Centre, Phase 2, 1-33, Cheung Tat Road, Tsing Yi
Video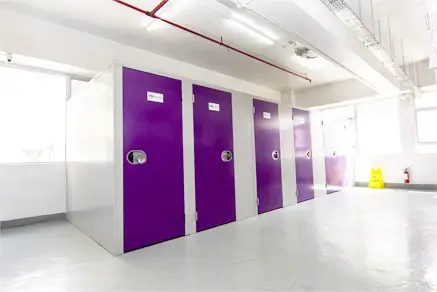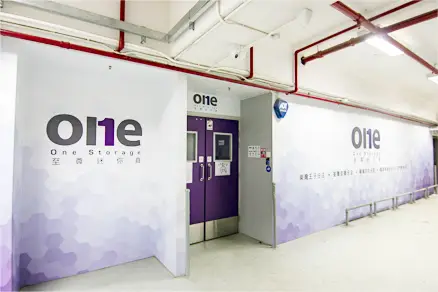 Details
Storage Size
(sq ft)
Estimated size
(Length x width x height)
Original Price
Member Price
12
(27"x63"x78")
$1,134

$1,077 from

16
(48"x48"x78")
$1,307

$1,242 from

38
(92"x56"x78")
$2,407

$2,287 from

50
(87"x80"x78")
$3,042

$2,890 from
Address :Unit 2-14, 5&7 /F Block D and Unit 1-3, 7/F Block C Tsing Yi Industrial Centre, Phase 2, 1-33, Cheung Tat Road, Tsing Yi
Opening Hours
Customer can access the storage anytime with access card.
Site Visit and Payment: Please make appointment by call or press button on the right
Mon to Fri: 10:00 am to 7:00 pm
Sat, Sun and Public Holidays: 10:00 am to 5:00 pm
One Storage provides the following 2 size cartons:
Large (21""x15""x15"")
Small (18""x12""x12"")
Transportation:
MTR Tsing Yi Station
Bus: 41A, 44M, 948P,43M,243M,34B,43M
Minibus: 88B,401
What size you need?
12sq ft
16sq ft
38sq ft
50sq ft
What size of storage you need? Try our space calculator.

Please select payment methods.
1-5Months (memberPrice)
$1077/Month
6Months (memberPrice)
$794/Month
12Months (memberPrice)
$680/Month
Monthly fee
$---




Latest Mini Storage News

The 107th Hong Kong Wedding Festival and Autumn Bridal Fair will be held soon, providing a good channel for couples who want to prepare for their wedding to learn how to do the wedding and related services. In this...