Fo Tan - Wah Wai Branch
Factory C, 3/F Wah Wai Industrial Building, 1-7 Wo Heung Street, Fo Tan, NT
Video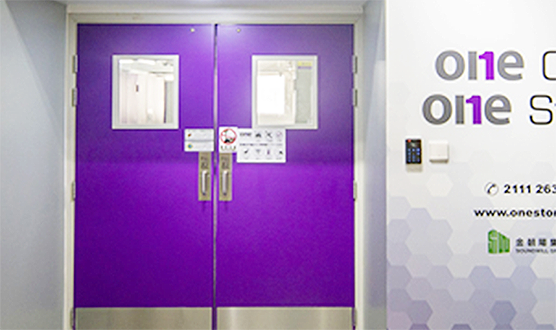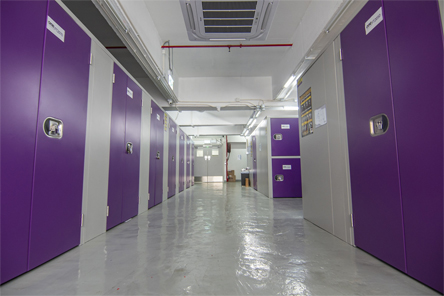 Details
Storage Size
(sq ft)
Estimated size
(Length x width x height)
Original Price
Member Price
11
(37"x35"x40")
$789

$750 from

23
(81"x41"x78")
$2,224

$2,113 from

30
(91"x47"x78")
$2,850

$2,708 from

45
(112"x49"x78")
$4,200

$3,990 from
Address :Factory C, 3/F Wah Wai Industrial Building, 1-7 Wo Heung Street, Fo Tan, NT
Opening Hours
Customer can access the storage anytime with access card.
Site Visit and Payment: Please make appointment by call or press button on the right
Mon to Fri: 10:00 am to 7:00 pm
Sat, Sun and Public Holidays: 10:00 am to 5:00 pm
One Storage provides the following 2 size cartons:
Large (21""x15""x15"")
Small (18""x12""x12"")
Transportation:
MTR Fo Tan Station
Bus: 80X, 280X, 80M
Mini Bus:60K, 60P
What size you need?
11sq ft
23sq ft
30sq ft
45sq ft
What size of storage you need? Try our space calculator.

Please select payment methods.
1-5Months (memberPrice)
$750/Month
6Months (memberPrice)
$552/Month
12Months (memberPrice)
$474/Month
Monthly fee
$---




Latest Mini Storage News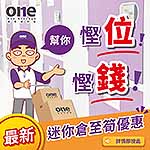 Have you ever stopped to consider how much a regular 1x2 foot storage box actually costs in terms of space? In Hong Kong, where space is at a premium and residential square footage is valued at over $16,000 pe...