Japanese housewives 5 strokes of storage tips to turn out double space | Mini Storage
Release Date : 29-09-2021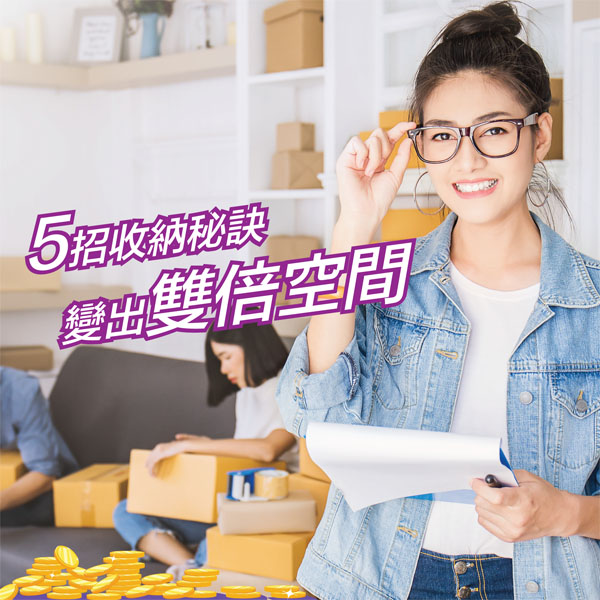 In Hong Kong, the kitchen space is often sacrificed in order to increase the guest area, and the kitchen layout becomes difficult to move around, and it is difficult to handle multiple tasks such as washing, chopping and cooking at the same time in this small space, so cooking immediately becomes a difficult task, which turns cooking from a hobby to a boredom. Do not want to have a good meal, cooking convenience and handy? Since there is so much space, why not try these five tips to re-plan the kitchen layout, and then do a good job of storage, so that the chaotic space becomes neat and tidy, the kitchen is naturally fast and beautiful!
The editor shares the following five tips.
Tip 1: Make good use of kitchen cabinets, sink locations and wall space, and make good use of dividers and storage tools to keep the central area neat and tidy by developing storage locations up and down.
Tip #2: Organize your kitchen well, discard unnecessary items first, and try to reduce the number of dishes and old cooking utensils.
Tip 3: Sort dishes into different categories and keep frequently used dishes in easy reach.
Tip 4: Store dishes in an upright manner. Do not stack different types and sizes of dishes.
Tip 5: For tableware with memorable value that you don't want to part with and cups that you don't use often, use storage boxes to store them horizontally and put them in mini storage.
The most exclusive mini-warehouses, specially selected branches of the economy warehouse, double the space, this period of economic selection, instant savings to the end, together with the hard times! From HK$328*! Instantly! Change Season|Shirts|Pants|Shoes|Instruments|Moving House|Studio|Industrial Building|Shelving|Documents|Warehouse|Boxes|Storage|Short Term Rental|Service|Storage|Gunpla|Gundam|Airsoft|Toys|Models|Bicycles|Used Books|Leg|Severance|Mini Storage|Follow the latest fire guidelines|Mini Storage|onestorage
(*The offer is subject to terms and conditions, please enquire for details, space is limited)
Terms and conditions*.
Only applicable to specified size and prepayment of specified rent, limited quantity, price varies according to area, size and latest promotion, price shown is for reference only, quantity and promotion period are limited, while stock lasts. Please contact us for details. One Choice One Storage is the safest and most reliable storage space. For more information, please check with our staff