One Storage Mini Storage|Guide to ACGHK2021
Release Date: 20-07-2021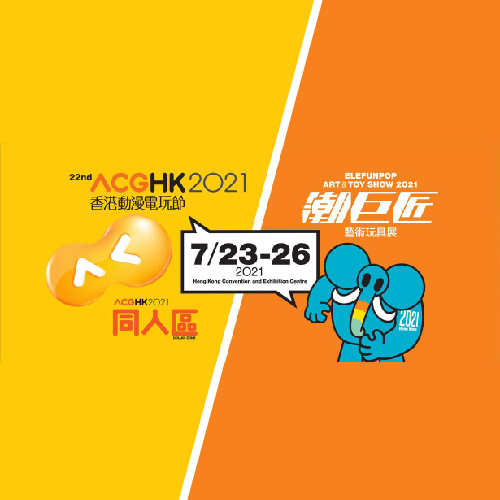 Except for the Zuo Book Fair, Zhong Youqi's exhibition is an annual one, and is it crowded with people? It is definitely one of the two major summer exhibitions at the Wan Chai Convention and Exhibition! Although last year was the same as the book fair, it was canceled for one year due to the epidemic, but this summer it is time to go again!
This year is the 22nd Hong Kong Animation and Video Game Festival (ACGHK). This year, Zhongyou play innovation, adding a project called "Tide Master Art Toy Fair", exhibiting and selling animation works of artists from different regions around the world! Among them are 16 world-class toy designers, and they will show their works with the famous classic anime character "Popeye" from the United States!
At the same time, it is the entrance of the venue, and there are also limited edition products, such as headsets, game consoles, models, etc., in addition to being snapped up by everyone, there are more e-sports competitions, and winners can get different gift cards! There are fun, and rewards, it's really a burst of bamboo shoots! Of course, every animation festival is the most uncommon, of course it is the Cosplay competition! If you don't want to miss this "Animation Cosplay Contest 2021", remember that there will be no admission on July 24 (Sat) and 25 (Sun)!
I am an anime fan. Of course I won't miss ACGHK after a year! But sometimes when I see a model, a figure, or a fan art, I really can't help but buy it again and again! But because Hong Kong has a small land and a large population, the space for housing companies is really limited, and it is really no place to buy it! But it's so pretty, I want to buy it? At this time, I will introduce the mini storage that anime fans most need! !
A mini-storage, you can choose the size of the warehouse according to your needs, and use the least price to accommodate your own collections. It is also more space than your own to build a personally limited animation kingdom! But is it better to use a mini-storage? One Storage can help you!
One Storage Supreme Mini Storage has won praise from many customers. The number of micro storage stores has opened more and more. There are nearly 30 branches in Hong Kong, Kowloon and the New Territories. There is always one near you. One Storage website There is also a space calculator on the website, so that users can rent the most suitable space at the most suitable price!
And the most important thing to know is that One Storage has special discounts every month, as well as discounts for new store openings! Just like the newly opened mini warehouses in Tai Po and Kennedy Town! In addition to the discount of renting 6 get 8 for the mini storage in Tai Po as low as $231, the first 100 registered customers of the Kennedy Town branch can get a free insulated pot!
If you want to know more discounts, please call me now!
Mini Storage|You can choose from nearly 30 branches in Hong Kong:
Kennedy Town | Tai Po | Chai Wan | Siu Sai Wan | Wong Chuk Hang | San Po Kong | Yau Tong | Kwai Chung | Kwai Hing | Kwai Fong | Tsuen Wan | Tsing Yi | Fo Tan | Tuen Mun