Cleaning the body and mind in Buddha's birthday, why not clean the room? |Living Space|One Storage|Mini Storage
Release Date : 06-05-2022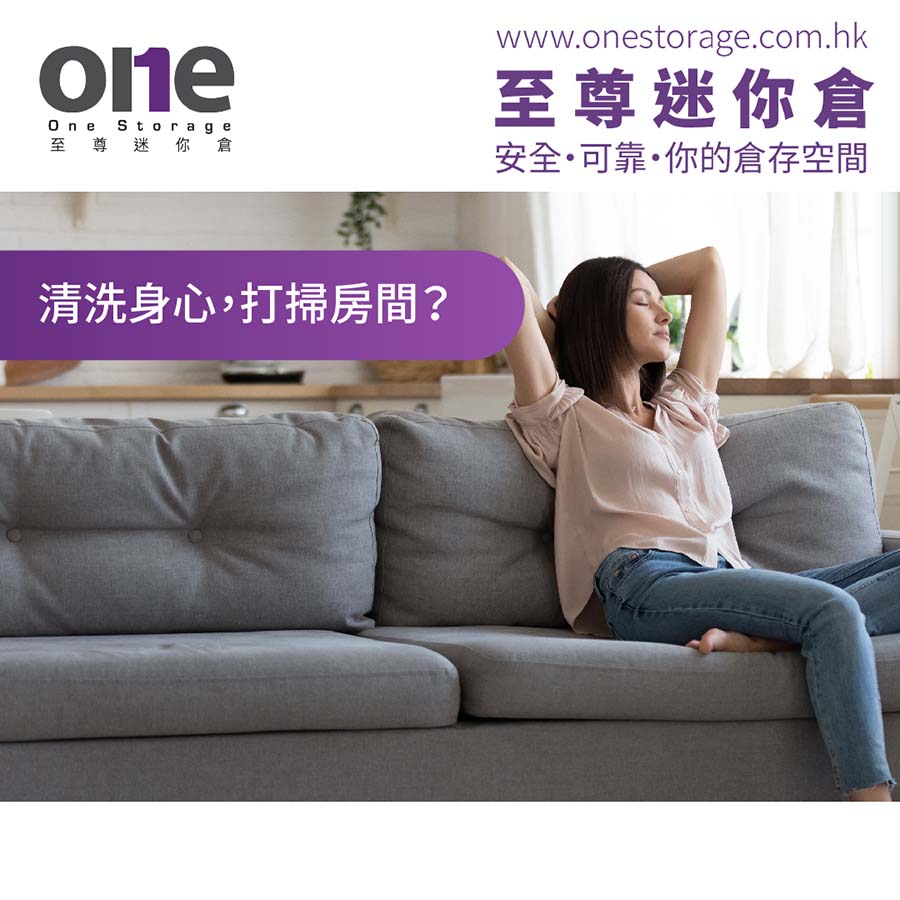 Buddha's Birthday, as the name suggests, is the birthday of the founder of Buddhism, the Buddha's birthday. Buddha's Birthday is also known as the Bathing Buddha Festival. Buddha's Birthday has been a statutory holiday in Hong Kong for some time, so let's take a look at its historical allusions!
Legend has it that when the Buddha was born, nine dragons appeared in the sky to spit water for him to wash his body. According to this allusion, later generations would clean the Buddha statue on the Buddha's birthday, so the Buddha's birthday would also be called the Bathing Buddha Festival. Similarly, many Buddhists will also participate in the bathing of the Buddha on the day of the Buddha's birthday to remind themselves to imitate the Buddha's compassion, and it is also a good time to cleanse their minds and spirits.
It is true that urban life is busy, and it is indeed easy to increase stress and negative emotions for the mind and spirit. The Buddha's birthday is indeed a very meaningful day to remind people to relax and cleanse their body and mind. Similarly, if you want to relax your body and mind, it is actually very important to manage your own room.
A messy room can be very tiring, a tidy room can be refreshing, because your room is a reflection of your heart and life, all the furnishings, all the objects in your room. In fact, it is a part of life or experience. Make the environment you are in a clean and tidy environment. On the one hand, in addition to good hygiene, it actually keeps your body and mind in a fresh and stable state.
So take good care of your room, in fact, take care of your mood and mental state. So it is better to start from this day of vacation, organize and organize your own room, make the room clean and quiet, and calm your heart!
Now that everything is in place, it's time to start organizing! But in fact, Hong Kong is very expensive. Sometimes it is not intentional to cause chaos in the environment, but it is easier to do than to do it. What can we do if there is really no place to put things? In fact, our One Storage Extreme Mini Storage understands very well, come to us to help you!
One Storage Extreme has 37 branches in various districts in Hong Kong, and it is very convenient to rent! At the same time, there are different warehouse types in the warehouse to meet the needs of different people. Whether you need to store family furniture or small sundries, One Storage Extreme Mini Storage will definitely suit you!

Cleaning the room is also organizing thoughts! Don't miss out on the discounts now available on One Storage!
-------------------------------------
Hong Kong Island: Siu Sai Wan|Chai Wan|Tin Hau|Kennedy Town|Wong Chuk Hang
Kowloon: Yau Tong|Kwun Tong|San Po Kong
New Territories: Kwai Chung|Kwai Hing|Kwai Fong|Tsuen Wan|Tsing Yi|Fo Tan|Tai Po|Tuen Mun
Click here for Express Whatsapp: https://cutt.ly/51188503
*Terms and conditions apply, please contact our staff for details.
*Terms and Conditions: Offer is subject to availability while stocks last. This offer is only applicable to new registered customers of Supreme Mini Storage. In case of any dispute, the decision of Supreme Mini Storage shall be final. Registrants have read this Disclaimer page and agree to the Personal Data and Privacy Statement and are willing to receive promotional information.