Want to shop but afraid of holding a house? ! |Shopping Arrangement|One Storage|Mini Storage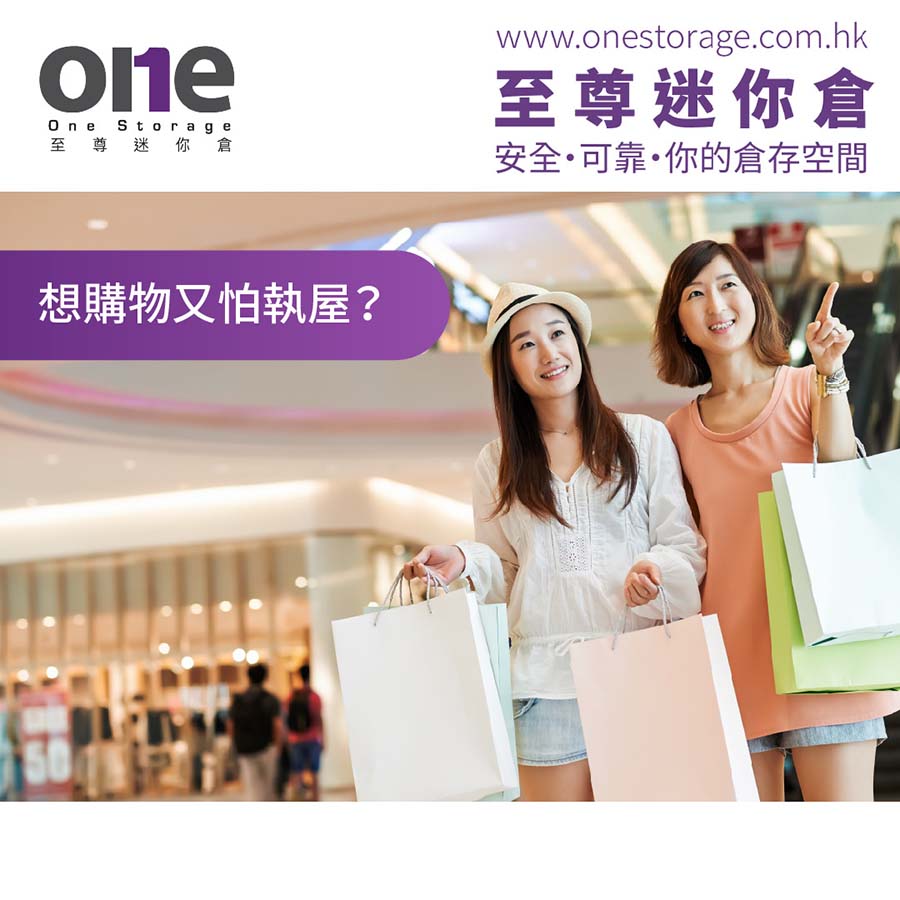 If you're applying for an Octopus voucher in the second round, you'll be able to collect the final installment of $1,000 from 16 onwards.
If you've got a voucher, you'll have to spend it, but what can you do if you don't have enough storage space when you get home?
One Storage has two great ideas for you!
Create storage space 1 - use the back of the door
Hooks can be used to hang clothes, scarves, coats, hats and even larger items such as handbags.
Create storage space 2 - Use dividers
Drawers can actually hold more than you think. By using flexible dividers to create different spaces in your drawers, you can help to sort and store more items with ease.


But sometimes you don't have enough storage space and you can't just use storage skills to solve the problem.
We have nearly 30 shops in Hong Kong and are fully air-conditioned. We also guarantee that all fire regulations and mini storage codes are met, so you can store any household items with confidence!

Don't think twice about shopping! With One Storage's limited offer, there's no need to worry about storage!

Enjoy a special discount for a 12-month rental plus a free month of storage*! Get 60% off 12+1*, register now!
For concessionary registration enquiries: https://m.me/onestorage
-----------------------------
Renovation | Short term rental | One Storage Can Help | Mini Storage

-------------------------------------
Kennedy Town | Tai Po | Chai Wan | Siu Sai Wan | Wong Chuk Hang | San Po Kong | Yau Tong | Kwai Chung | Kwai Hing | Kwai Fong | Tsuen Wan | Tsing Yi | Fo Tan | Tuen Mun
Click here for Express Whatsapp: https://cutt.ly/51188503
*Terms and conditions apply, please contact our staff for details.
*Terms and Conditions: Offer is subject to availability while stocks last. This offer is only applicable to new registered customers of Supreme Mini Storage. In case of any dispute, the decision of Supreme Mini Storage shall be final. Registrants have read this Disclaimer page and agree to the Personal Data and Privacy Statement and are willing to receive promotional information.