Can household clutter be tethered? |New Year's Eve|One Storage|Mini Storage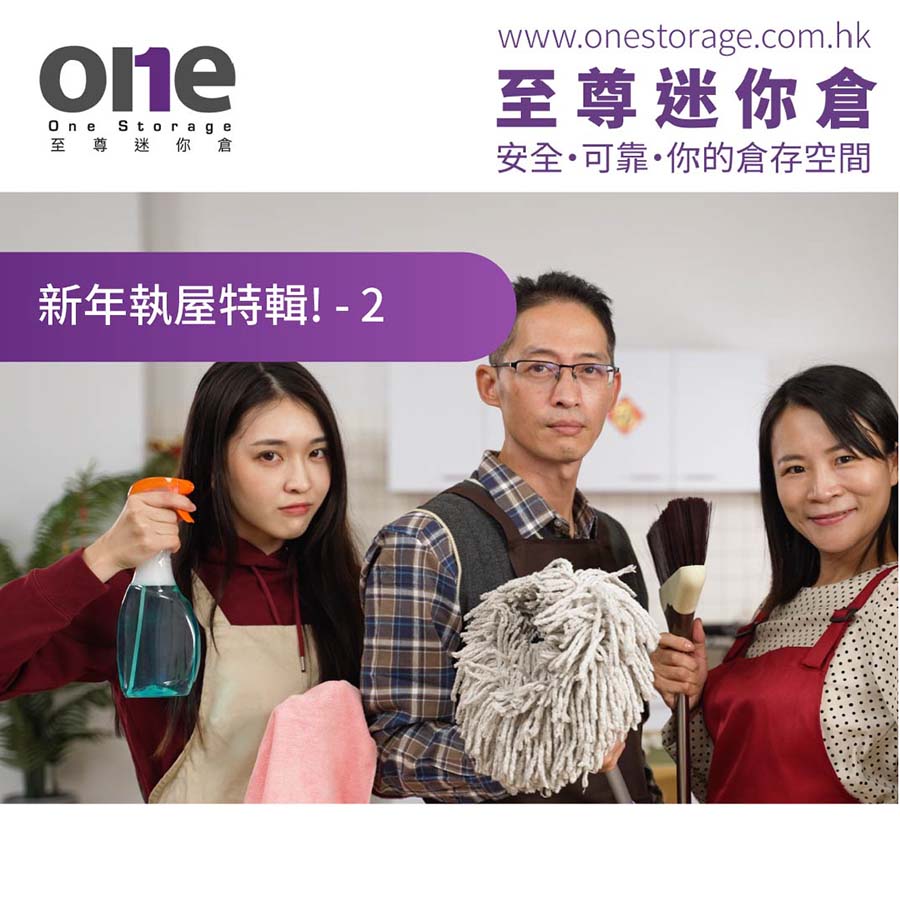 Chinese New Year is coming soon! This year's New Year's Day is February 1st. Are you ready for your family and friends to come to your home to pay New Year's greetings? Let's get together and meet each other?
New Year's Eve is a day when the whole family gathers together. Everyone eats New Year's dishes together. The adults communicate with each other about the current situation. The children may gather around to play with game consoles and toys. With so many relatives coming to the house, how can one be rude in the new year? Of course, we have to come to a big house, clean up our things, make the home space bigger and more comfortable, and let everyone sit more comfortably.
Sundries storage skills 1 - objects must have a fixed position
If you are used to putting items in different places every time, your home will be easily messy. To keep your home neat and tidy, you must set a fixed position for each item so that it is in the same place every time.
Debris storage skills 2 - make good use of wall hooks
Hooks can be installed on seemingly useless corners and walls to save space by hanging items. But at the same time, consider whether the position of the wall hook will cause you to collide and reduce the risk of accidents
But why can't it be cleaned up all the time! It turns out that the clutter in the house has already piled up like a mountain! Even if you use magic, you can't store all the items properly!
do not be afraid! If you want to create space out of nothing, you can find a way to find One Storage Extreme Mini Storage!
One Storage has nearly 30 branches in total! The location is convenient, and friends in different regions can easily rent it! Everything follows the fire code guidelines and the current mini storage code, so storing your household items is easy and hassle-free! As long as you put things that are rarely used in the mini storage, and take them out when needed, the home space will naturally be put to good use again!
Family and friends coming to celebrate the New Year? Get rid of the clutter quickly! You can't miss the limited offers launched by One Storage Extreme Mini Storage!
Sign up for a 12-month lease now and enjoy a special discount, plus 1 month of free warehouse rental*! 40% off 12+1*, hurry up and make an appointment!
For concessionary registration enquiries: https://m.me/onestorage
-----------------------------
Renovation | Short term rental | One Storage Can Help | Mini Storage

-------------------------------------
Kennedy Town | Tai Po | Chai Wan | Siu Sai Wan | Wong Chuk Hang | San Po Kong | Yau Tong | Kwai Chung | Kwai Hing | Kwai Fong | Tsuen Wan | Tsing Yi | Fo Tan | Tuen Mun
Click here for Express Whatsapp: https://cutt.ly/51188503
*Terms and conditions apply, please contact our staff for details.
*Terms and Conditions: Offer is subject to availability while stocks last. This offer is only applicable to new registered customers of Supreme Mini Storage. In case of any dispute, the decision of Supreme Mini Storage shall be final. Registrants have read this Disclaimer page and agree to the Personal Data and Privacy Statement and are willing to receive promotional information.