It's hard to understand the names of relatives! ? |Housing Process|One Storage|Mini Storage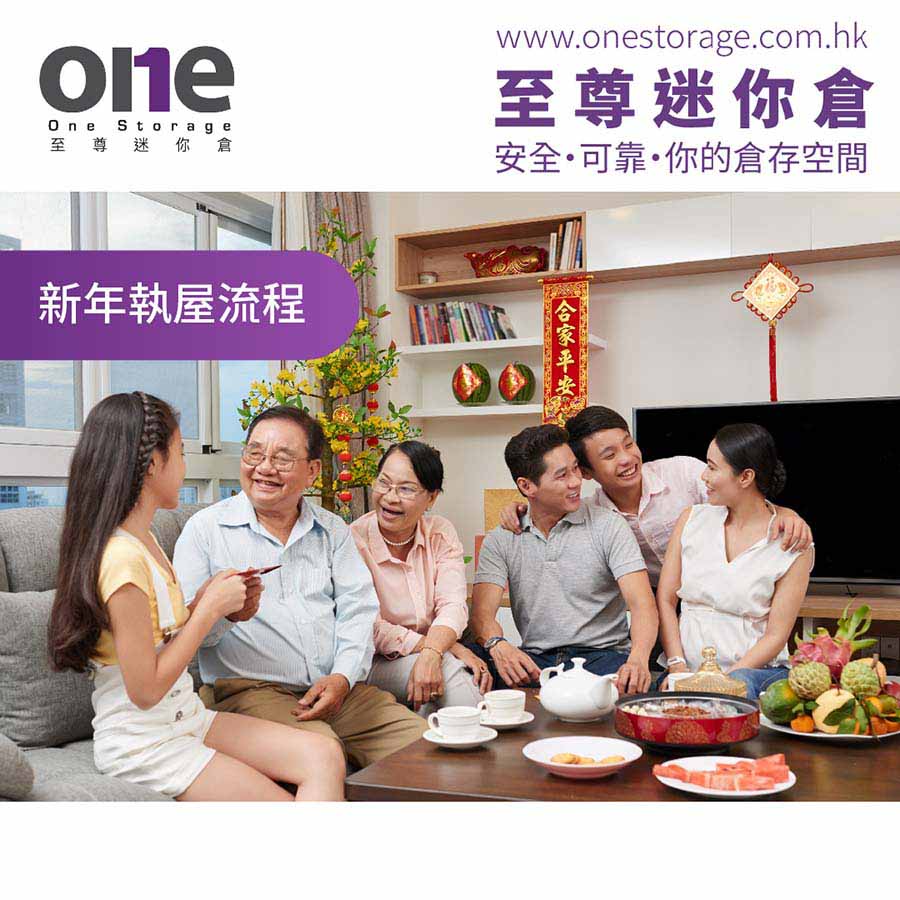 In the New Year, I will meet many distant relatives, or relatively rare relatives and friends, and it is easy to confuse everyone's names.
But don't be afraid, in fact, there are many people online who help to sort out the appellation relationship between family members, and there are even relative appellation calculators that automatically calculate! Just take it step by step and you'll be able to figure it out!
In fact, the house is the same. There are many things that you don't want to do if you don't know how to start. Why don't you try to follow the four steps of house management organized by our One Storage Extreme Mini Storage, and you will naturally be handy!
Step 1: Organize by area
Instead of cleaning the whole house in one go, separate areas such as the kitchen today and the toilet tomorrow.
Step 2: Remove all items
After selecting the area, you must boldly take out all the objects and re-arrange the placement of the objects from the whole.
Step 3: Consider the frequency and purpose of the item
Consider the frequency and purpose of the item when arranging the location.
Step 4: Divide the fixed position
Once the item is put back in, it will be the same.
Doing this step by step is naturally much easier, but if there are still too many household clutter, you need to find a good helper - One Storage Extreme Mini Storage is the most suitable for you!
One Storage has nearly 30 branches in Hong Kong! You can easily rent it wherever you live! As long as the household sundries are put into the mini storage, the home space will naturally become more, and it is not rude to greet relatives and friends!
The problem of sundries needs to be solved gradually, but you must have the limited discount launched by One Storage Extreme Mini Storage!
Sign up for a 12-month lease now and enjoy a special discount, plus 1 month of free warehouse rental*! 40% off 12+1*, hurry up and make an appointment!
For concessionary registration enquiries: https://m.me/onestorage
-----------------------------
Renovation | Short term rental | One Storage Can Help | Mini Storage

-------------------------------------
Kennedy Town | Tai Po | Chai Wan | Siu Sai Wan | Wong Chuk Hang | San Po Kong | Yau Tong | Kwai Chung | Kwai Hing | Kwai Fong | Tsuen Wan | Tsing Yi | Fo Tan | Tuen Mun
Click here for Express Whatsapp: https://cutt.ly/51188503
*Terms and conditions apply, please contact our staff for details.
*Terms and Conditions: Offer is subject to availability while stocks last. This offer is only applicable to new registered customers of Supreme Mini Storage. In case of any dispute, the decision of Supreme Mini Storage shall be final. Registrants have read this Disclaimer page and agree to the Personal Data and Privacy Statement and are willing to receive promotional information.