Home Decoration, how to handle furniture|Rent Short-term Mini storage to help ! |One Storage
Release Date : 24-09-2021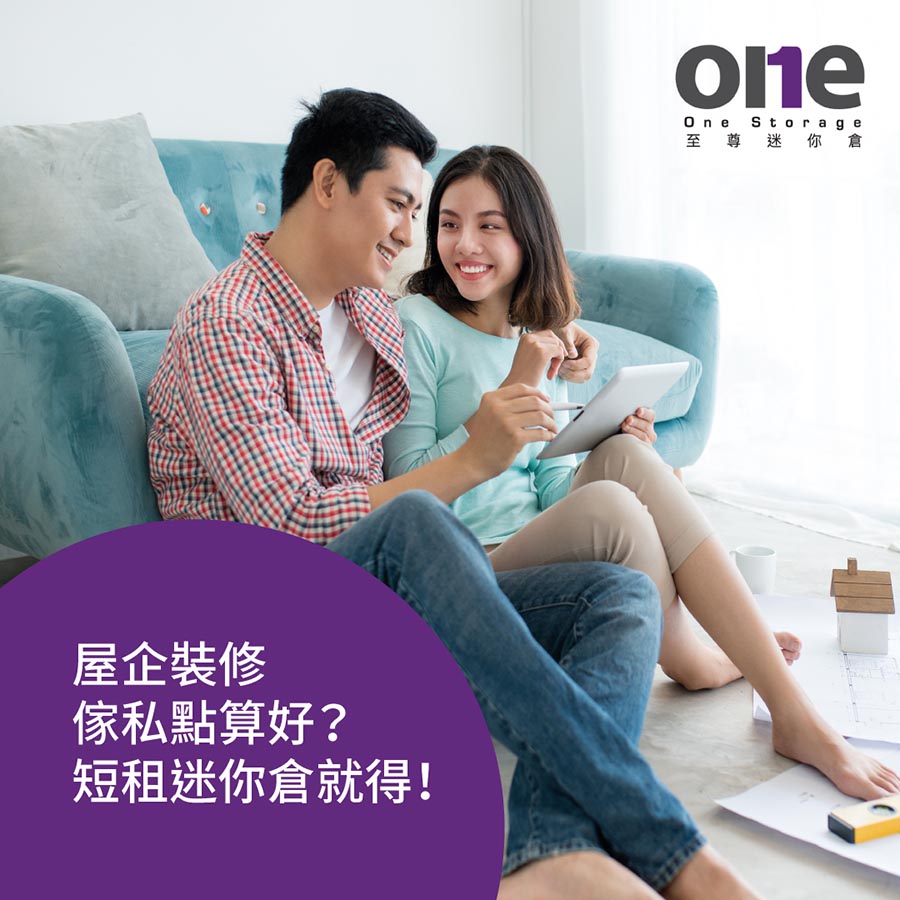 Hong Kong's hot and humid weather often leads to spalling concrete, water seepage and other housing problems! No matter where you live, homes will fall into disrepair over time. Some people wait until the last minute to renovate their homes, while others simply want a change of scenery.
When it comes to renovation, the most problematic part is how to dispose of large furniture such as sofas, dining racks, bookcases ....... If they are left at home, they will become dusty because of the renovation, which will be even more difficult to handle after the renovation. In recent years, with the popularity of mini storage, many people choose to rent mini storage for a short period of time when renovating their homes, so that they can access their belongings at any time, and the price is better than renting a home. This is why it is so convenient to use mini storage to store your belongings during renovations. However, not every mini storage facility offers short-term rental services and plans, so you need to choose carefully!
With autumn just around the corner, the weather is perfect for moving and renovating, so if you're looking for short term storage for your renovation needs, One Storage has the perfect storage solution for you! We at One Storage are offering a promotion for renovation customers!
Take advantage of our short term rental offer and receive a HKD$500 discount on moving if you register! If you want to switch from a short term lease to a long term lease, you can enjoy a 6 for 6 offer for as little as $199 a month!
One storage has nearly 30 outlets with four different storage types to choose from, including small, medium, large and extra large, ranging from as little as 8ft to as large as 40ft, so no matter how much furniture you have, there's bound to be a mini storage size that suits you. You don't need to worry about moisture causing mould in your furniture.
If you are interested in One Storage, you can book a site visit now to see if we can meet your needs.
Nearly 30 mini-storages in Hong Kong |For short term rental, One Storage can help you!
Kennedy Town | Chai Wan | Siu Sai Wan | Wong Chuk Hang | San Po Kong | Yau Tong | Kwai Chung | Kwai Hing | Kwai Fong | Tsuen Wan | Tsing Yi | Fo Tan | Tuen Mun | Tai Po
For more information on mini storage rental offers:

https://m.me/onestorage