One Storage|Mini Storage | What to do in Hong Kong rental housing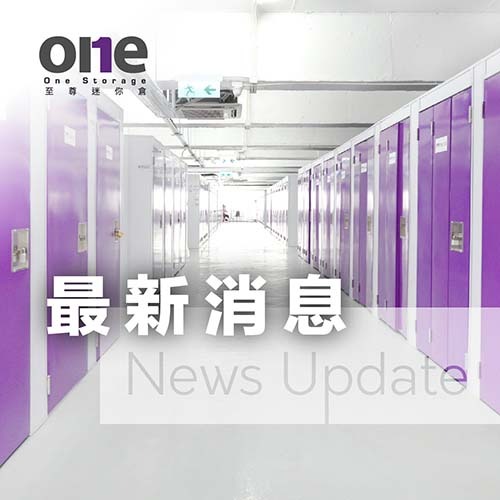 Hong Kong has always been short of living space, and many people are suffering from the problem of lack of living space, but it is not easy to move out or rent a bigger place under the pressure of rent. Therefore, many people have to accept very long transportation time to and from their work, study or accommodation.
However, even if you have the courage to rent a flat to facilitate transportation or increase living space, the problem of insufficient living and storage space is not so easy to solve.
Since she came to Tsuen Wan to study, this has become Amy's real home. She unknowingly accumulated a lot of clutter, and the rented sub-divided apartment was in a state of collapse. Recently, due to the instability of her part-time job and the expiration of her lease, she had to move out of her favorite apartment. The next place to move to will not have much storage space for Amy's clothes, and LIVE show tools, as well as camping equipment, wall art, toys, bikes, and miscellaneous items.
There is also a single mattress that I bought only six months ago, and I can't sell it, but no one wants it. I was worried about what to do, but Amy found a solution by renting a mini-warehouse for storage, so I could have more living space.
But where can you find a mini storage that is dedicated to the customer's needs and provides the most suitable service? We understand that you don't want to walk far with a bunch of groceries, so One Storage Mini Storage has stores in different areas with easy access to 37 stores, so there's always one near you! With a space calculator on the website, customers can easily find out how much space they need, and with One Storage's wide range of storage types and flexible lease arrangements, you can easily solve all your storage worries!
With more than 30+ stores in Hong Kong, we have a variety of mini storage sizes and reasonable mini storage prices, so you can choose the right mini storage according to the number of items you want to store. The space here is bright, with 24-hour free access, spacious corridors, and a 7 x 24 intelligent security entry and exit system, so you don't feel pressured to go in. (In Chai Wan near the sea, the most afraid of the hot and humid environment to make things wet, will be super heartbroken, here not worry at all) If temporarily want to take the goods, all day and night can be free to swipe the card in and out, there are also aluminum ladders and carts to borrow services, do not have to worry about carrying a lot of effort.
I really feel that it took me so many years to find such a positive mini storage, no matter how big I lived before, there was never enough space for storage, after the mini storage, Amy's next home will no longer be a mess, more space to enjoy life.
Amy's new life starts with mini storage rental! If you want to know more about mini storage rental, please click here for mini storage inquiry