One Storage|Mini Storage | What to do in Hong Kong rental housing
Release Date: 01-01-2019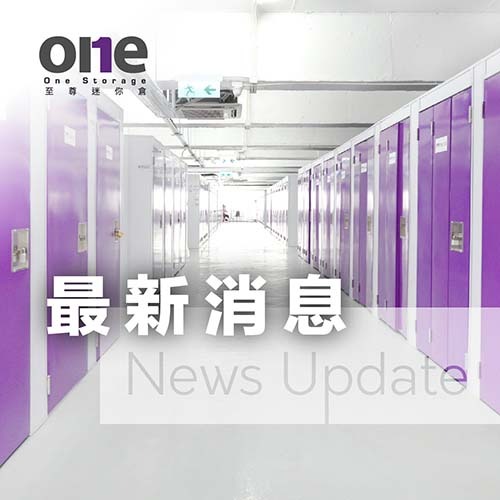 Mini Storage | What to do in Hong Kong rental housing
I came to Chai Wan from Tsuen Wan to study. This has become Amy's real settled home. Unknowingly, I have accumulated a lot of sundries. The rented apartment is in a state of collapse at any time. Recently, due to part-time instability and the expiration of the lease, I have to move out. The place where my favorite unit will move to next is not much storage space for Amy's super clothes and footwear, and LIVE performance tools, as well as camping equipment, paintings, toys, bicycles and sundries.
There is also a single bed mat that has only been bought for half a year, and I am reluctant to sell it. What should I do when I was so annoying, but fortunately, Amy found a solution, which is to rent a mini-storage for storage and have more living space.
There are more than 30+ branches in Hong Kong's mini-storage, with various sizes of mini-storage, and the price of the mini-storage is very reasonable. You can choose a suitable mini-storage according to the number of items you want to store. The space is bright, 24-hour free entry and exit, corridor passage Spacious, 7 x 24 smart security entry and exit system, there is no pressure when you enter, you are in a good mood and there is an industrial-grade powerful dehumidifier, so that Amy can safely store the most beloved clothes and photographic equipment. I don't worry if I get soaked things so I don't worry about it at all.) If there are items that I want to take temporarily, I can swipe my card in and out freely throughout the day and night. There are also aluminum ladders and trolley borrowing services, so you don't have to worry about moving too hard.
I really feel that I have only discovered such a positive mini-storage for so many years. Before, no matter how big I live, there will never be enough space to store it. With the mini-storage, Amy's next home will no longer be messy, and there will be more space to enjoy life.
Amy's new life starts with renting a mini-storage! If you want to inquire more about the leasing of a mini-storage, please click here for mini-storage inquiry