The legendary story of "Doraemon"|Toy Collection|One Storage|Mini Storage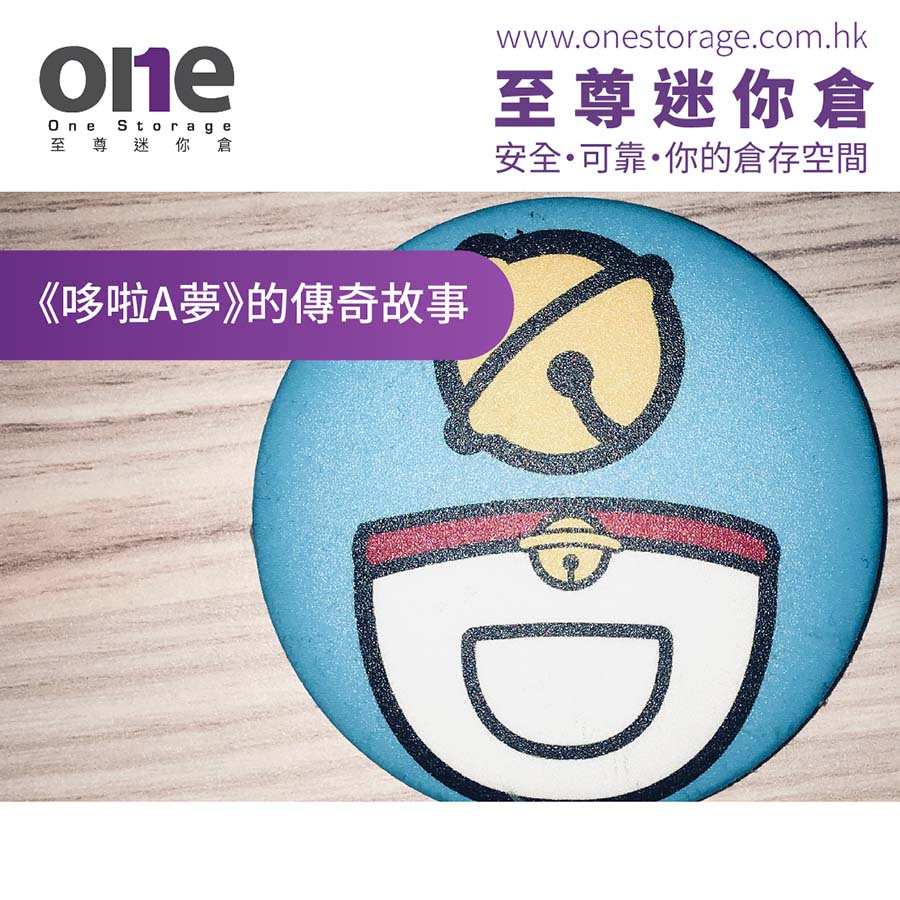 Speaking of everyone's childhood classic "Doraemon", many people can say that his creator is Fujiko Fujio, but in fact, it is Fujiko F Fujio more accurately. Fujiko Fujio is originally a duo, one is Fujiko F Fujio, and the other is Fujiko Fujio A. The main creator of "Doraemon", Mr. Fujimoto Hiroshi, whose pen name is Fujiko F Fujio, passed away decades ago, and the one who recently passed away is actually his former partner, Mr. An Sunzi Suo, whose pen name is Fujiko Fujio A .

Fujiko Fujio A is actually not the main author of "Doraemon", but you must have heard of his masterpieces, such as "Ninja Elf", "Q Taro" and "Black Salesman" and other masterpieces, in fact, the two The same is the legend of the world.
Fujiko Fujio A and F have known each other since elementary school, and their talents were already revealed at that time. As early as elementary school, they worked together to create a hand-drawn comic magazine. After that, the two masters have been working hard on the road of comics, and Fujiko Fujio's combination has gradually been discovered and officially became famous.
Afterwards, the two masters decided to create separately due to their different creative directions. Mr. Fujimoto Hiroshi (Fujiko F Fujio) focused on children and happy routes, and created a handed down work - "Doraemon", while An Sunzi Mr. Suxiong (Fujiko Fujio A) focuses on the realistic route and has created a series of works that reflect reality, such as "Black Salesman".
I believe that many of my friends have their works in their childhood. There are so many handed down works of the two masters, such as "Doraemon", "Q Taro", etc. There have always been peripheral products launched. I want to treasure my childhood memories but I am afraid Not enough space?
One Storage can help you!
One Storage has branches in various districts in Hong Kong, a total of 37 rooms are convenient for you to rent! There are constant temperature air conditioning and security systems in the warehouse, so that all your treasures can be stored in peace. Store them all in the One Storage Extreme Mini Storage, and you can cherish memories while making your home space more useful!

Treasures are also treasured memories! The One Storageis now offering an offer that will work for you!
-------------------------------------
Click to check our latest offer now
Talk to us: https://m.me/onestorage
-------------------------------------
✅ 24-hour easy access at any time
✅ 7x24 smart security access system
✅ HD security monitoring and alarm system
✅ Comply with latest Fire safety guidelines
✅ Constant temperature air-conditioning system
Hong Kong Island:
Siu Sai Wan | Chai Wan | Tin Hau | Kennedy Town | Wong Chuk Hang
Kowloon:
Yau Tong | Kwun Tong | San Po Kong
New Territories:
Kwai Chung | Kwai Hing|Kwai Fong | Tsuen Wan | Tsing Yi | Fo Tan | Tai Po | Tuen Mun
Express Whatsapp: https://cutt.ly/51188503
*Terms and conditions apply, please contact our staff for details.
*Terms and Conditions: Offer is subject to availability while stocks last. This offer is only applicable to new registered customers of Supreme Mini Storage. In case of any dispute, the decision of Supreme Mini Storage shall be final. Registrants have read this Disclaimer page and agree to the Personal Data and Privacy Statement and are willing to receive promotional information.