Earth Day! Protecting the environment, everyone's duty! | Storage Reuse | One Storage | Mini Storage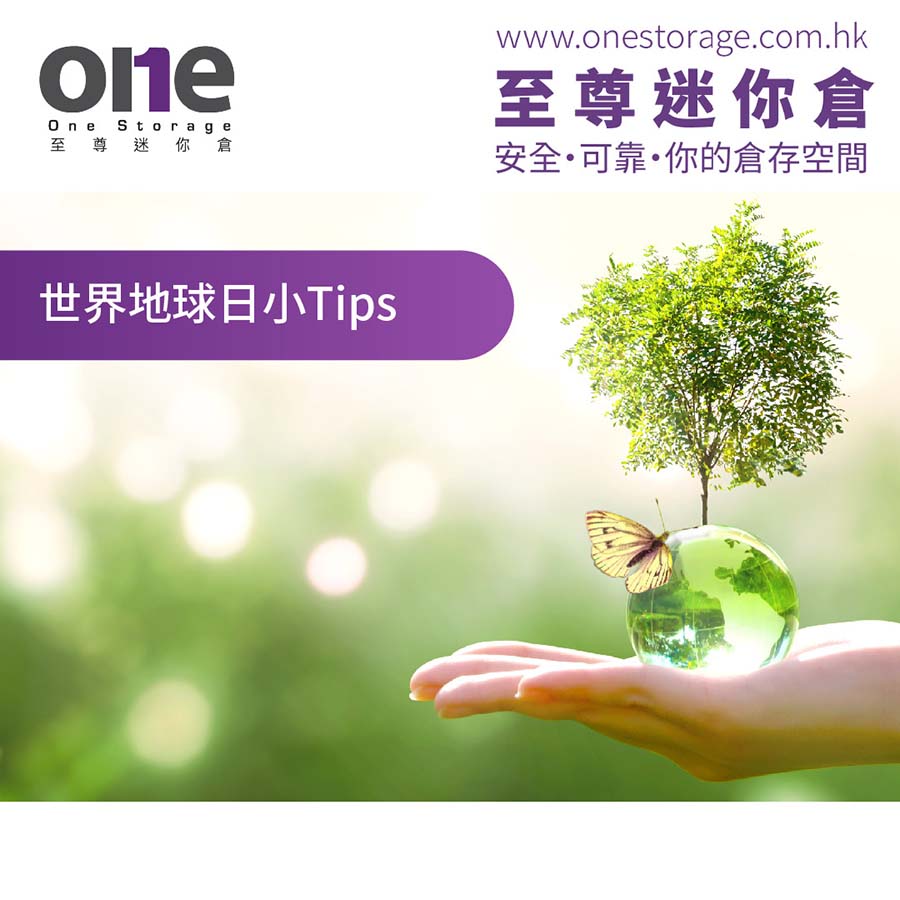 In order to raise the public's awareness of environmental protection, Earth Day is held on April 22 every year. Today, it is a festival attended by more than 1 billion people in 193 countries around the world. People from different places hope to save energy through energy conservation. Improve the overall environment of the planet by reducing waste and more!
And the theme of this year's Earth Day 2022 is - Invest in our planet!
Its meaning is to hope that everyone will start to care about the earth and engage in environmental protection activities from their daily lives. The following are some of the environmental protection issues that everyone needs to pay attention to now!
forest disappears
Even if humans live in cities, many wild animals and plants actually need a healthy forest system; about 70% of terrestrial plants and animals live in forests. Protecting forests will help protect biodiversity and resist climate change. A line of defense!
plastic pollution
Plastics change our daily living habits, but its indecomposable nature will pollute the environment and affect biological and human bodies. Therefore, it is necessary to reduce waste, do a good job in environmental protection, and use it properly.
Ocean pollution
The ocean is also a habitat for many creatures, but now it is also polluted by a large amount of garbage, and the garbage is so much that a garbage island has been created and piled up! It is imperative to reduce waste!
And how can we reduce pollution and do a good job of environmental protection in our daily life? In fact, don't just throw things away, multiple use has helped a lot. But sometimes the items are not frequently used, and you are afraid that there is no place to store them at home? Find our One Storage Supreme Mini Storage Helper to store infrequently used items in the mini storage so that you can reuse them frequently and reduce waste!


Our One Storage Supreme Mini Storage has a total of 37 branches in Hong Kong, making it easy for you to rent! Many infrequently used items such as bicycles, outdoor equipment, etc. are suitable to be placed in the One Storage Extreme Mini Storage. We also support guests to withdraw and store items 24 hours a day, to ensure that guests can easily control their time, and they are not afraid of not being able to take out things when they are needed!
Coupled with the space calculator on the official website, you can easily calculate the required space, even for larger items such as furniture and camping supplies, you can easily budget! You don't have to buy a new one every time, store it well and recycle it!
Item reuse reduces waste! Don't miss the limited offer from One Storage !
-------------------------------------
Click to check our latest offer now
Talk to us: https://m.me/onestorage
-------------------------------------
✅ 24-hour easy access at any time
✅ 7x24 smart security access system
✅ HD security monitoring and alarm system
✅ Comply with latest Fire safety guidelines
✅ Constant temperature air-conditioning system
Hong Kong Island:
Siu Sai Wan | Chai Wan | Tin Hau | Kennedy Town | Wong Chuk Hang
Kowloon:
Yau Tong | Kwun Tong | San Po Kong
New Territories:
Kwai Chung | Kwai Hing|Kwai Fong | Tsuen Wan | Tsing Yi | Fo Tan | Tai Po | Tuen Mun
Express Whatsapp: https://cutt.ly/51188503
*Terms and conditions apply, please contact our staff for details.
*Terms and Conditions: Offer is subject to availability while stocks last. This offer is only applicable to new registered customers of Supreme Mini Storage. In case of any dispute, the decision of Supreme Mini Storage shall be final. Registrants have read this Disclaimer page and agree to the Personal Data and Privacy Statement and are willing to receive promotional information.