Facebook changed its name to "Meta"|Meta universe|All new technologies are related to holding positions? ! |One Storage|Mini Storage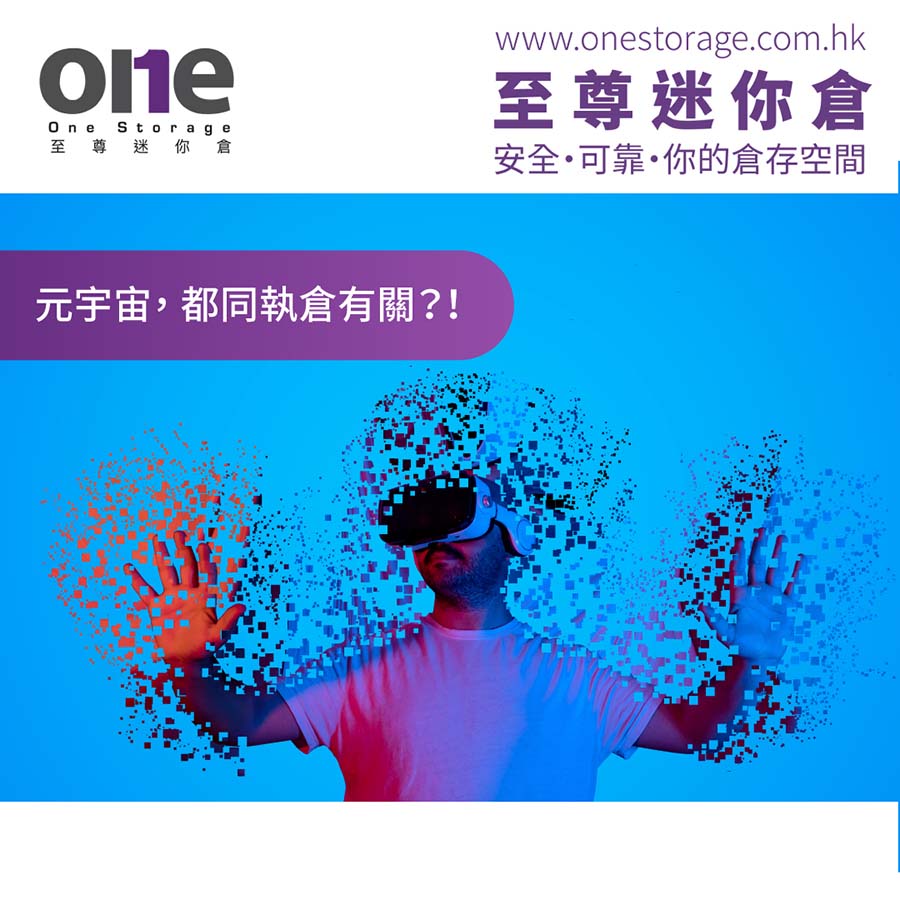 Today (October 28) Facebook CEO Zuckerberg announced at the company's annual event that Facebook has changed its name to Meta to reflect the company's emphasis on "Metaverse". Zuckerberg also stated that Facebook will spend 10 billion US dollars on the "meta universe" this year alone, and it is estimated that there will be more in the future.
The so-called meta-universe is in the novel "Snow Crash" published by American science fiction writer Neal, which describes the combination of reality and virtual world in cyberspace. "Meta" means transcendence, and the second half of the English "verse" is taken from "universe", which refers to the universe. According to Facebook, "Meta Universe" is a set of virtual spaces. Unlike traditional video conferencing technology, users use virtual and augmented reality to enhance their sense of existence. Zuckerberg also said that "Metacosm" is not to make users spend more time on the Internet, but to make time more meaningful.
Venture capitalist Matthew Ball said that "Meta Universe" can be composed of multiple interoperable real-time three-dimensional virtual spaces, continuing the existing identities and objects of the human world, as well as fees and rights. In the "meta universe", the user's presence is the key. The indispensable technologies are virtual and augmented reality.
Since virtual reality and augmented reality technologies have been around for some time, why has the concept of "meta universe" taken off recently? One of the reasons is the COVID-19 epidemic. Some scholars estimate that more than half of the world's population has experienced lockdown measures due to the epidemic, which lasted from several weeks to several months. People stay at home for a long time, and the demand for realistic social interactions increases. Signing appointments promotes discussions on the "meta universe".
Although Facebook has been actively promoting Metaverse in recent months, Facebook's investment in virtual reality and augmented reality can be traced back to 2014. In 2014, Facebook spent approximately US$2 billion to acquire virtual reality company Oculus. Until the year before last, Facebook released the first virtual reality glasses Oculus Quest, and released the second-generation system of glasses in 2000, and the model was quite successful. In August of this year, Facebook also released the virtual reality remote working application Horizon, for users of Oculus Quest's second-generation system to avatar in a virtual space for meetings, describing it as a step towards the foundation of the "meta universe". Last month, Facebook cooperated with the glasses company Ray-Ban to release the first smart glasses, which allow users to listen to music, listen to the phone, take photos and short videos, and share them on Facebook's services through an affiliated application.
Horizon allows users to invite friends to communicate, watch videos and play games together. Horizon Home will also allow users to "interior design" by themselves. In the future, it may be possible to use the house! But before that, it's better to take a look at One Storage's current offers!
-----------------------------

-------------------------------------
One Storage|Mini Storage|30 shops in Hong Kong for you to choose from|$0 rental is waiting for you!
Kennedy Town | Tai Po | Chai Wan | Siu Sai Wan | Wong Chuk Hang | San Po Kong | Yau Tong | Kwai Chung | Kwai Hing | Kwai Fong | Tsuen Wan | Tsing Yi | Fo Tan | Tuen Mun