One Storage|Mini Storage|Latest Promotions|Reward with Friends Plan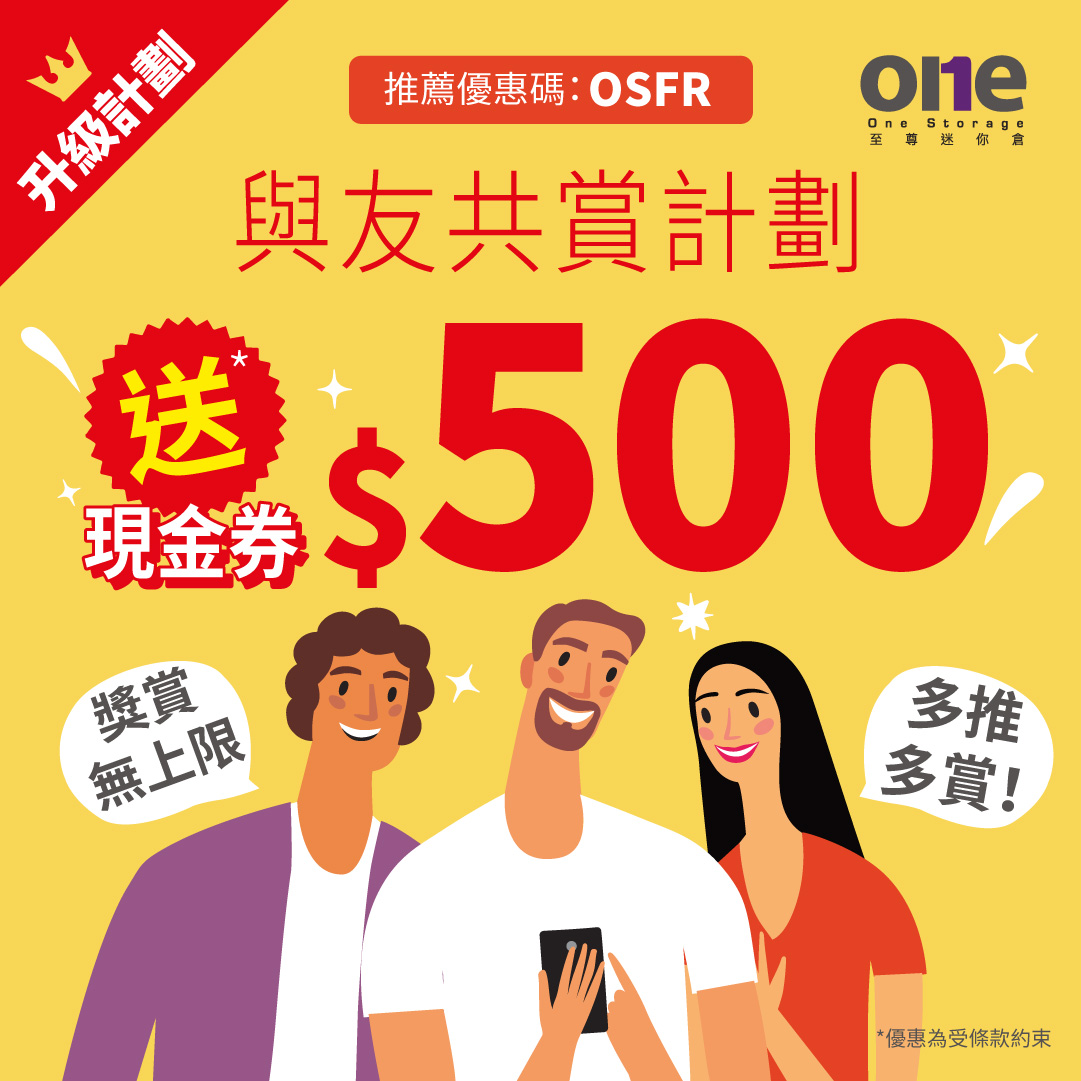 From January 1, 2022 to December 31, 2022, existing users only need to share the pictures in this email to newly registered friends. Newly registered friends only need to successfully rent the warehouse together with the pictures in the email and the existing user's phone number. Recommend Everyone and the referee will each receive a $500* PARKnSHOP gift voucher!
The offer is limited, don't miss it! Share the picture with your friends now!
*The event is subject to relevant terms and conditions:
1. The referral discount is only applicable to existing customers of One Storage Supreme Mini Storage, and the customer's contract is valid for at least 3 months.
2. Referees who rent the One Storage premium mini storage service must sign a mini storage contract and pay a 6-month monthly fee or above to participate in this plan.
3. This offer is subject to the terms and conditions of One Storage Supreme Mini Storage.
4. In case of any dispute, "One Storage" reserves the right to make the final decision, including suspension, change or termination of the event and its terms and conditions at any time without prior notice.