Pay attention to the location for luck in The Year of the Tiger! |Home Layout|One Storage|Mini Storage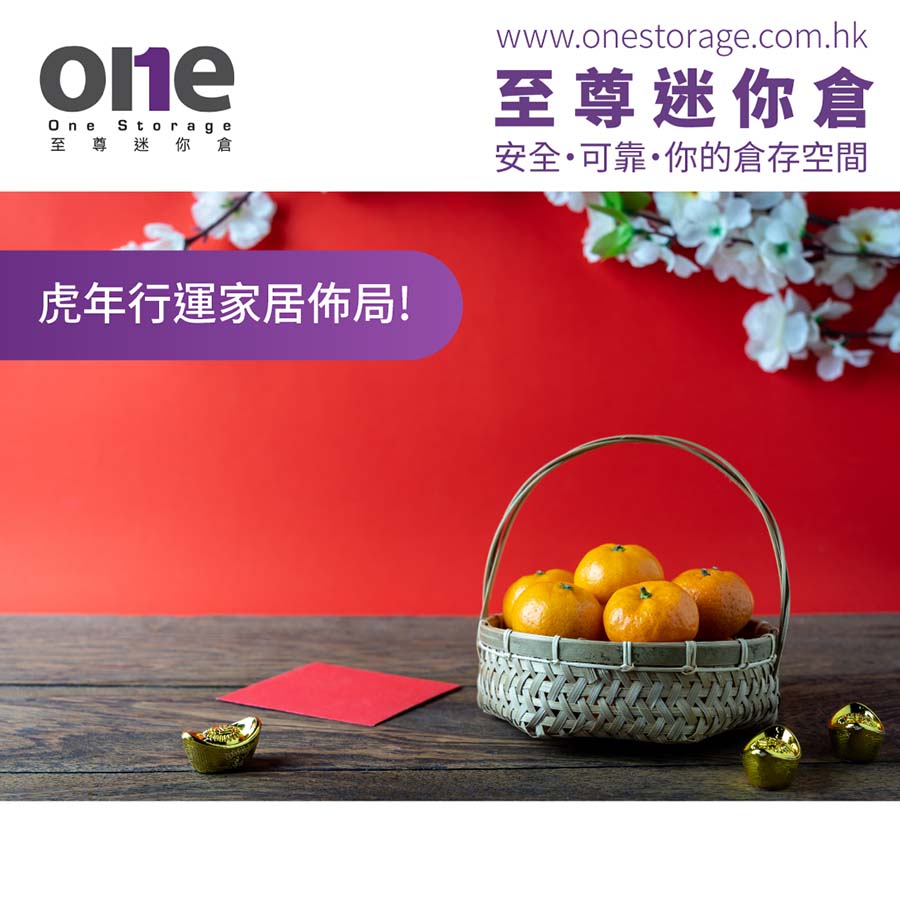 The Lunar New Year is fast approaching! Many people believe in feng shui and want to make their fortune go through the roof! In the New Year, it's time to change the orientation of your storage units.
(Feng Shui is not an exact science and the contents are for reference only)
The Year of the Tiger 2022 is the year of the reigning tiger. Although the first day of the Lunar New Year falls on 1 February 2022, the Chinese New Year falls on 4 February 2022 and technically speaking, the Year of the Tiger does not start until the day of the Chinese New Year.
Do you want to have a prosperous new year and your children to progress in their studies? Check out the following positioning tips!
This year, the southeast is the Wenchang position
If the southeast part of your home is used as a study or office, it will help to improve your literary, academic and career luck. Placing a pagoda or brush in this direction will enhance the career and academic performance of your family members, and help your children to concentrate on their studies and improve their academic performance.
North-east is the positive wealth position this year
The northeast is a positive wealth position for stable income and for all kinds of business ventures. If you want to make use of the positive wealth position in the northeast to enhance your business and strengthen your development, you can place gold jewellery, money trees, money boxes, etc. If the living room or master bedroom is in the northeast, it will help to attract wealth.
After reading this, you'll want to switch to a different arrangement, but it's a headache to have a lot of clutter at home!
Don't worry, with One Storage, there is no need to worry. We have nearly 30 shops throughout Hong Kong and welcome customers to pick up and store their belongings around the clock.
One Storage is the best way to get lucky in the Year of the Tiger! With One Storage's limited offer, you'll be lucky!
Enjoy a special discount for a 12-month rental plus a free month of storage*! Get 60% off 12+1*, register now!
For concessionary registration enquiries: https://m.me/onestorage
-----------------------------
Renovation | Short term rental | One Storage Can Help | Mini Storage

-------------------------------------
Kennedy Town | Tai Po | Chai Wan | Siu Sai Wan | Wong Chuk Hang | San Po Kong | Yau Tong | Kwai Chung | Kwai Hing | Kwai Fong | Tsuen Wan | Tsing Yi | Fo Tan | Tuen Mun
Click here for Express Whatsapp: https://cutt.ly/51188503
*Terms and conditions apply, please contact our staff for details.
*Terms and Conditions: Offer is subject to availability while stocks last. This offer is only applicable to new registered customers of Supreme Mini Storage. In case of any dispute, the decision of Supreme Mini Storage shall be final. Registrants have read this Disclaimer page and agree to the Personal Data and Privacy Statement and are willing to receive promotional information.