Great luck in the Year of the Tiger, how much do you know about committing Tai Sui? |Fortune for the Year of the Tiger|One Storage|Mini Storage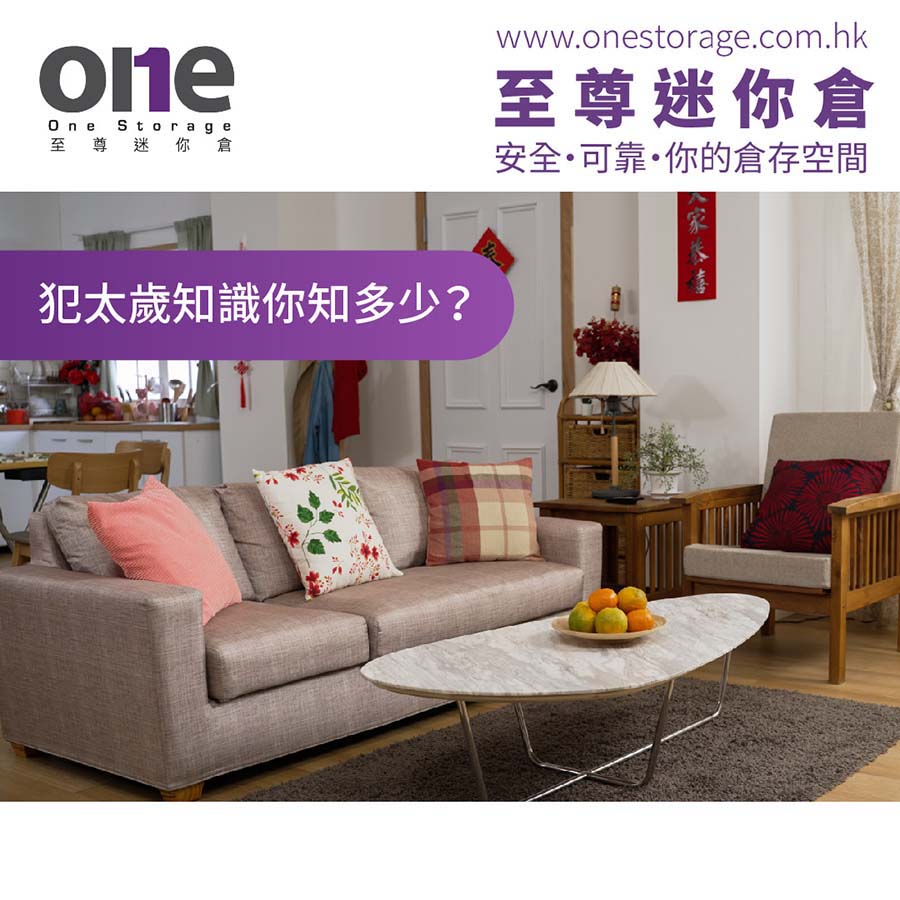 In traditional concepts, each year has its own Tai Sui according to the Heavenly Stems and Earthly Branches, so if your Chinese zodiac sign clashes with it, it's time to take the Tai Sui! Let's take a look at some of the zodiac signs that require Tai Sui tapping this year!
(Feng Shui numerology is not an exact science and the contents are for reference only)
Tiger
People who are born in the year of their birth (i.e. the year in which their Chinese zodiac sign is the same as the year in which the Chinese zodiac sign is in effect) are bound to be in the Year of the Tiger, and 2022 is the Year of the Tiger. Be prepared for any changes in your life and to cope with the future.
Monkey - The Year of the Dragon
The Chinese zodiac sign is six years apart from the Chinese zodiac sign of the current year. If you are a Monkey, you should try your best to make peace and reduce conflicts in everything you do this year.
Snake - Interfering with the Year of the Snake and Harming the Year of the Snake
This year, you should be careful of lawsuits and problems with your mouth and tongue.

Pig - Breaking the Year of the Dragon
This year, you should be careful about losing your money and your relationship with your family.
Even if you do break the Year of the Dragon, don't worry, as long as you have the Year of the Dragon, keep your home tidy and keep your mind calm, you will be able to cope with all the difficulties.
You need to do it yourself, but you can call on One Storage to help you organise your home. We have nearly 30 shops all over Hong Kong! One Storage is the perfect partner for your home storage needs!
When your home is clean, your mind is at ease! Take advantage of this limited offer from One Storage!

Enjoy a special discount on a 12-month rental plus a free month of storage*! Get 60% off 12+1*, register now!
-----------------------------

-------------------------------------
Kennedy Town | Tai Po | Chai Wan | Siu Sai Wan | Wong Chuk Hang | San Po Kong | Yau Tong | Kwai Chung | Kwai Hing | Kwai Fong | Tsuen Wan | Tsing Yi | Fo Tan | Tuen Mun
*Terms and conditions apply, please contact our staff for details.
*Terms and Conditions: Offer is subject to availability while stocks last. This offer is only applicable to new registered customers of Supreme Mini Storage. In case of any dispute, the decision of Supreme Mini Storage shall be final. Registrants have read this Disclaimer page and agree to the Personal Data and Privacy Statement and are willing to receive promotional information.