Pay attention to good luck! |One Storage|Mini Storage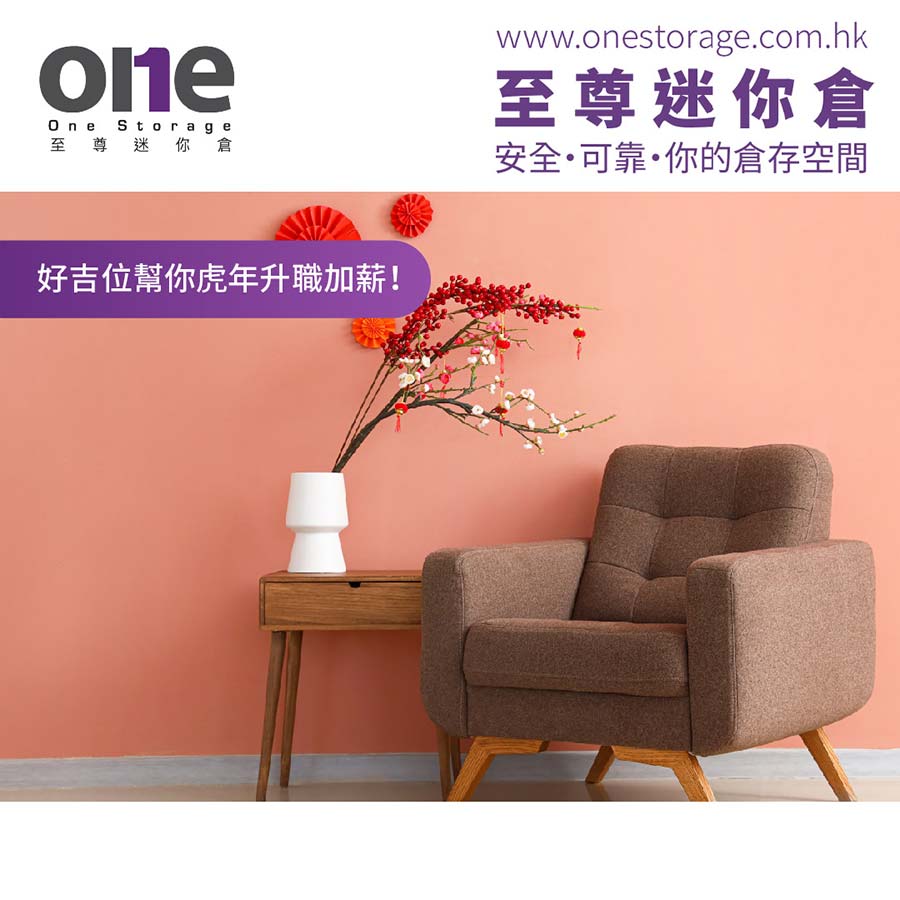 In the new year, wage earners most want to be promoted and added to labor! Why not take a look at the following mini storage by One Storage
The feng shui orientation tips prepared for you to improve your fortune?
(Fengshui numerology is not an exact science, the content is for reference only)
Great prosperity in the West
In 2002, the "official position" in the year of the tiger is in the West, and the official position is in charge of career luck. If you want to boost your career luck, you can place a crystal dragon-shaped decoration or a wooden sailboat in the west of your office, or you can even directly move your office to the west, which can improve your career and career luck, and the new year will be smooth!
At the same time, do not place any bright flowers or decorations in this position, so as not to attract villains and right and wrong!
The popularity of the Northern Great Prosperity
In 2022, the year of the tiger, "Xiumen" is in the north. "Xiumen" is in charge of noble people and fate. Everyone knows how important interpersonal relationships are to work and career. If you want to boost your luck, you can place a pair of mandarin ducks or peacock feathers in the north of your office, so as to boost your popularity, and you will be supported by nobles throughout the year!
At the same time, avoid placing any aquatic plants in this position, such as lilies, roses, etc., which will easily dilute popularity and drive away nobles.
It is necessary to furnish a large office for the office, but where can things be temporarily stored?
Come and find One Storage Extreme Mini Storage! We have many branches all over Hong Kong, with a total of nearly 30! With 24-hour air conditioning and constant temperature, you don't have to be afraid of damp and yellowing when you put any items and furnishings!
Year of the Tiger promotion and labor! With the limited discount launched by One Storage Extreme Mini Storage, it is the easiest for everyone!

Sign up for a 12-month lease now and enjoy a special discount, plus 1 month of free warehouse rental*! 40% off 12+1*, hurry up and make an appointment!
For concessionary registration enquiries: https://m.me/onestorage
-----------------------------
Renovation | Short term rental | One Storage Can Help | Mini Storage

-------------------------------------
Kennedy Town | Tai Po | Chai Wan | Siu Sai Wan | Wong Chuk Hang | San Po Kong | Yau Tong | Kwai Chung | Kwai Hing | Kwai Fong | Tsuen Wan | Tsing Yi | Fo Tan | Tuen Mun
Click here for Express Whatsapp: https://cutt.ly/51188503
*Terms and conditions apply, please contact our staff for details.
*Terms and Conditions: Offer is subject to availability while stocks last. This offer is only applicable to new registered customers of Supreme Mini Storage. In case of any dispute, the decision of Supreme Mini Storage shall be final. Registrants have read this Disclaimer page and agree to the Personal Data and Privacy Statement and are willing to receive promotional information.