Want great luck in the Year of the Tiger? Home color to pay attention to! |Home Colors|One Storage|Mini Storage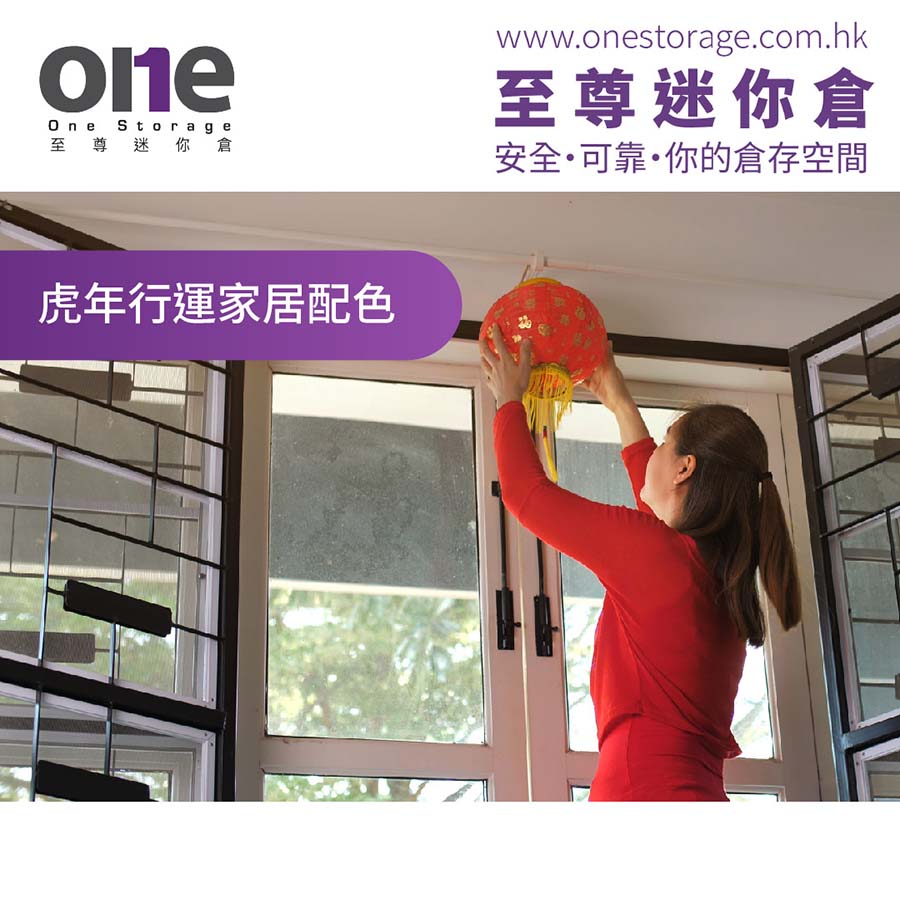 Chinese New Year is here! 2022 is the Year of the Tiger, everyone wants to be full of good luck throughout the year! Let's take a look at the influence of home color on Feng Shui pattern!
(Fengshui numerology is not an exact science, the content is for reference only)
White - Five Elements Metal
White can enhance the overall brightness of the home and bring a sense of cleanliness. But not all of them are decorated in white. In addition to being unsightly, matching other colors, such as yellow, can form a situation of native gold from the perspective of Feng Shui, so that the whole family will rise step by step and be full of luck!
Green - Five Elements Wood
Green symbolizes life, and setting the main color of the room as green can make thinking clear, which is beneficial to study and work.
Black, blue - the five elements belong to water
Black symbolizes calmness and coldness. The color is heavy and therefore not suitable for large-scale use at home. Using too much black will give people a sense of oppression.
Blue symbolizes rationality. If you want to use blue as the main color, it is recommended to use light blue instead of dark blue, which also avoids the gloomy interior of the house.
Red - the five elements belong to fire
Red represents auspiciousness, but it is full of fire. It is not recommended to use red as the main color of the layout. On the contrary, red is suitable for small-area decoration of the home environment, adding joy and bringing good luck.
Yellow - the five elements belong to the earth
Yellow represents wealth. Choose some furniture or decorations with yellow color, which can increase wealth and make wealth prosperous!
Want your family to have a better New Year's fortune? ! Start decorating your home now! But there are piles of debris, and the color matching is useless!
Why don't you find One Storage Extreme Mini Storage to create more storage space for yourself?
One Storage has nearly 30 branches in total, and it is located near the main point of Wentong, which is convenient! Guarantee compliance with all fire protection and fire protection requirements to ensure the safety of guests and items!
Good luck in the Year of the Tiger! Hold the house, wait! Let's take a look at the limited discounts launched by One Storage Extreme Mini Storage!

Sign up for a 12-month lease now and enjoy a special discount, plus 1 month of free warehouse rental*! 40% off 12+1*, hurry up and make an appointment!
For concessionary registration enquiries: https://m.me/onestorage
-----------------------------
Renovation | Short term rental | One Storage Can Help | Mini Storage

-------------------------------------
Kennedy Town | Tai Po | Chai Wan | Siu Sai Wan | Wong Chuk Hang | San Po Kong | Yau Tong | Kwai Chung | Kwai Hing | Kwai Fong | Tsuen Wan | Tsing Yi | Fo Tan | Tuen Mun
Click here for Express Whatsapp: https://cutt.ly/51188503
*Terms and conditions apply, please contact our staff for details.
*Terms and Conditions: Offer is subject to availability while stocks last. This offer is only applicable to new registered customers of Supreme Mini Storage. In case of any dispute, the decision of Supreme Mini Storage shall be final. Registrants have read this Disclaimer page and agree to the Personal Data and Privacy Statement and are willing to receive promotional information.