The opening of Tuen Ma Line makes get in and out of Fotan easier! |Fotan Unison Industrial Centre Branch|One Storage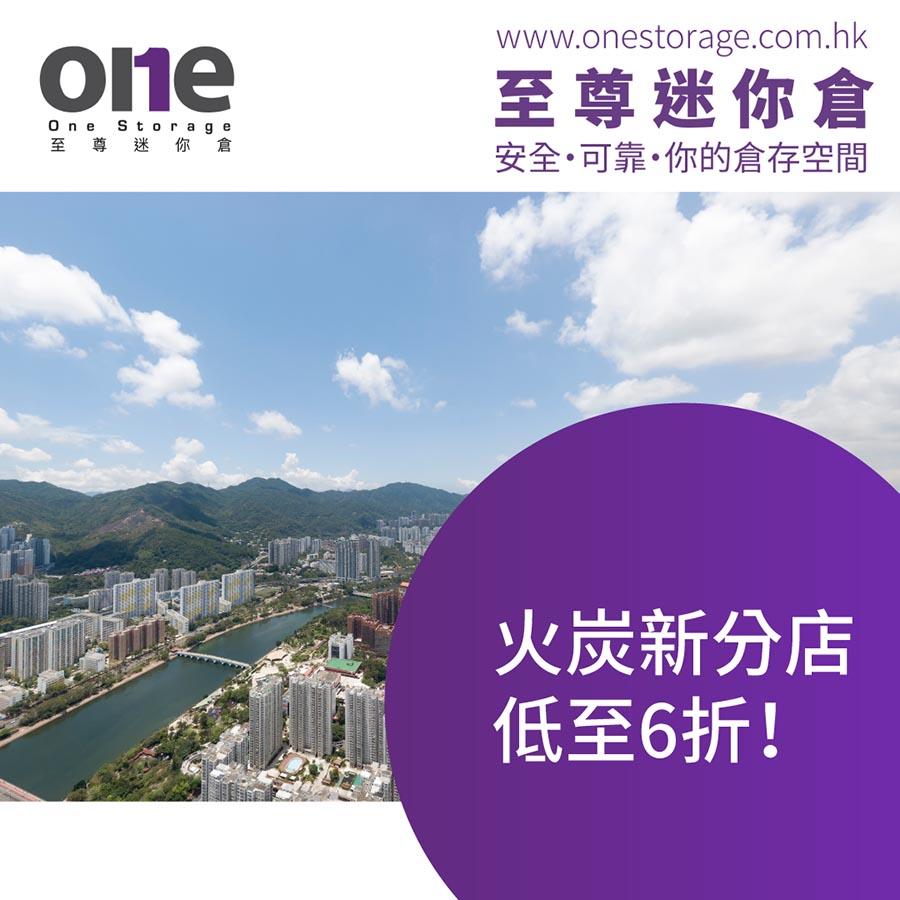 Since the opening of the Tuen Ma Line, it has become much more convenient to travel between Sha Tin and Yuen Long District. Naturally, it is much easier to go to Fo Tan, which belongs to Sha Tin District. Therefore, whether you are passing by by car or looking for food, you should be exposed to Fotan more than before.
I wonder if you have ever wondered why Fo Tan is called "Huo Tan"? have it! Let us One Storage share one of the sources for everyone to know:
According to legend, "Huotan" was originally called "hetan", but due to the difference in pronunciation in the Hakka dialect, "hetan" was mispronounced as "huotan", and then the term "hottan" evolved.
In addition to the evolution of its name, the development of Fotan has changed from the previous emphasis on farming to one of the industrial areas in Sha Tin, and now it is a multi-city town with residential, industrial and cultural and creative spaces.
As the residential area expands, the problem of insufficient storage space will also follow. Therefore, there are more and more mini-storages in Fotan recently. Let us tell you what are the characteristics of the mini-storage in Fotan!
-Many choices
-Most of them are concentrated in the Fo Tan Industrial Zone
-Due to the different locations of industrial buildings, some of them are not mini-storages very close to the subway station
If you are a friend who lives in Fotan, it may be quite annoying to choose from so many mini-storages to a convenient and reliable location. But don't worry about it now! Because One Storage Supreme Mini Storage has opened a new branch in Hip Hing Industrial Center, Fo Tan, One Storage Supreme Mini Storage is your best choice!
Fo Tan Hip Hing New Branch Address: Fo Tan, Au Pui Wan Street, 27-31 Unison Industrial Centre, 14F, Room D
One Storage Supreme Mini Storage Fo Tan Hip Hing Branch is close to residential areas and MTR Fo Tan Station, which is convenient for users to store items at any time, and complies with all regulations and requirements to ensure that users can rent them with peace of mind and peace of mind! One Storage supreme mini-storage is also equipped with different warehouse types, the size of the warehouse is more free, and it can meet the different needs of different customers.
Currently, One Storage Supreme Mini Storage Fo Tan Hip Hing Branch offers a 40% discount. This is a rare opportunity. Friends in Fo Tan should not miss it! Clear more space for your home!
Nearly 30 Supreme Mini Storage|Fotan Hip Hing Branch|Improved security system
Kennedy Town / Chai Wan / Siu Sai Wan / Wong Chuk Hang / San Po Kong / Yau Tong / Kwai Chung / Kwai Hing / Kwai Fong / Tsuen Wan / Tsing Yi / Fo Tan / Tuen Mun / Tai Po
Store address of each branch
*Promotion terms and conditions: The designated warehouse type and the designated rent must be paid in advance. The quantity is limited. The price varies according to the area and the latest promotion. It is for reference only. The quantity and promotion period are limited, while the quota is full. Please contact us for details. Only applicable to new customers who register for the first time, and cannot be used in conjunction with other discounts. Supreme Mini Storage reserves the right of final decision.