Happy New Year! |One Storage |Mini Storage
Release Date : 30-12-2021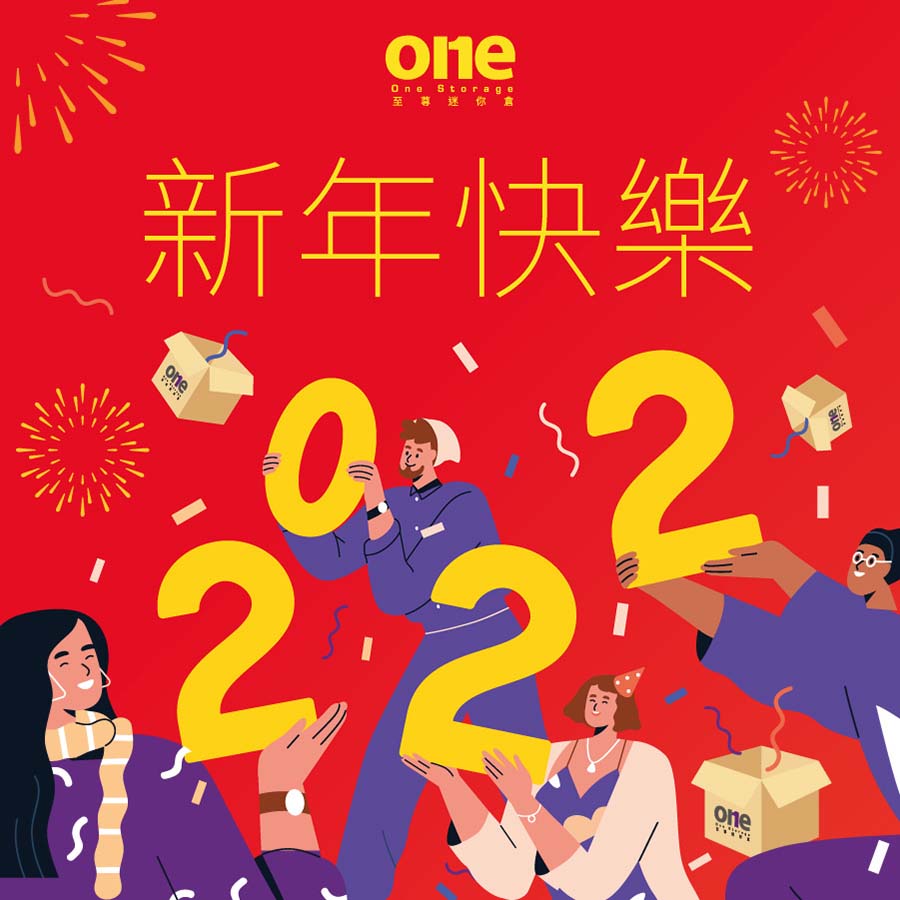 Happy New Year's Eve everyone! How do you plan to celebrate New Year's Eve this year? Are you having a big meal at home with your family and counting down? Or party with friends of three or five and go to different squares for a New Year's Eve party? No matter how you celebrate, the end of the year is a time to cheer for yourself after a year of hard work! The most important thing is to be happy!
However, the end of the year is also the beginning of a new year. The new year will naturally welcome the old and welcome the new and make the home look new! But giving away the old does not mean that the old things have to be thrown away. Many old things have special meaning or will come in handy in some future situations! In that case, why not rent our One Storage Supreme Mini Storage to store different items?
Our One Storage Supreme Mini Storage has a total of nearly 30 branches in Hong Kong, and we are guaranteed to comply with the fire protection regulations, and storage is safe and secure. Hurry up and put your home furnishings and old things in the One Storage Supreme Mini Storage Bar. You don't need to discard useful things, but you can also create a new look for your home!
Create a new image for the home in the new year! Pay attention to the limited discounts currently launched by One Storage Supreme Mini Storage!

Now successfully register for 12 months to enjoy a special discount, plus 1 month of free warehouse rent*! 40% off 12+1*, hurry up and register for an appointment!
For concessionary registration enquiries: https://m.me/onestorage
-----------------------------
Renovation | Short term rental | One Storage Can Help | Mini Storage

-------------------------------------
Kennedy Town | Tai Po | Chai Wan | Siu Sai Wan | Wong Chuk Hang | San Po Kong | Yau Tong | Kwai Chung | Kwai Hing | Kwai Fong | Tsuen Wan | Tsing Yi | Fo Tan | Tuen Mun
Click here for Express Whatsapp: https://cutt.ly/51188503
*Terms and conditions apply, please contact our staff for details.
*Terms and Conditions: Offer is subject to availability while stocks last. This offer is only applicable to new registered customers of Supreme Mini Storage. In case of any dispute, the decision of Supreme Mini Storage shall be final. Registrants have read this Disclaimer page and agree to the Personal Data and Privacy Statement and are willing to receive promotional information.