Packaging Books|One Storage Mini Storage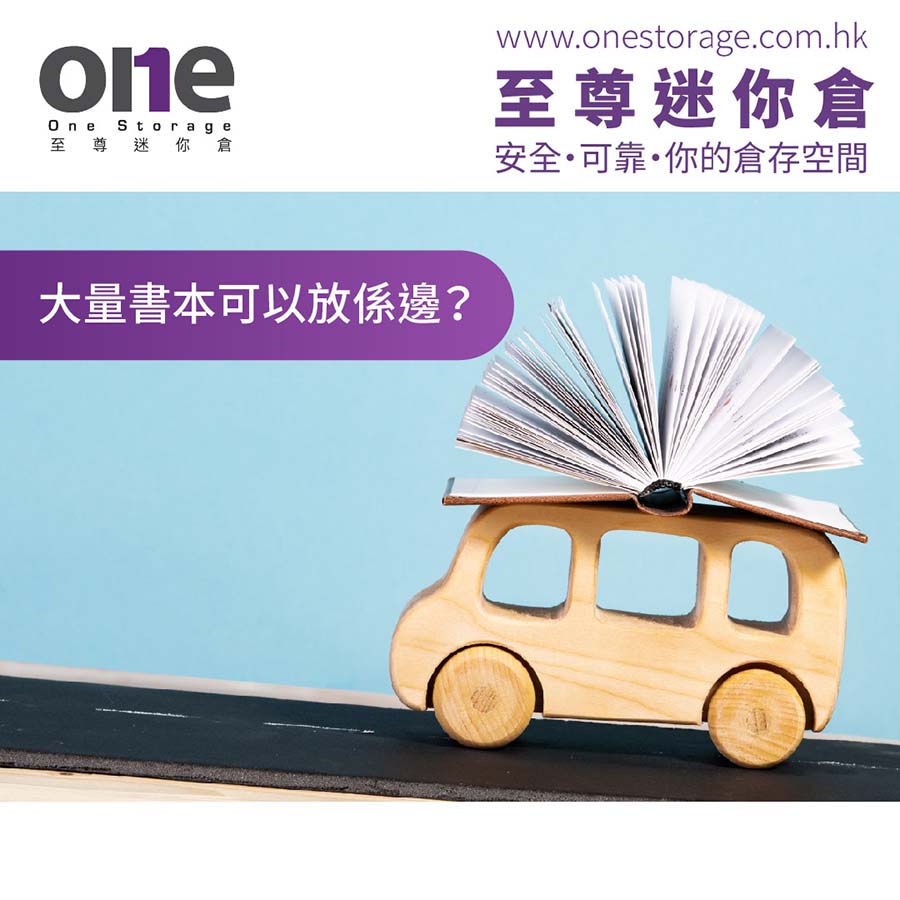 What day is April 2! ? Can't tell, can't think of it. In fact, April 2 is the International Children's Book Day, which was set by the International Children's Book Review Council in 1967. April 2, the birthday of Andersen, a well-known Danish children's literature writer, is used as the anniversary to promote and promote the development and promotion of children's books. Promote a climate of reading in the world.
Every year, the International Children's Book Day will have a theme, which is hosted by the International Children's Books Union branch of a host country, and will find writers, illustrators, picture book artists in that country to write and design posters to promote the reading atmosphere.
Of course, parents want their children to read more books. More reading can help children learn more knowledge and help them develop their potential! However, most families do not have enough storage space, let alone a study room. In addition, studying in Hong Kong will definitely have countless books. Is it necessary to give up letting children read more books because of lack of space?
impossible! The future of children is the most important thing. In fact, as long as you rent a mini-silo, you can already solve the problem. Putting household sundries in the mini-silo will give you more space to collect books at home!
But afraid that renting your warehouse is unsafe and troublesome? One Storage Extreme Mini Storage will change your opinion!
We have a total of 37 branches in Hong Kong, the transportation is convenient, and friends in the area can easily store! The interior design of the warehouse is also guaranteed to meet the fire protection requirements. At the same time, it is equipped with a security system and an air-conditioning constant temperature, and it is operated all day long! Safe and easy to use! Put all the temporarily unused sundries into the mini storage, and buy more books for children without fear!
Don't let the lack of space affect your children's future development! One Storage Extreme Mini Storage Launches Limited Offer! Accompany your children to grow up with you!
For concessionary registration enquiries: https://m.me/onestorage
-------------------------------------
Click to check our latest offer now
Talk to us: https://m.me/onestorage
-------------------------------------
✅ 24-hour easy access at any time
✅ 7x24 smart security access system
✅ HD security monitoring and alarm system
✅ Comply with latest Fire safety guidelines
✅ Constant temperature air-conditioning system
Hong Kong Island:
Siu Sai Wan | Chai Wan | Tin Hau | Kennedy Town | Wong Chuk Hang
Kowloon:
Yau Tong | Kwun Tong | San Po Kong
New Territories:
Kwai Chung | Kwai Hing|Kwai Fong | Tsuen Wan | Tsing Yi | Fo Tan | Tai Po | Tuen Mun
Express Whatsapp: https://cutt.ly/51188503
*Terms and conditions apply, please contact our staff for details.
*Terms and Conditions: Offer is subject to availability while stocks last. This offer is only applicable to new registered customers of Supreme Mini Storage. In case of any dispute, the decision of Supreme Mini Storage shall be final. Registrants have read this Disclaimer page and agree to the Personal Data and Privacy Statement and are willing to receive promotional information.