Surprise! This is how you can store your kitchen utensils! | One Storage | Mini Storage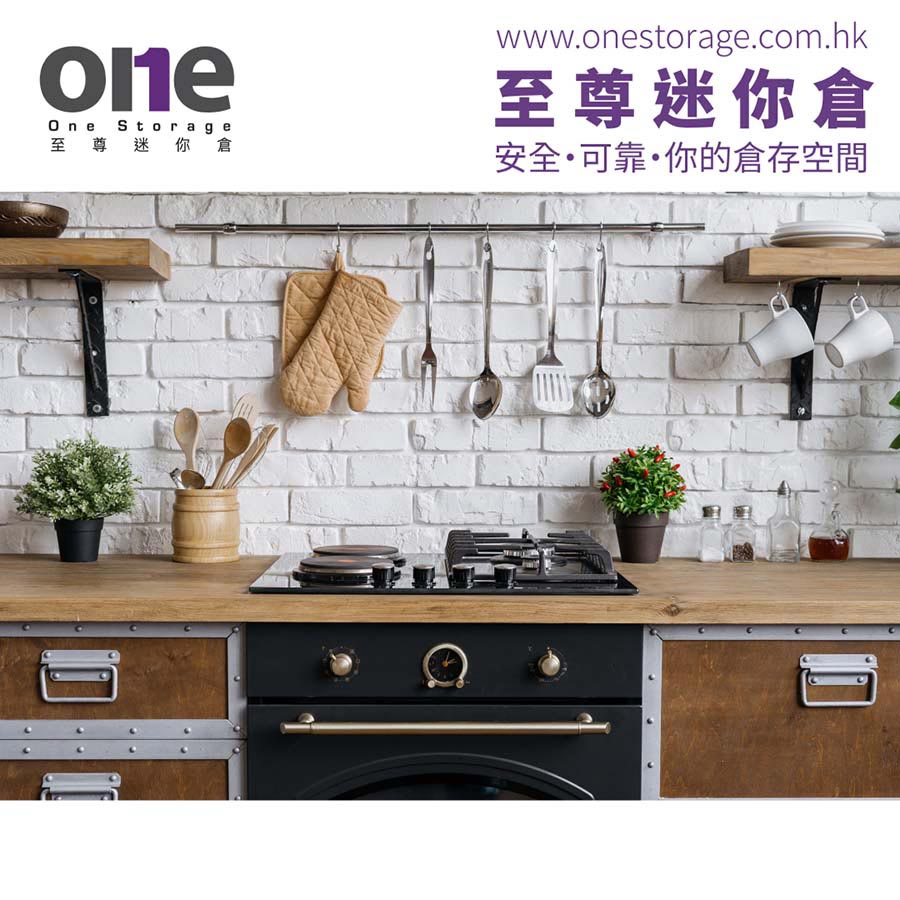 Many people have a wide range of kitchen utensils in their homes, from electric beaters to woks and baking trays. There are so many different types of kitchen appliances that there is nothing we can't imagine, there are only the ones we haven't bought yet. But with limited space in your cupboard, you'll need to consider whether you have enough room for them.
All housewives should have this problem! When you see new kitchenware or something you like, you want to buy more and more of it, only to find that you have bought too much and there is no more room for it at home. Even if some people want to choose the kitchen utensils they need to get rid of, they are afraid that if they need them in the future, they will simply throw away all the kitchen utensils they don't use and feel that they have wasted the money they spent in the first place.
One Storage has close to 30 locations throughout Hong Kong, and they follow the latest fire safety guidelines and are accessible 24 hours a day, making it easy for you to access your items! If you have kitchenware that doesn't fit in your home, just put it in the mini storage and you'll be able to free up space in your home! Even if you buy more kitchenware, you'll never have to worry about storing it again as there's always a mini storage unit near you!
Apply now for the Kennedy Town shop and get a limited offer! Limited availability, first come, first served!
For more information on mini storage rental offers:

https://m.me/onestorage
-----------------------------
#onestorage #mini storage #follow the latest fire guidelines #move #Studio #industrial building #deposit #files #warehouse #boxes #cabinets #storage #short term rental #service #storage #disconnect #storage #kitchenware #kitchenware brands #kitchenware materials
Nearly 30 mini storage units in Hong Kong - there's always one near you
Kennedy Town | Chai Wan | Siu Sai Wan | Wong Chuk Hang | San Po Kong | Yau Tong | Kwai Chung | Kwai Hing | Kwai Fong | Tsuen Wan | Tsing Yi | Fo Tan | Tuen Mun | Tai Po