Kwai Hing tips for new homes! |One Storage|Mini Storage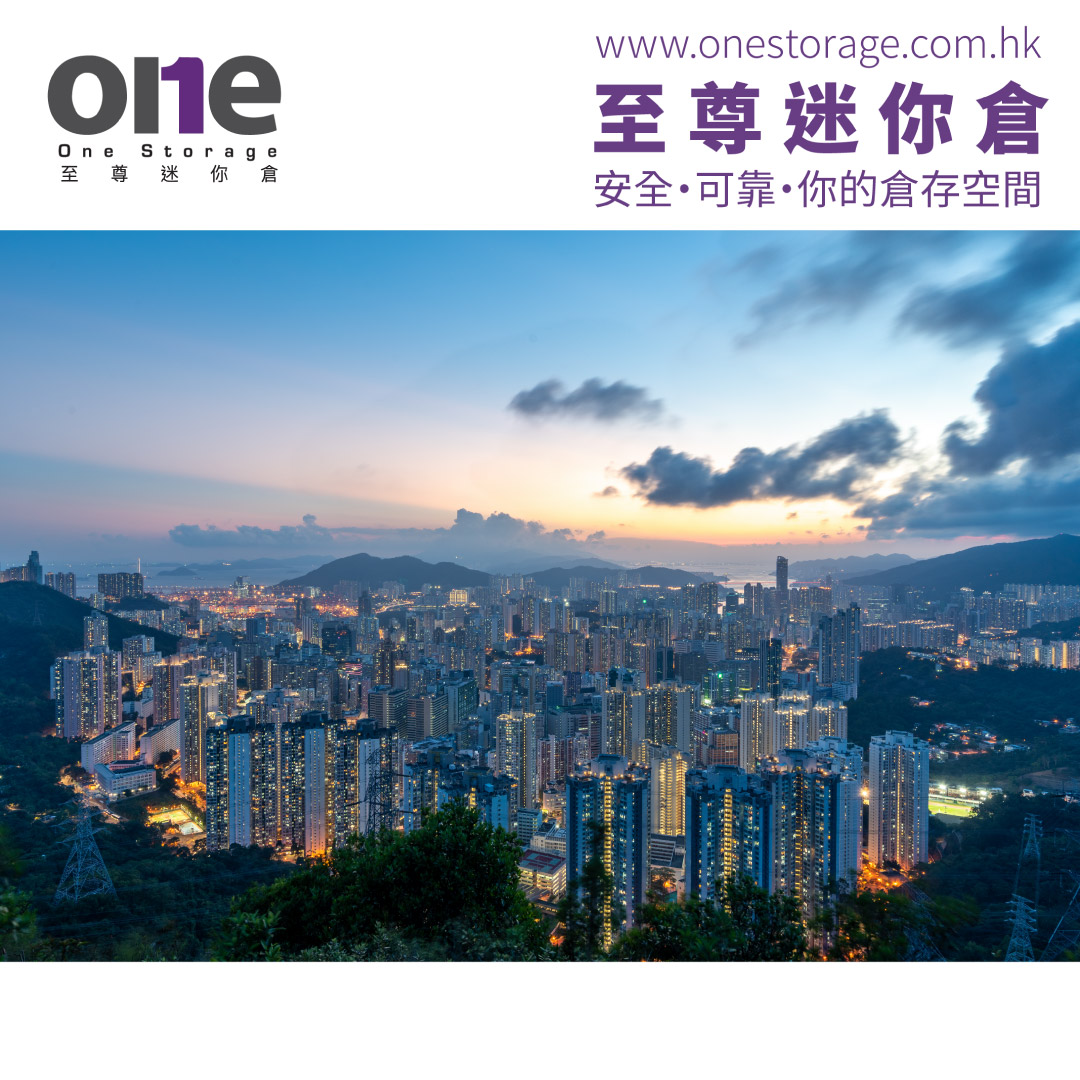 - Kwai Hing Real Estate and Living Facilities
- Courier and logistics service packages
As an area in Kwai Chung District, Kwai Hing was not called separately before! It is said that Kwai Hing was named after the development of the railway station because the area was close to Kwai Hing Village. Before this, everyone actually included it as part of Kwai Chung.
As for the impression of Kwai Hing, what everyone thinks of is the impression of the wharf, industrial building, etc., and the traffic is not convenient? However, time has changed and the world has changed. Under the changes of times and industrial structure, many former industrial areas and wharf areas have undergone varying degrees of change and transformation. The situation in Kwai Hing is also the same, although it is still not the main one. It is a residential or shopping area, but there are already housing estates such as Kwai Hing Village, New Kwai Hing Garden, and other living facilities such as Kwai Hing Subway Station, New Kwai Hing Plaza, and Kwai Hing Government Offices. With the opening of the Tuen Ma Line and the saturation of urban land, Kwai Hing may also see many new properties in the future, and it will become a place where many people choose to live!

However, there are many things to pay attention to from choosing a location to moving into a new home. Our One Storage Supreme Mini Storage intends to provide reference for new real estate, decoration, moving, express delivery and mini storage!
Kwai Hing Real Estate and Living Facilities
New Kwai Hing Garden
The housing estate is located at 161-165 Tai Wo Hau Road, Ha Kwai Chung, and has been occupied since June 1983. The whole project has a total of 3 towers, providing close to 600 units. The saleable area ranges from 440 feet to 570 feet, and the location is close to MTR Kwai Hing Station.
Life support
In terms of daily life and entertainment, the nearby New Kwai Hing Plaza can solve basic daily needs, and the surrounding traffic is also convenient. A visit to the Kwai Fong Metropolitan Plaza can meet more different types of entertainment and shopping needs. The Kwai Chung Park and Kwai Chung Sports Ground can meet daily sports needs.
Tips for preparing to move
Buy a bamboo plate! Move to a new house! Of course I'm excited about it! But moving house is actually not that easy. Many times you will find a professional moving company helper. However, there are some things you need to pay special attention to when preparing yourself and your family. So we have also prepared some tips so that you can move with you. The company communicates better:
Pay attention to the characteristics of different items when packing
When packing things, don't just stuff everything into the box at one go. All things are sturdy, fragile, heavy and light. When packing, pay attention to the characteristics of different things and try to put heavier and stronger items. Put it at the bottom of the carton to reduce the chance of damage.
Sort and mark when packing
Put similar items together as much as possible to reduce the clutter in later cleaning. For example, put all the kitchen items in the same box, and put the items in the carton at the same time, and paste the carton such as "room", "living room", "toilet", etc. Marking is convenient for the decoration company to pay attention to and manage it by itself.
Keep your valuables
Try to keep valuables such as certificates, jewellery, watches, etc., by yourself. You can consider finding a suitcase to put away and carry or keep it by yourself. In addition to protecting yourself, it also reduces the chance of misunderstanding with others.
Make a record and count
When leaving the old house or finishing packing, you need to clearly count and record the types and number of cartons and furniture to be transported later, and make arrangements and communication with the decoration company. After the removal is completed, you can check the number of related pieces again to reduce There are risks and opportunities remaining in the transportation process.
Pay attention to decoration details
Of course, new homes require more than just moving, and decoration is also very important. Before looking for help from a different company, there are some small details that you can consider yourself, so as to express your requirements to the decoration company more clearly. We also intend to tell you some worth considering detail:
Try to avoid creating blind spots that cannot be clear when decorating
Some dead corners that cannot be wiped or cleaned will cause many sanitation problems. Don't create such a situation when designing, and it may be quite troublesome to deal with it later.

Arrange the location of the socket carefully
Carefully arrange and consider the location of various sockets in the house, to avoid conflicts with the placement of furniture, making many sockets impossible or inconvenient to use.
Storage space can't just meet the needs of just moving in
Try to avoid storage space that only meets the needs when you just moved in. There will be more and more household sundries and items that need to be stored after moving in for a period of time. It is best to consider this element in advance.
A light switch can be set at the bedside
You can consider installing an extra light switch near the bedside of the room to avoid having to get out of bed and turn off the light every time you sleep in bed. This is not only troublesome, but also may cause some trouble when the weather is cold.
Consider the size of each doorway before purchasing items/furniture
When buying anything, especially large-scale furniture, most people understand that you must first measure the amount of space that should be reserved for placement, but many people will forget to consider the size of the home or the door of the room. The situation is really embarrassing.
Courier and logistics service packages
Do you shop online? Now everyone is used to shopping online! If you want to buy easily and conveniently, the courier and logistics service packages in your place of residence are really important. We have prepared some information about Kwai Hing's courier and logistics service packages for your reference:
SF Express
SF Express has always provided a variety of different delivery methods and self-pickup services. In terms of self-pickup, there are different options such as smart cabinet self-pickup and storefront self-pickup, which can be selected according to different needs. The courier company has offices in Kwai Chung Zhenchang Industrial Building, Kwai Chung Favour Hengsheng Center and Kwai Chung Wo Fung Industrial Building; Kwai Chung Hang King Shopping Centre and Kwai Chung Tai Long Street Kwai Du Building have SF stations; and smart cabinets are also in There are as many as thirty in Kwai Chung District. Friends who live in Kwai Hing District can use it as a reference.

Consolidation
Consolidation is a company that provides express delivery and consolidation. It also provides delivery and self-pickup services. It has about nine cooperative households in Kwai Chung District to provide self-pickup services. Friends who live in Kwai Hing can refer to related information.
Mini storage promotion
When it comes to moving to a new house, in addition to moving or decorating, many people will actually think more about whether there is a good mini-storage nearby. Because whether you want to clean up your home storage space during short-term or long-term storage, during moving or renovation, or even in your free time, it is always convenient to have a reliable mini-storage company nearby, so we have also prepared information about the mini-storage near Kwai Hing. Provided for you:
One Storage Supreme Mini Storage
There are already a lot of industrial areas near Kwai Hing, so it is easy and convenient to find a mini-storage around Kwai Hing, and the One Storage Supreme Mini-storage already has several branches near Kwai Hing:

Kwai Chung Meisik Branch (Room B, 3rd Floor, Meisik Industrial Building, 1-11 Kwai Ting Road, Kwai Fong)
Kwai Chung Tongzhen Branch (2nd Floor, Block A, Tongzhen Industrial Building Phase 1, 9-11 Cheong Wing Road, Kwai Chung)
Kwai Hing Kwai Fung Branch (Room B, 8th Floor, Kwai Fung Industrial Building, 9-15 Kwai Cheong Road, Kwai Hing)
Kwai Chung Yili Branch (Room D, E, 2nd Floor, Yili Industrial Warehouse Building, 16 Ta Chuan Ping Street, Kwai Chung)
All branches are located around Kwai Hing District, with convenient transportation. Friends who live in Kwai Hing District can follow the information above to find a location that is convenient for themselves, and at the same time can meet their own storage needs. .

However, our One Storage supreme mini-storage always wants to provide better and more considerate storage services to any place and any friend in need! One Storage Supreme Mini Storage currently has about 30 branches in Hong Kong. They are located in various locations in different districts of Hong Kong. The transportation is convenient and it can be easily reached by various means of transportation. Therefore, friends in any area are suitable for renting One Storage. The service of supreme mini-storage can alleviate or even eliminate the troubles of sundries and lack of living space.
At the same time, the One Storage Supreme Mini Storage strictly follows all relevant fire regulations and mini storage guidelines, and is equipped with an air conditioning system in each warehouse, so that every customer can feel at ease about storing items in the mini storage. If you make good use of the space calculation tools provided on the One Storage official website to provide information about the items you want to store, the system can also help you calculate the size of the warehouse you need, allowing you to better budget and find the most suitable for your needs. The warehouse type. Customers can also deposit their own storage items all day long, so that whether you want to withdraw sporting goods after work, or if you want to take out outing equipment for outings in the morning, you will absolutely do what you want!
Whether you want to empty the household clutter, create more living space for yourself and your family, or collect a lot of toys, model treasures, or even store related supplies for camping with friends, One Storage Supreme Mini Storage is definitely Your reliable partner!

Whether you live in Kwai Hing or other areas, you may face troubles related to living in storage space! So don't miss the limited discounts currently offered by One Storage Supreme Mini Storage!

Now successfully register for 12 months to enjoy a special discount, plus 1 month of free warehouse rent*! 40% off 12+1*, hurry up and register for an appointment!
-------------------------------------
Renovation and moving | Short-term rental warehouse | One Storage can help you | Mini storage | Self-storagef

--------------------------------------
One Storage|Mini storage|You can choose from 30 branches in Hong Kong|Space is waiting for you!
Hong Kong Island:Siu Sai Wan|Chai Wan|Kennedy Town|Wong Chuk Hang
Kowloon:Yau Tong|San Po Kong
New Territories:Kwai Chung | Kwai Hing | Kwai Fong | Tsuen Wan | Tsing Yi | Fo Tan | Tai Po | Tuen Mun
--------------------------------------
💻 Click here for express whatsapp:https://cutt.ly/5118850
☎ Enquiry Hotline:21112636
*The offer is bound by terms, please inquire for details
*Terms and Conditions: The discounts are limited, while stocks last. The discounted prices are for reference only. Please check with the staff for details. This offer is only applicable to newly registered customers of Supreme Mini Storage. In case of any dispute, Supreme Mini Storage reserves the right of final decision. The registrant has read this disclaimer webpage and agrees to the "Personal Information and Privacy Statement", and is willing to receive promotional information