Packing your home|ROCK your home|mini storage|One Storage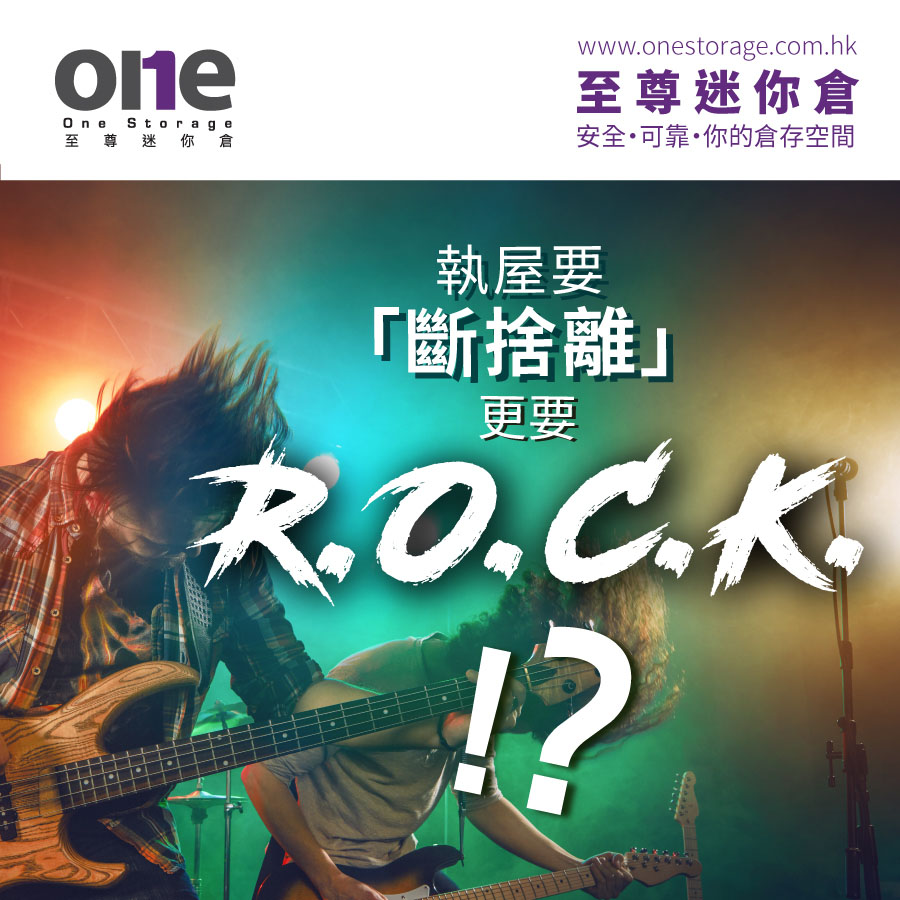 "Break off" has been popular for a long time. The core idea is to part with unnecessary things in exchange for more living space. But many people say that knowing is easy and doing is difficult, and that it is impossible to do it at all. It's normal. Things are useful or useless. In many cases, you can't know them all at once. At the same time, many things are full of different memories. In many cases, trying to reluctantly abandon things will only cause stress. Why don't you change your mindset and learn about the recently popular ROCK your home concept?
R (Rehome Clutter) removes debris Clean up the clutter in the house, and take a little time every day to clean up the clutter in the house, such as combing, bedside and other places. However, remember not to discard the belongings of other family members and respect each other's living space.
O (Organize What's Left) organize Although many people advocate careful thinking to decide whether to keep different objects, but in many cases there is no free time, simply organizing them can create more space for daily life. Think deeper about whether to keep the object and leave it to when there is more time to do it.
C (Clean the Space) Don't use the perfect home on social media as your goal. A place where people actually live is impossible to be spotless. As long as it is clean and comfortable, so that all families can live in peace of mind is already a good enough state.
K (Keep on Track) keep it clean Many times the messy living environment is not a temporary problem, but the result of long-term small laziness. From today, try to do what you should do right now, wash the used water cups immediately, and trash away every day, etc., to keep your home clean! However, Hong Kong's home storage space has always been insufficient, and perhaps these methods can not be solved perfectly.
But don't be afraid, our One Storage Supreme Mini Storage can help you!
One Storage Supreme Mini Storage has nearly 30 branches, and there are branches in 18 districts of Hong Kong, and the locations are also convenient to reach. At the same time, all One Storage stores comply with fire protection regulations and are equipped with a 24-hour smart security entry and exit system to ensure the safety of customers' items.
In addition, One Storage has uninterrupted constant temperature air-conditioning in all mini warehouses to ensure a moderate temperature. If you are interested in learning about the different warehouse types and equipment provided by One Storage Supreme Mini Storage, please visit One Storage's website for more details.
At the same time, if you want to get a high-quality living space in Hong Kong, it is no longer "separate from the ground"! Because One Storage has opened a new branch in Kennedy Town.
Now successfully register the designated plan with One Storage, and enjoy a special discount plus 1 month of free warehouse rent*! 40% discount, 2+1*, hurry up and register for an appointment! ! Why not try to clear more space for your home!
Nearly 30 Supreme Mini Storage|Open 24 hours|A good helper for home storage
Kennedy Town / Chai Wan / Siu Sai Wan / Wong Chuk Hang / San Po Kong / Yau Tong / Kwai Chung / Kwai Hing / Kwai Fong / Tsuen Wan / Tsing Yi / Fo Tan / Tuen Mun / Tai Po
-----------------------------


-------------------------------------
Enquiry Hotline: 2111-2636
*Promotion terms and conditions: The designated warehouse type and the designated rent must be paid in advance. The quantity is limited. The price varies according to the area and the latest promotion. It is for reference only. The quantity and promotion period are limited, while the quota is full. Please contact us for details. Only applicable to new customers who register for the first time, and cannot be used in conjunction with other discounts. Supreme Mini Storage reserves the right of final decision.