Renovation changes the style of the home! Mini storage helps you to decorate easily|Renovation|One Storage|Mini Storage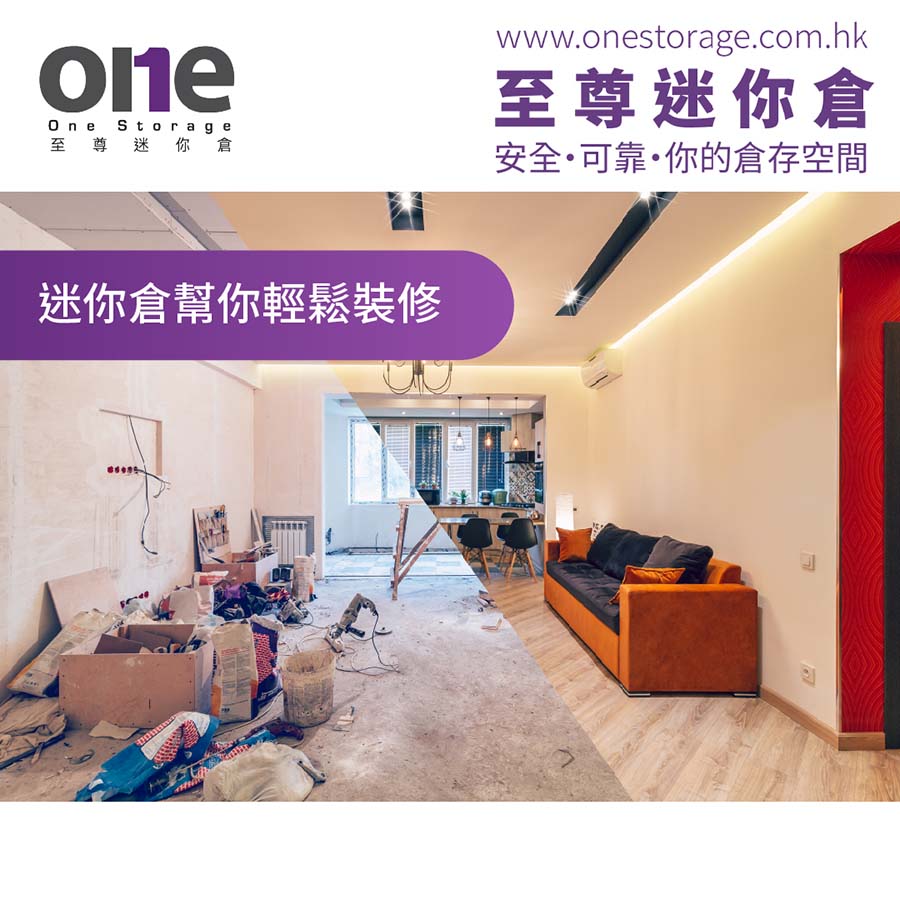 The previous decoration may be good enough, but with the improvement of living standards now, the decoration direction of many families has become to pay attention to the style, and even re-decorate every few years, so that the interior style has a certain style every few years. some freshness. And you also want to decorate and change the style of your home? Check out the different styles below!
Nordic style
The Nordic style pays attention to the natural feeling and has been loved by many people recently. The indoor environment will use more natural light and more white space to show the sense of indoor space. Coupled with wood-based furniture, it can create a style full of simple Nordic style.
Industrial style
Industrial style is a rough design style, which will expose some pipelines completely, with rough metal, rough stone, wood furniture and accessories. The colors are mainly composed of calm tones such as "gray black and white", and at the same time, cement walls, leather, glass and other materials are used to add some tough styles such as warehouses and factories to the home.
Modern style
Modern style is a more common design style nowadays. It pays attention to the function of furniture and the functional importance of design. There will be no complicated outlines and decorations in the design. Simple lines are used to bring out an integrated design sense. At the same time, the modern style will use less textured materials and furniture, and use a uniform color tone, so that the indoor environment feels wider than the actual size of the space.
There are so many different design styles, each with its own characteristics, sometimes tough, sometimes natural, and sometimes simple. Every once in a while, you can have a different style of home space, it will really make people full of enthusiasm every day! But it's easy to have a problem when decorating - where can the items or furniture in the home go temporarily? In fact, the One Storage Extreme Mini Storage can easily solve the problem of storing items during decoration!
One Storage has branches in various districts in Hong Kong, with a total of 37 stores in Hong Kong, Kowloon and the New Territories! It is convenient for every friend's rental needs! There is a constant temperature and security system in the warehouse at the same time, and all the guests' belongings are absolutely fully protected. When decorating, you can put all household furniture and items in the One Storage Extreme Mini Storage! Let you have no trouble when decorating!

Don't worry about decoration! The discount launched by One Storage Extreme Mini Storage will definitely help you!
-------------------------------------
Click to check our latest offer now
Talk to us: https://m.me/onestorage
-------------------------------------
✅ 24-hour easy access at any time
✅ 7x24 smart security access system
✅ HD security monitoring and alarm system
✅ Comply with latest Fire safety guidelines
✅ Constant temperature air-conditioning system
Hong Kong Island:
Siu Sai Wan | Chai Wan | Tin Hau | Kennedy Town | Wong Chuk Hang
Kowloon:
Yau Tong | Kwun Tong | San Po Kong
New Territories:
Kwai Chung | Kwai Hing|Kwai Fong | Tsuen Wan | Tsing Yi | Fo Tan | Tai Po | Tuen Mun
Express Whatsapp: https://cutt.ly/51188503
*Terms and conditions apply, please contact our staff for details.
*Terms and Conditions: Offer is subject to availability while stocks last. This offer is only applicable to new registered customers of Supreme Mini Storage. In case of any dispute, the decision of Supreme Mini Storage shall be final. Registrants have read this Disclaimer page and agree to the Personal Data and Privacy Statement and are willing to receive promotional information.