HK$350* Anti-epidemic economy warehouse to help you save money and space
Release Date: 11-12-2020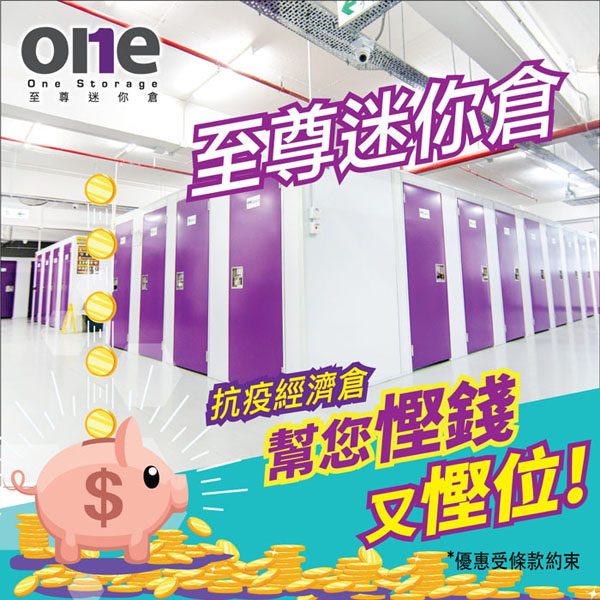 This offer has ended, thanks for your support!
HK$350* Anti-epidemic economy warehouse to help you save money and space
Specially selected stores from HK$350* to help you save money and space. This issue's economic offer will help you save up to the limit and tide you over the hard times together! There are limited economy barns at selected outlets in six districts. Addresses of the six districts with limited discount outlets: 1.
1. Siu Sai Wan Sam Lung Branch: Room B, 7/F, Sam Lung Industrial Building, No. 11 San Yip Street
2. Wong Chuk Hang Shui Kee Branch: Room A, 14/F, Shui Kee Industrial Building, 18 Wong Chuk Hang Road
3. Tsuen Wan Wah Hing Branch: Room B, 7/F, Wah Hing Industrial Building, 2-6 Ma Kok Street, Tsuen Wan
4. Tsing Yi Branch: 5/F, Block D, Tsing Yi Industrial Centre Phase 2, No. 1-33 Cheung Tat Road, Tsing Yi
5. Fotan Cosmos Branch: Room AB, 3/F, Cosmos Industrial Centre, 19-25 Shan Mei Street, Fotan
6. Tuen Mun Tung Ming Branch: 1/F & 5/F, Tung Ming Industrial Building, 3 Sun Yick Lane, Tuen Mun, New Territories
Offer is subject to terms and conditions, please contact our staff for details Terms and Conditions
*This offer is only applicable for renting the above 6 designated outlets with prepayment of 6 months or above monthly fee plan from now until 23 December, while stocks last, without prior notice. This offer is only applicable to new customers who rent the limited warehouse. All decisions of Supreme Mini Storage are final.