One Storage|Mini storage | The best way to store your bike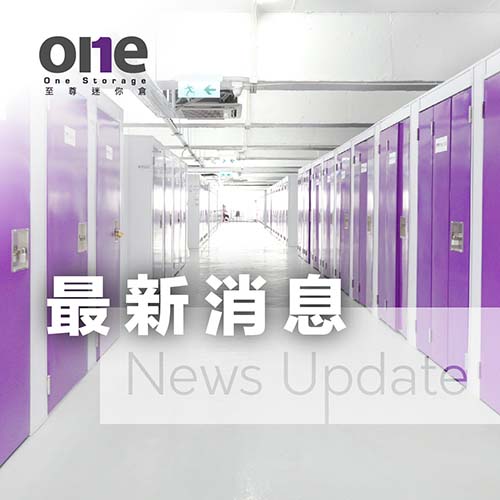 As a cycling enthusiast, it is not unusual to have multiple bikes. In Hong Kong's housing environment, storing bikes in mini storage is now the choice of many cycling enthusiasts.
By storing your car in a mini storage facility near a bike trail, you can save space in your home, which greatly enhances your living comfort and provides a convenient exercise experience. You don't have to go through the long process of moving your bike, you can pick up your bike within 24 hours, and our mini storage also offers a dedicated bike repair shop, star-rated showers and other services.
If you're a cycling enthusiast and want to rent a storage unit for your bike, you can check out these 8 storage options You can refer to the following 8 tips for renting a storage unit and learn more about the bike storage units at Quality Storage Hong Kong and maintenance tips for storage.
8 things to note when renting a bike storage unit
1. Location and accessibility of bike storage
Our mini-warehouses are located in different areas of Hong Kong, Kowloon and the New Territories, with Fo Tan and Tuen Mun mini-warehouses being popular choices for cycling enthusiasts.

2. Choose the right size to provide a shower or not
For the convenience of cycling enthusiasts, Tuen Mun Mini Storage and Fo Tan Mini Storage offer star-rated shower services and extra large space for your car and bicycle gear. For more information, please call us.

3. Can you wash your car?
Our mini storage units are located in different factory buildings. After using your bike, you can go to our car wash area to wash your bike and store it in your own mini-warehouse.

4. 24-hour access
Our 24-hour access is one of the features of our mini storage, you can access your car at our mini storage in Hong Kong, Kowloon and New Territories. In addition to your car, all the items you have stored in the mini storage can be taken out at any time for your convenience.

5. We provide a repair workshop and tools
In addition to the large space and star-rated shower service we provide for bicycle enthusiasts, you can bring your car to our mini storage for repair immediately when it is unfortunately damaged outside. Our large repair workshop and tools can help you to repair your bike in time. 6.

6. Closed Circuit Television (CCTV) Security System
Our 24-hour CCTV security system is effective in providing a better environment for your treasures and your car.

7. Ask about bicycle storage prices and sizes
Our mini storage facilities offer a wide range of affordable mini storage sizes. In order to allow more cycling enthusiasts to enjoy our quality service, our mini storage facilities in Fo Tan and Tuen Mun have been expanded to provide more space for cycling enthusiasts.

8. Inspection of fire safety measures

Our mini storage units are certified by the Fire Services Department and the Buildings Department and comply with the latest fire safety guidelines to ensure better protection for your belongings.