Tokyo Olympic Sports Fever | Put away sports equipment points | Mini storage
Release Date : 28-07-2021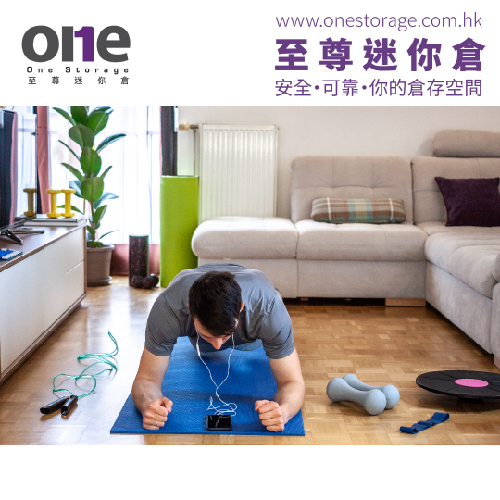 It has been a full year and a half since the beginning of the epidemic. Of course, it is impossible to go abroad for a while. Japan is the most frequent and favorite country for Hong Kong people in our country. Because of the repeated and indiscriminate epidemics, everyone has no chance to return to their "hometown." Recently, the Tokyo Olympics have finally started. Seeing that I don't compete with the athletes of the country as hard as I can, I really have the determination to start sports. The day before yesterday, Mr. Zhang Jialang was even more so that he won the gold medal in the men's foil individual competition. His fighting spirit and perseverance really rekindled everyone's determination to do sports!
But when it comes to sports, the sports equipment/equipment originally purchased, such as skiing and other activities, can't be played abroad. Can you order the equipment and put it away? Even if IKEA is a sport that Hong Kong has to play, such as surfing, etc., can you click it again after the summer? As usual in the four seasons, golf and bicycles, etc., sometimes are not played in a week, and there is no place to put the house in the house. How about it? If you're annoying, it's better to put a mini-storage, it's better to use it first, it's better than putting a house in a house for many years~
After all, the mini-storage is an elegant place. If you rent a mini-storage, you can put it all away! If you know where to start, it's better to try One Storage Extreme Mini Storage! How does One Storage help you save on renting a mini storage?
First of all, I need to pre-calculate the size of the mini-storage that suits me, and the bigger the better, if I have no idea about the size of the mini-storage, it is better to use the space calculator on the One Storage website to calculate what you need. size~ Secondly, it is important to divide the space and classify it. Put the sports equipment I want to put into the deepest part of the mini-storage first, and place some items that are not needed/commemorative temporarily. Although there are 24 smart security access systems in our OneStorage, it is convenient to carry it in case you need to use it suddenly. In addition, the Supreme Mini Storage has nearly 30 branches. It is definitely the most convenient to pick a mini storage of your own house recently~
One Storage will also hold some discounts from time to time, learn more now!
Latest Offers:
🌟 Tai Po Mini Storage Opening Offer
🌟 Kennedy Town New Opening Promotion
Mini storage|Nearly 30 branches in Hong Kong|Support movement starts by yourself!
Kennedy Town | Tai Po | Chai Wan | Siu Sai Wan | Wong Chuk Hang | San Po Kong | Yau Tong | Kwai Chung | Kwai Hing | Kwai Fong | Tsuen Wan | Tsing Yi | Fo Tan | Tuen Mun