Mini Storage | Warehouse Hong Kong - Choose the Right Storage Mini Storage Size
Release Date : 23-10-2020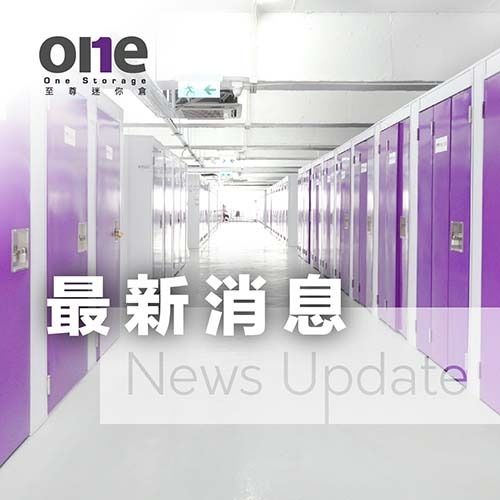 Mini Storage | Warehouse Hong Kong-Choose the Right Storage Mini Storage Size
It is important to choose the correct storage mini-storage size. Additional storage space allows you to choose more easily. Complete these three simple steps to find the most suitable storage mini-storage size.
Step 1: Quickly list the items you plan to store, including furniture, electrical appliances and any awkwardly shaped items. These items will not be packed in cardboard boxes.
Step 2: Estimate how many cardboard boxes you will put in your mini-storage.
Step 3: Use our mini-storage size calculator to assess the correct personal storage size requirements.
General furniture includes: the size of a small walk-in closet, medium-sized bedroom furniture, large bed, dressing table, TV, small to medium-sized cardboard boxes, small lockers, etc.
Small storage and mini storage-The 16-foot mini storage provides more space than you think. Some common uses of these mini-storages include: temporary storage of holiday decorations, tools, storage of children's clothing, toys, and books.
Student Seasonal Warehouse Decoration Warehouse-Add space to the room 16 feet is usually the smallest storage mini-storage, but it stores more than you think!
These units are like a small walk-in closet for smaller self-storage needs. Although these are smaller mini-storages, the vertical space storage warehouse can alternatively provide extra space!
Some furniture can fit a 16-foot mini storage, including: full-size mattress, Christmas tree, dressing table, preliminary chair, box
A 25-foot mini-storage can accommodate the things of a medium-sized bedroom, and some furniture and electrical appliances can fit in the size of this storage warehouse.
Queen and King size mattresses Dressing table Sofa Refrigerator Bicycle Carton Medium storage Bedroom furniture Sofa Kitchen table and chair Washing machine dryer Refrigerator Grand piano Home appliances
A 44-foot extra-large mini warehouse can accommodate many living room and bedroom furniture, such as TVs, sofas, and a few cardboard suitcases. It is a popular choice, especially when looking for a moving warehouse and a decoration warehouse.
If you want to ask more questions about mini storage leasing, please click here mini storage for more information.