One Storage|Mini Storage|Tips on Packaging and Organization of Mini Storage Rental
Release Date: 08-02-2019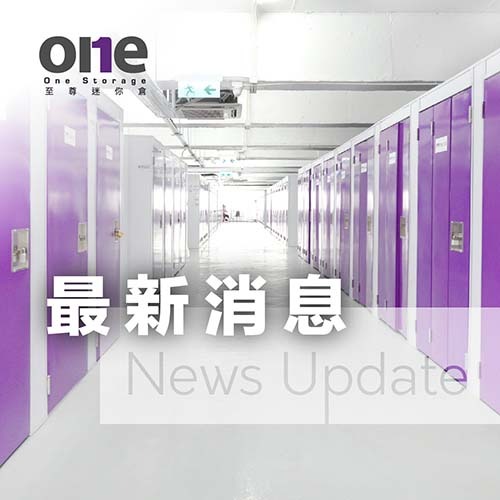 Mini Storage-Tips on Packaging and Organization of Mini Storage Rental Mini storage, packaging and organization tips.
It is a convenient choice to store your belongings and sundries in the mini storage. When you have no space or are in transition, please check our One Storage Supreme Mini Storage for tips and tricks below : Tips for choosing a mini-storage. Choosing your storage warehouse and choosing your needs is the first step to success. Choosing your storage warehouse to find a suitable storage warehouse comes down to several factors, including: Convenient location-Tuen Mun mini storage, Tsuen Wan mini storage, Wong Chuk Hang mini storage, Siu Sai Wan mini storage, etc. There are many options . Overall quality, cleanliness, customer service, safe and reliable.
Find the right mini-storage. The size of the mini-storage ranges from 16 feet to 44 feet. The extra storage space can meet the needs of small storage or help store items and sundries for the whole family, and move the warehouse. Of course you can save. Learn more about the most HOT mini storage size we provide, including the size of the mini storage space in our mini storage space calculator. Think about the frequency of access The items and sundries you plan to store will depend on the frequency and type of access you need. It provides more comfort during extraction, and provides temperature and humidity control for temperature-sensitive items and sundries.
Consider temperature and humidity control. For valuable items, items that are sensitive to temperature and humidity, and sundries, such as document warehouses, it is recommended to use air-conditioned mini-storages. If you plan to store wooden furniture, electronic products, artwork, media and other items and debris that are easily damaged by extreme conditions, temperature and humidity control is even more indispensable. Tips for preparing to move items into the mini-storage Once you have found your mini-storage, it is important to have a plan and properly prepare your items and sundries for storage. Check out our self-storage preparation tips below.
Reserve packaging supplies-make sure you have enough equipment to pack your belongings and sundries. Store some items and sundries, such as cardboard boxes, packaging tapes, wrapping paper, bubble wrap, shade cloth, mattress bags, plastic film, labels and tags, take a look at One Storage's packaging supplies today! Plastic boxes and cardboard boxes For items and sundries that are highly sensitive to moisture, such as clothes, photos, books, etc., cardboard boxes may not be the best storage solution, because paper skins can absorb moisture through the transfer of time. The airtight plastic box can prevent moisture and provide you with a long-lasting mini-storage solution that can be used for almost any purpose.
Clean your belongings and debris. Wood, leather, upholstered furniture, as well as clothes and electrical appliances should be dried as much as possible before they can be put in the box. Be extra careful with fragile items and sundries. Make sure to take appropriate precautions for fragile items and sundries.
Use bubble wrap and put labels on boxes containing fragile items and sundries to ensure that they are properly handled and stored in the mini-storage. Pack and store your items and sundries correctly. Every item and sundries need to be packed, and the way to prepare them for storage is a bit different. If you want to inquire more about mini storage leasing, please click here mini storage inquiry