Mini Storage | File Storage-Rethinking the Traditional Office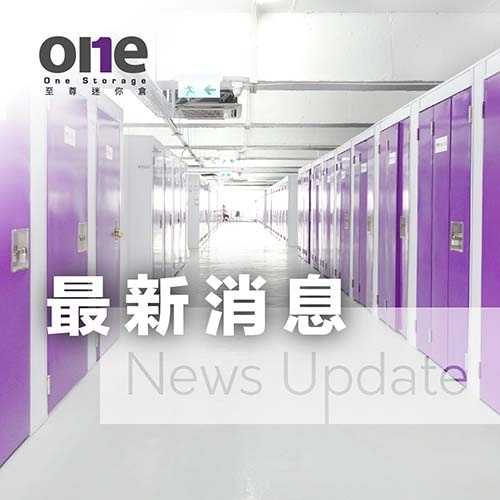 Mini Storage | File Storage-Rethinking the Traditional Office

Reflections on the traditional office-the "office" as we know it is changing. Although some people are used to working at home, in a coffee shop, or by the sea, most people have a fixed Office. However, due to the global epidemic, traditional office requirements are no longer what they used to be. Due to the nature of work, some people cannot work from home, but the past few months have shown that this is not always the case. With tens of thousands of wage earners staying at home, away from the office, while still successfully completing their daily tasks, it is not surprising that the idea of ​​a traditional office has been subverted. Rethink your requirements. Although the gathering restrictions have been eased a lot and most restaurants have opened again, it is indeed more complicated than expected that the whole people are preparing to return to the office. For many people, remote work is likely to be the new normal. Another idea is to create a "hybrid", week, so that employees can work at home half of the time each week and half of the time in the office. Even if social distancing decreases in the future, the mentality of working from home is likely to continue to exist. People are more aware that even with a common cold, it is easy to get sick. The experience of working at home has also changed many people's views on work itself. With the rapid development of the digital world and the Internet, we are going beyond the traditional office. Therefore, it is important that you rethink your office requirements. Do you really need to rent or buy a physical office for employees to work? Or can you save the money and choose more telecommuting? So as to save costs, and then invest in other areas to make working at home more efficient. Of course, working from home is not suitable for every type of business; but for office workers around the world, an Internet connection is often what you need. You can join meetings with people in the city or other countries, and you can easily share important documents with colleagues. You don't need to be on-site to complete these tasks. home work. The woman stays at home. Work space for freelancers. Office interiors and computers The office of the future In short, a few laptop computers and Internet connections may be enough to experience the constant changes in traditional office requirements. Many people will no longer need to return to OFFICE, while others will be able to work in any place that is most convenient. Of course, some office jobs may remain the same, because not all employers want their employees to be at home, and they may prefer an environment that overcomes collaboration, where someone can physically interact. In general, we can expect to see more employees working comfortably in their own homes. One disadvantage of working outside the traditional office is the lack of social interaction, but even this can be alleviated by mixing weeks. Moreover, since someone does not have to travel to and from the company (or every day), they are likely to have a better work-life balance and make them more mentally healthy. In addition, as demand changes, more people may simply choose a smaller office space. This ensures that they can work effectively without interference. We provide mini storage to store sundries, allowing you to have more places to work at home. You can also receive mail on your behalf. Working from home also means that your "office" has little or no storage space. This is where mini storage can help. Not to mention that the price of mini storage is affordable. More importantly, we also provide a series of commercial services. There is free WIFI to collect letters on your behalf, thus saving you a lot of administrative time. Even if you still like to keep the traditional office space, you may want to downsize to reduce costs. You can rent the mini-storage to store documents or use it as a warehouse, and then let some employees work remotely, while the other half of the employees work in the office. If you want to inquire more about mini-storage leasing, please click here for mini-storage inquiry. Can you pay the least and benefit the most? In this issue, the Kwai Chung branch has a double surprise for you!
👍 *HK$450 immediate rent limited 15 square feet bamboo warehouse! +Add Mystery Gift (Tongzhen branch only) [The editor mentions you: Limited Mystery Gift is on a first-come, first-served basis, as soon as you grab the stock! ] Are you waiting? ! Hurry up and ask for my helper, set up dbaby, figure and the same sports shoes, the house and the enterprise return to the space more, want to declare sovereignty... It is much simpler to decide the priority against the guest
😏 *This discount is applicable to prepayment of 6 months or more For monthly fee plan, Supreme Mini Storage reserves the right of final decision. Address: 2/3 Floor, Block A, Phase 1, Tongzhen Industrial Building, No. 9-11, Changrong Road, Kwai Chung (2nd floor of reception) *The number of discounted mini storages is limited, while stocks last. Please check with the staff for details. *A 6-month monthly fee needs to be paid in advance. If there is any dispute, Supreme Mini Storage reserves the right of final decision.
📣Nearly 30 super mini storages in Hong Kong can be picked up | Follow the latest fire protection guidelines