Express your love for each other on Valentine's Day. Is too many gifts a problem? |Gift Storage|One Storage|Mini Storage
Release Date : 17-02-2022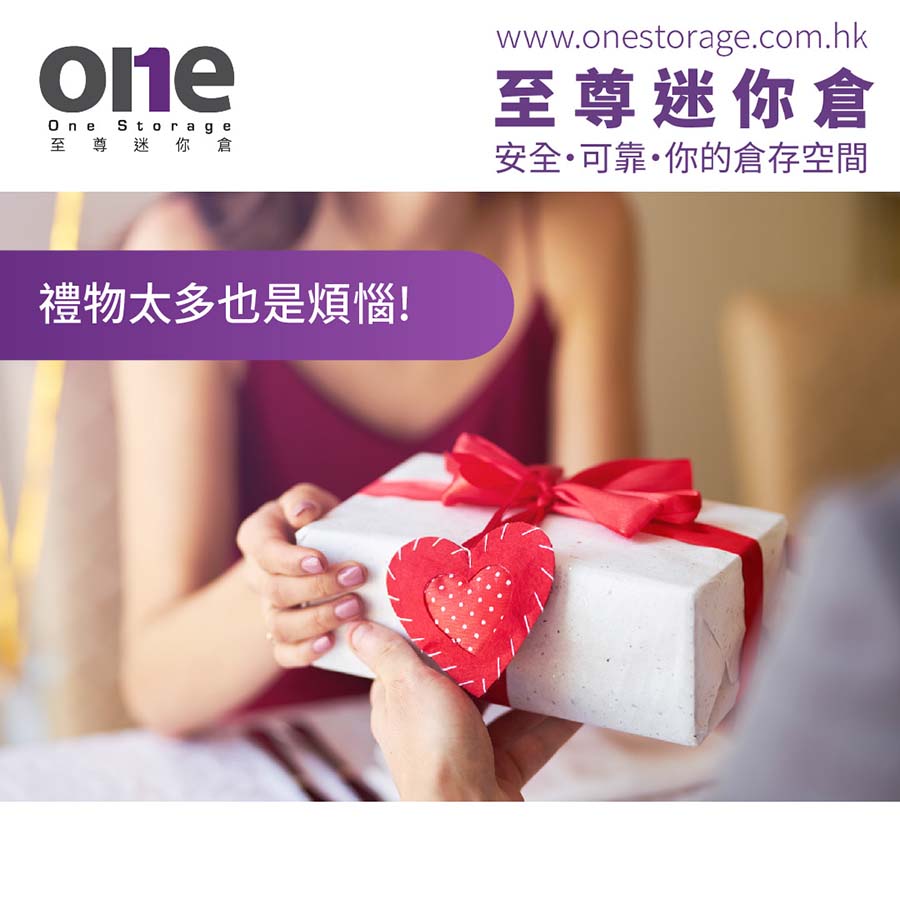 On Valentine's Day every year, everyone must think of their significant other to be happy. So many people will take great pains to choose a gift for their partner.
But generally speaking, the gifts that men and women want may be a little different. Women will prefer handbags, high-heeled shoes, etc., while boys may have sneakers, famous watches, and possibly gunpla. some type of.
Men and women don't know each other's favorite things, so it's a bit difficult to choose and buy, but even so, many friends will try their best to find suitable gifts in order to surprise their partners.
Therefore, each year's gifts actually contain everyone's hearts. In addition to the gifts themselves, they are more about mutual love.
But this may be a sweet trouble for many Hong Kong people. There is not enough storage space in Hong Kong's home. Where can the increasing gifts be placed?
Our One Storage Extreme Mini Storage can help!
One Storage Extreme Mini Storage is a large-scale mini storage company with branches all over Hong Kong, which is convenient for friends in every district! Don't worry after the items are stored in the warehouse, because each of our warehouses has a 24-hour security system and fully follows the fire protection requirements to ensure the safety of your items. If you want to store your other half's heart, it's easiest to find One Storage Extreme Mini Storage!
Gifts are of course hearts, not troubles! Take advantage of the limited offers launched by One Storage Extreme Mini Storage to clear more space!
For concessionary registration enquiries: https://m.me/onestorage
-------------------------------------
Kennedy Town | Tai Po | Chai Wan | Siu Sai Wan | Wong Chuk Hang | San Po Kong | Yau Tong | Kwai Chung | Kwai Hing | Kwai Fong | Tsuen Wan | Tsing Yi | Fo Tan | Tuen Mun
Click here for Express Whatsapp: https://cutt.ly/51188503
*Terms and conditions apply, please contact our staff for details.
*Terms and Conditions: Offer is subject to availability while stocks last. This offer is only applicable to new registered customers of Supreme Mini Storage. In case of any dispute, the decision of Supreme Mini Storage shall be final. Registrants have read this Disclaimer page and agree to the Personal Data and Privacy Statement and are willing to receive promotional information.