The yen has fallen, so save your yen for travel! |Living Space|One Storage|Mini Storage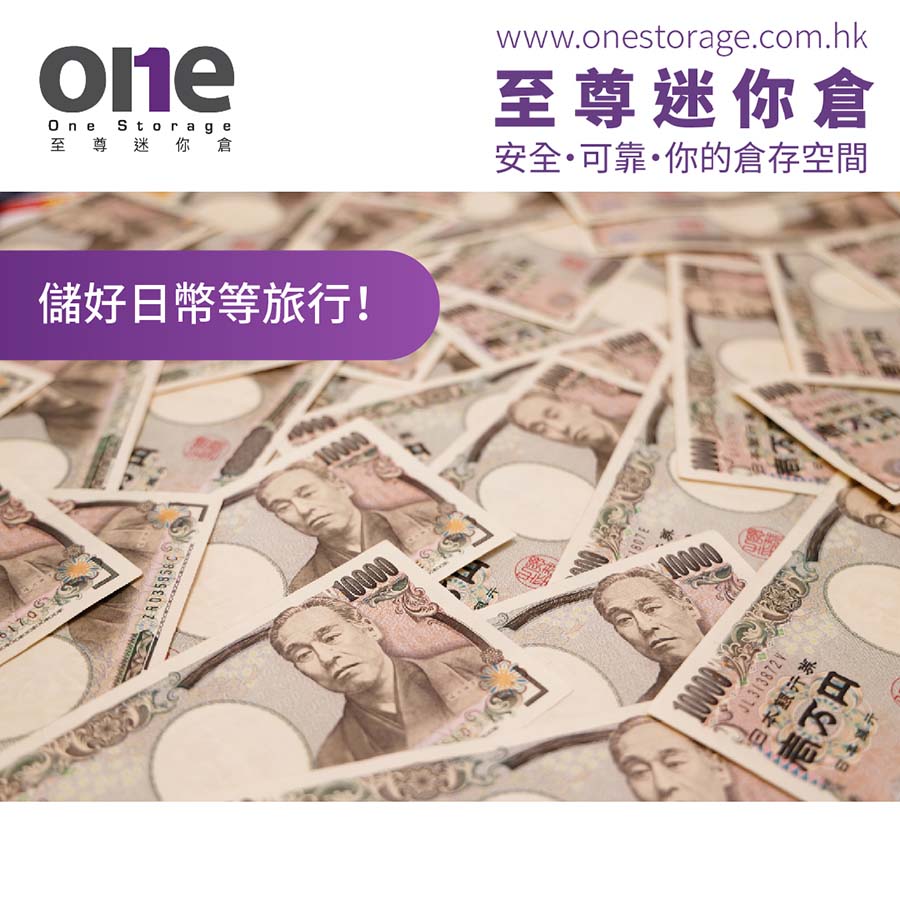 The yen has been weak recently and hit a 20-year low! It used to count ten yen, but now it only needs to count six! Even if you can't travel to Japan now, you may have felt that Japan's exports have flattened, and some friends may even have exchanged some yen in advance to prepare for future travel!
Although it is not possible to travel to Japan right now, it is definitely right to take a look at the introduction of the attractions and prepare for the future!
Tokyo Tower

On the one hand, Tokyo Tower is a landmark of Tokyo, and it is also a representative building in Japan. The total height of Tokyo Tower is 330m. From the main observation deck, you can see the view of Tokyo, and the glass floor on the ground can make you feel its height! At the same time, passengers can choose to take the elevator or take the stairs to the main viewing platform. It is said that friends who go up will have the opportunity to get a summit certificate!
Fushimi Inari Taisha Shrine

The Fushimi Inari Taisha Shrine in Kyoto is said to have been built in AD 711 and is the head shrine of a total of 40,000 Inari shrines (the god of harvest) in Japan. Fushimi Inari Taisha Shrine, a road covered with vermilion torii gates, is very popular, and tourists from all over the world come here to take pictures. Many people should be wondering how many torii gates there are on the road, but according to the Fushimi Inari Taisha Shrine, there are close to 10,000!
Osaka Castle

Osaka Castle was first built in 1583 and has a history of nearly 400 years. At that time, it was the largest castle in Japan and one of the three famous cities. The Sakura Gate in Osaka Castle is very famous, because in fact, the existing Osaka Castle was rebuilt after the fire, and only this Sakura Gate survives. It is a relic that truly makes you feel the history of more than 400 years!
Find the sights, change the yen, and be sure to come back with a lot of loot as soon as you can travel! But there is not enough space at home, afraid that you are happy to buy in other places but can't find a place to store it when you get home?
Don't think too much about traveling! Come to One Storage Extreme Mini Storage to solve space troubles!
One Storage has many and wide branches, with a total of 37 stores! It is more guaranteed to meet all fire protection requirements! Whether it is souvenirs, clothing or other household items, welcome to store in One Storage Extreme Mini Storage! Let you buy easily! No need to occupy the space of daily life!


Shopping hassle free! The discount launched by One Storage Extreme Mini Storage hopes to help you deal with space troubles!
-------------------------------------
Click to check our latest offer now
Talk to us: https://m.me/onestorage
-------------------------------------
✅ 24-hour easy access at any time
✅ 7x24 smart security access system
✅ HD security monitoring and alarm system
✅ Comply with latest Fire safety guidelines
✅ Constant temperature air-conditioning system
Hong Kong Island:
Siu Sai Wan | Chai Wan | Tin Hau | Kennedy Town | Wong Chuk Hang
Kowloon:
Yau Tong | Kwun Tong | San Po Kong
New Territories:
Kwai Chung | Kwai Hing|Kwai Fong | Tsuen Wan | Tsing Yi | Fo Tan | Tai Po | Tuen Mun
Express Whatsapp: https://cutt.ly/51188503
*Terms and conditions apply, please contact our staff for details.
*Terms and Conditions: Offer is subject to availability while stocks last. This offer is only applicable to new registered customers of Supreme Mini Storage. In case of any dispute, the decision of Supreme Mini Storage shall be final. Registrants have read this Disclaimer page and agree to the Personal Data and Privacy Statement and are willing to receive promotional information.