Are you on the list of your three favorite shopping constellations? |Shopping Storage|One Storage|Mini Storage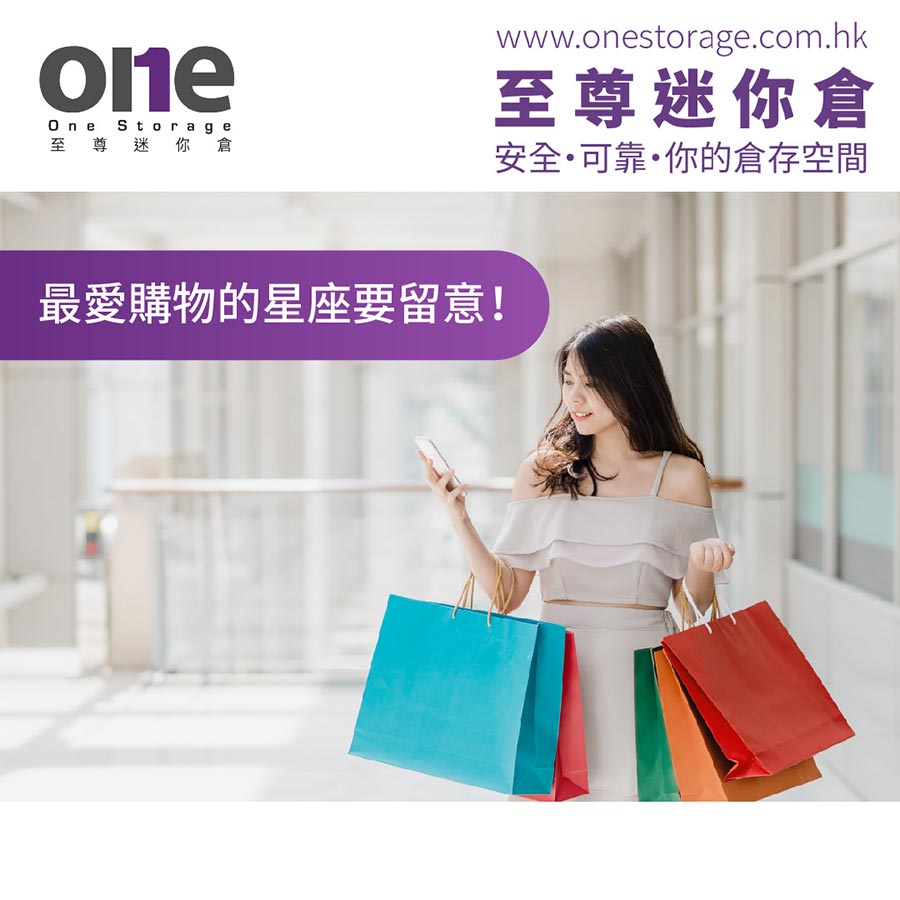 Constellation is a mysterious and interesting topic. Some people use it to analyze personality, and some people use it to predict fortune. Recently, there are some sayings on the Internet that people with some constellations love shopping. It's just for fun, but you can also see if you're on the list?
Gemini
Because Gemini friends are more uncertain, it is said that they are more likely to consume impulses without knowing it.
Pisces
Friends of Pisces are particularly fond of beautiful things, and once they find their heart, they are reluctant to let go no matter what.
Libra
Libra friends have very different stances on shopping. They may not consume at all in places they are not particularly interested in. On the contrary, they will never think too much in terms of consumption.
Do you have any of the above constellations? Of course, the topic of constellation is only for Bo Jun's smile, don't take it too seriously, in fact, everyone should have a moment when they want to shop. But everyone should not want to face the trouble of home space being occupied by items, so no matter the constellation, you are welcome to rent our One Storage Extreme Mini Storage service to easily handle the storage problem!
One Storage Super Mini Storage has nearly 30 branches in 18 districts in Hong Kong, not afraid of inconvenient locations, supports 24-hour withdrawal, and guarantees to comply with all fire and mini storage regulations, any items stored in it are as safe and secure!

Good to buy, no worries about storage! Come and pay attention to the limited offer launched by One Storage Extreme Mini Storage!
-------------------------------------
Click to check our latest offer now
Talk to us: https://m.me/onestorage
-------------------------------------
✅ 24-hour easy access at any time
✅ 7x24 smart security access system
✅ HD security monitoring and alarm system
✅ Comply with latest Fire safety guidelines
✅ Constant temperature air-conditioning system
Hong Kong Island:
Siu Sai Wan | Chai Wan | Tin Hau | Kennedy Town | Wong Chuk Hang
Kowloon:
Yau Tong | Kwun Tong | San Po Kong
New Territories:
Kwai Chung | Kwai Hing|Kwai Fong | Tsuen Wan | Tsing Yi | Fo Tan | Tai Po | Tuen Mun
Express Whatsapp: https://cutt.ly/51188503
*Terms and conditions apply, please contact our staff for details.
*Terms and Conditions: Offer is subject to availability while stocks last. This offer is only applicable to new registered customers of Supreme Mini Storage. In case of any dispute, the decision of Supreme Mini Storage shall be final. Registrants have read this Disclaimer page and agree to the Personal Data and Privacy Statement and are willing to receive promotional information.