After Back To School Promotion, it's time to tidy up|Mini Storage|One Storage
Release Date : 09-10-2021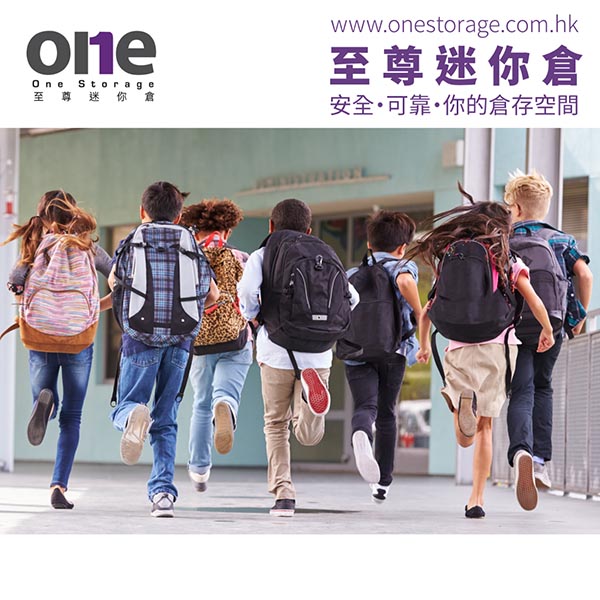 Happy time always flies so fast, September is over in the blink of an eye! ! !
After two months of summer vacation happily, don't you know if many older friends and children make good use of this summer vacation? Whether you are happy or unhappy, it's time to regain your mood and go back to school. It's really to go back and forth to hell and back to the world... However, in the new school year, in addition to meeting new friends, there will also be New books, new schoolbags, new books...Although there are new ones, people always miss the old ones, and they are always reluctant to leave behind, especially to stay with you for a while. There are no exceptions. The practice of elementary and middle school is always kept, and even the composition book of the elementary school is part of the housing enterprise... If you live in the big way, you can take it back to Li Huai.
But everyone must have a question: how small are the buildings in Hong Kong, how can they be put away? It's actually so simple! Rent a mini-storage to mess around~ Rather than keep leaving, it's better to rent a mini-storage to squeeze in all your memories. Easy to talk about? ! Is there any mini storage company to introduce first? Just wait for the editor's introduction~ The mini storage introduced this time is the One Storage Supreme Mini Storage. I know you like it, so let's talk about the discounts that you are most interested in first. Special offer, 40% off for the entire line of Supreme Mini Storage! You heard it right, 40% off! ! !
In addition, some branches offer more discounts. If you want to know if the One Storage branch near your house has any discounts, just go to the One Storage Super Mini Storage to check it out~ The Super Mini Storage has 24-hour self-withdrawal. , You can easily enter and exit at any time by tapping a smart card. There is a 24-hour smart security entry and exit system, as well as a high-definition security monitoring and alarm system to protect everyone's safety~ The facilities in the mini storage fully comply with the fire protection guidelines of the Fire Department, plus all branches Equipped with a constant temperature air-conditioning system that operates around the clock, you don't need to be afraid that Notes will get moldy, deteriorated, etc.~ If you want to put the cardboard boxes neatly into good books and books, you can go to the website to contact the staff of One Storage. There will be two carton sizes that are bigger than everyone's pick: Larger (21"x15"x15") and Smaller (18"x12"x12").
New customers can enjoy a 60% discount, as low as $199*! First come, first served, get the offer 👉🏻

https://m.me/onestorage
All One Storage stores follow the latest fire guidelines:

https://bit.ly/3xThSkS
----------------------------
Kennedy Town | Tai Po | Chai Wan | Siu Sai Wan | Wong Chuk Hang | San Po Kong | Yau Tong | Kwai Chung | Kwai Hing | Kwai Fong | Tsuen Wan | Tsing Yi | Fo Tan | Tuen Mun
Enquiry Hotline: 21112636
*The offer is subject to terms and conditions, please enquire for details