One Storage|Mini storage | Hong Kong bicycle warehouse storage space
Release Date: 06-02-2019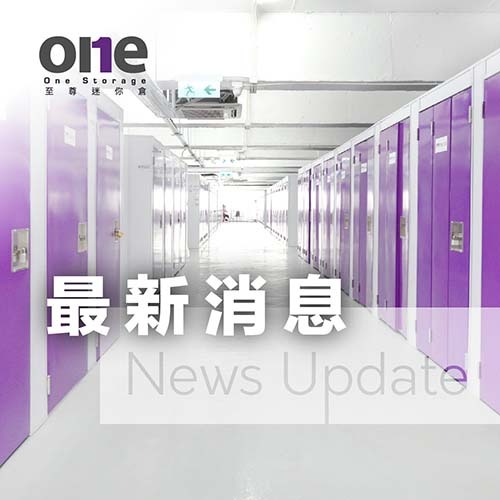 What else can be stored in mini storage at home? In recent years, with the increasing number of cycling trails and the rise of energy and carbon reduction, the popularity of cycling is on the rise, with many people taking up cycling in Yuen Long, Tai Po and Sai Kung on holidays.
With the cycling trend, many people are buying their own stackable bikes. However, for many people, bike storage is always a problem! You can afford to buy a bike, but there's nowhere to store it! Your wife asks what you should do.
The Bicycle Warehouse - Supreme Mini Storage, with 30+ outlets throughout the New Territories in Kowloon, Hong Kong, near Tsuen Wan, Tuen Mun, Fo Tan and other places with cycle tracks, and close to MTR stations, makes it a great place for many people to store their bikes! Tom, who lives in Fo Tan, cleared out a room in his home that was originally used for storing miscellaneous items, with a few professional bikes and small pieces of furniture that hadn't been used for a long time, filled with books too.
Due to the lack of space in the house, having your own bike became a bit of an issue with your wife! After all, you can get rid of the clutter, but there's no place to store your bike! Eventually, after a friend introduced him to the Mini Storage in Fo Tan, Tom rented a bike storage unit and put his bike in it.
If you want to take the kids on holiday and cycle in Tolo Harbour, just pop into the Mini Storage and you're free to go in and out 24 hours a day, set up and adjust your bike and get ready to go tomorrow! Before Tom rented the mini storage, like many others, he considered putting his bike directly in the attic of his shop to save time and effort, but knowing that the mini storage has 24-hour dehumidification, Tom signed up for a 16 sq ft mini storage unit to store his bike and of course other miscellaneous items and toys for the kids. After all, if his beloved bike gets rusty and mouldy, it's not worth it!
Tom is also very happy with the professional management of One Storage! Once again, One Storage has solved a customer's problem! Very happy! If you would like to ask more questions about mini storage rentals, please click here for more information on mini storage.