Book Fair Day Tour | Mini Storage Guide | Mini Storage
Release Date : 18-07-2022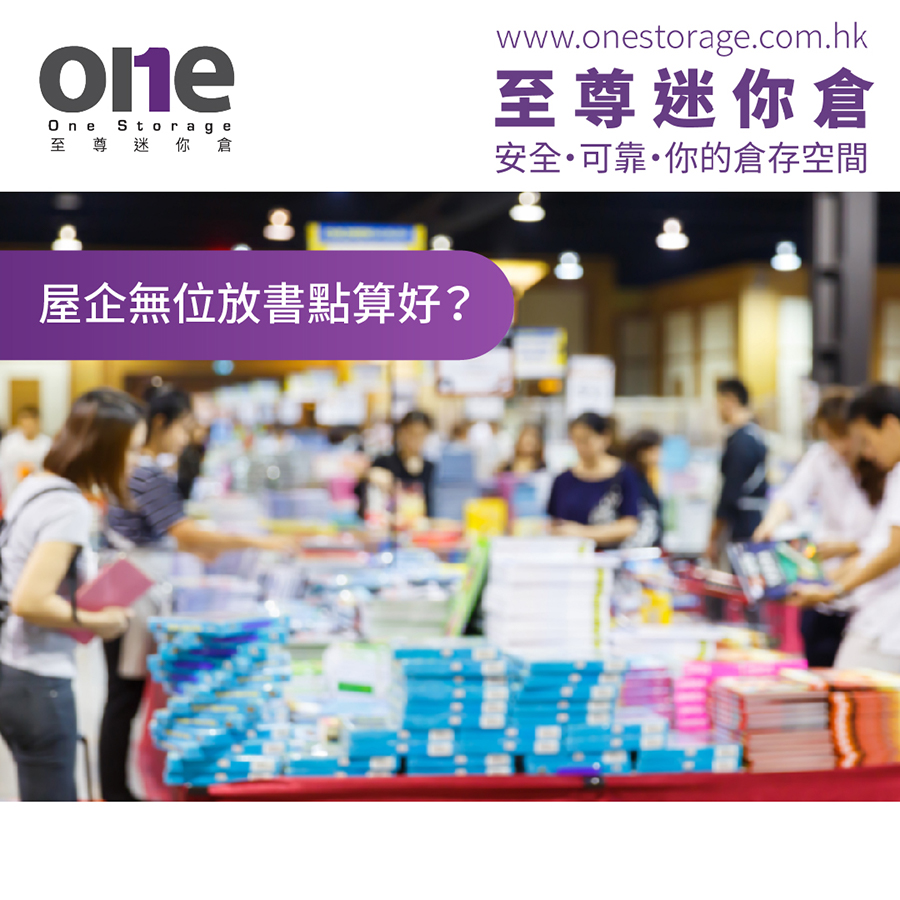 The previous book fair has been rescheduled and changed many times due to the epidemic. Fortunately, the epidemic has cooled down recently. The book fair will also be held at the Wanchai Convention and Exhibition Center from July 20 to 26, 2022, and the exhibition will last for a total of 7 days.

The theme of this year's book fair is "History and Culture. Urban Writing", and the theme is "Reading the World from Hong Kong: Remembering and Writing Hong Kong Stories". , "A Taste of Hong Kong", "City Writing. Selected Books" and "City Buildings", and in the "History and Culture. Recommended Writers" section, the works and handwritten manuscripts of many well-known local writers will be exhibited!
Dear book lovers, you should also pay attention to the lectures of the book fair. There will be well-known writers from different places sharing their stories about themselves and writing online and offline. You can pay attention to whether there are any authors you like participating!
Details of the 32nd Hong Kong Book Fair 2022
Exhibition Dates: 20-26 July 2022
Venue: Hong Kong Convention and Exhibition Centre, 1 Expo Drive, Wanchai, Hong Kong
Opening hours (varies on different days, and will close 45 minutes before closing on the day, please note):
20-21 July 2022 10:00 - 22:00
22-23 July 2022 10:00 - 23:00
24-25 July 2022 10:00 - 22:00
July 26, 2022 09:00 - 17:00
The book fair is very much looking forward to, but will all book lovers be worried that they have bought a lot of their beloved works, but can't put them down at home? Could it be that the boundless creativity of words should also be trapped in a shabby room with insufficient space? Of course not, our One Storage Extreme Mini Storage can help you!
One Storage Extreme Mini Storage has 37 branches in various districts in Hong Kong, which is always convenient for you! When storing books and other paper, pay attention to temperature and humidity. A stable storage environment with average temperature and humidity is very important, otherwise the books may become yellow or be damaged by insects. The One Storage Extreme Mini Storage is equipped with a constant temperature air-conditioning system, so that your favorite books are always protected. Furthermore, there are trolleys, aluminum ladders, etc. available in the warehouse, making it more convenient for you to collect and carry books!
Check out the offer now: https://m.me/onestorage
-------------------------------------
Hong Kong Island: Siu Sai Wan|Chai Wan|Tin Hau|Kennedy Town|Wong Chuk Hang
Kowloon: Yau Tong|Kwun Tong|San Po Kong
New Territories: Kwai Chung|Kwai Hing|Kwai Fong|Tsuen Wan|Tsing Yi|Fo Tan|Tai Po|Tuen Mun
Click here for Express Whatsapp: https://cutt.ly/51188503
*Terms and conditions apply, please contact our staff for details.
*Terms and Conditions: Offer is subject to availability while stocks last. This offer is only applicable to new registered customers of Supreme Mini Storage. In case of any dispute, the decision of Supreme Mini Storage shall be final. Registrants have read this Disclaimer page and agree to the Personal Data and Privacy Statement and are willing to receive promotional information.