Mini Storage | Decluttering, a kind of lifestyle?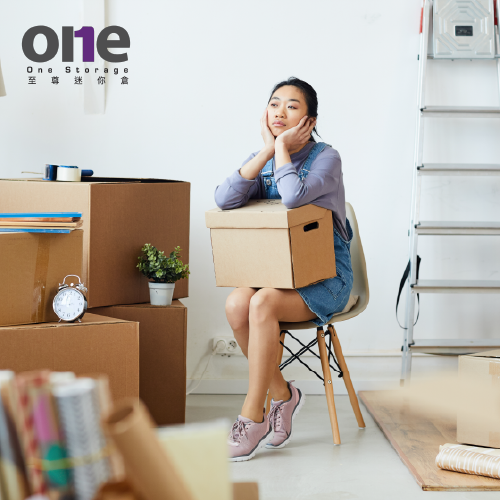 In recent years, the word "severance" has become very popular. I wonder if you have heard of what is severance? In fact, these three words originated from Japan, because Japanese people like to keep things simple, they like to clean up their furniture and clothes at home, not to leave anything superfluous at home, to keep the concept of "Less Is More".
We Hong Kong people are the opposite of Japanese people, we Hong Kong people like to collect, such as models, souvenirs, souvenirs, etc.. However, we are not used to the habit of regular storage, it may also be the reason for long working hours ~ Hong Kong people are accustomed to pile up all the collections in a corner of the home without consideration, even if the collection will suddenly become a mountain of miscellaneous items exist in the garbage. Therefore, some people say that "disconnection is actually an attitude of life", a kind of respect for life.
This is not just a matter of thinking and struggling to get rid of something that we thought we would use but later found to be out of place, it is also a matter of thinking. Therefore, the real change brought about by detachment is not only the change of the space in the house, but also the change of our mindset in the process of detachment.
In fact, when we take out an object that has been hoarded in a corner and ask ourselves if we still need it, it is also an action to face the "issues" we have accumulated over the years, to face the problem again, to make ourselves turn around and get out of the stranglehold of the heavy objects that have been transformed from past memories. It may be a little bit deep, but the first thing we need to do is the basic disconnection: to throw away the objects that have been piled up at home for a long time.
It's hard to do and takes time to do so. But how do we make more room in our limited space? What are the practical things that can be done to solve the space problem effectively? In fact, renting mini storage is an efficient way to do so, and One Storage is the best choice for you.
One Storage is a great recommendation for mini storage, and we have stores all over Hong Kong, Kowloon and the New Territories, so it's easy to find one near your home. We also have a 24/7 security system and an intelligent security system, so our valued customers can be 100% assured of our services. Recently, One Storage has launched a limited time offer, some mini storage as low as 55% off and 3 months free mini storage offer, rent more, get more~.
Want to save money on your lease and get rid of it right away? Contact our professional team now!
*The offer is subject to terms and conditions, please contact customer service for details.
======================================
Mini Storage|30 stores in Hong Kong for you to choose from.
Sai Wan | Chai Wan | Siu Sai Wan | Wong Chuk Hang | San Po Kong | Yau Tong | Kwai Chung | Kwai Hing | Kwai Fong | Tsuen Wan | Tsing Yi | Fo Tan | Tuen Mun | Supreme Mini Storage | onestorage | Mini Storage | Follow the latest fire guidelines
Enquiry Hotline: 21112636
*The offer is subject to terms and conditions, please contact our staff for details. Offer is available while stocks last. Please contact our staff for details. In case of any dispute, Supreme Mini Storage reserves the right of final decision. Prices shown are for reference only, please contact us for details.