One Storage|Mini storage|Does your business need to rent a mini storage?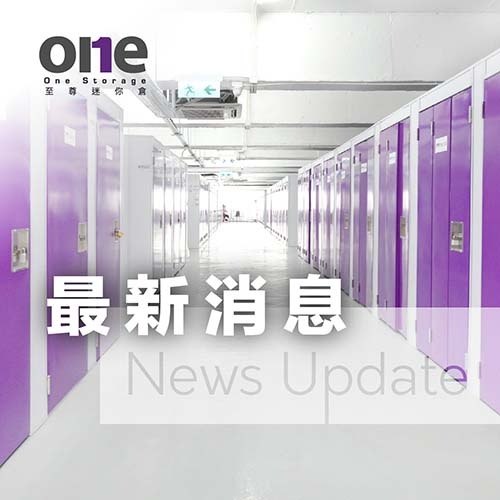 Each business is unique and has its own specific needs, equipment, customers, goals, and of course there is room for it. Sometimes, the cramped space of your company seems to be overwhelmed. What's worse, you want to know where to put the equipment or files you want.

If this monologue sounds familiar, please consider renting a mini storage (mini storage) to provide your business with the commercial mini storage it needs. Whether you need room for growth or need to temporarily save storage space in the office, mini storage can help your business achieve its goals.

Mini storage can hold everything. Enterprises of all sizes and types can benefit from the convenience and choices provided by the mini storage. For example, a law firm may keep some file boxes, but a pharmaceutical representative may need a place to store samples and marketing materials.

No matter what kind of storage situation, there are solutions for mini storage. Mini storage can meet many storage needs, including:-excess office equipment, supplies or furniture-retail business inventory-machinery-signs and other marketing materials-seasonal items-documents, especially some that must be kept for a period of time or in some way Stored documents to comply with privacy and accounting requirements. Mini storage-as a storage warehouse, you can easily adapt to changes in your company.

Maybe your retail store needs to set aside more products before the holiday shopping season, or your restaurant needs to store patio furniture during the off-season. Finding the right place now to store the things you don't need will allow you to focus on promoting business development.

Advantages of mini storage The main advantage of renting a mini storage is flexibility. The mini-storage unit can be sized according to needs, and can be expanded or contracted as the company's needs change. A monthly rental plan ensures this flexibility, because you won't get caught in a long-term contract for mini-storage that no longer applies to your business.
We have branches in Tuen Mun, Tsing Yi, Fo Tan, Wong Chuk Hang and many other places in Hong Kong, Kowloon and New Territories, making it convenient for everyone to rent. Another major advantage is that the mini-storage can provide storage security, door control facilities, video surveillance, independent access alarms and sufficient lighting equipment so that you can rest assured that you know that your property has been safely stored. Keep your mini storage in order. As you know, organization is the key to running a business.

There is no difference between storing items in the mini-storage, and making a storage plan from the beginning will help your business run smoothly. Using shelves and storage boxes in a mini-storage is a way to effectively manage items, and color labels may also help. Another idea is to create a list of items in a mini-storage to facilitate management and reduce the time required for searching.

No matter which method you choose, it can help you make the most of mini storage to make your business more effective. If you want to inquire more about mini storage leasing, please click here mini storage inquiry