Camping|List of essential equipment|Mini storage|One Storage
Release Date: 16-10-2021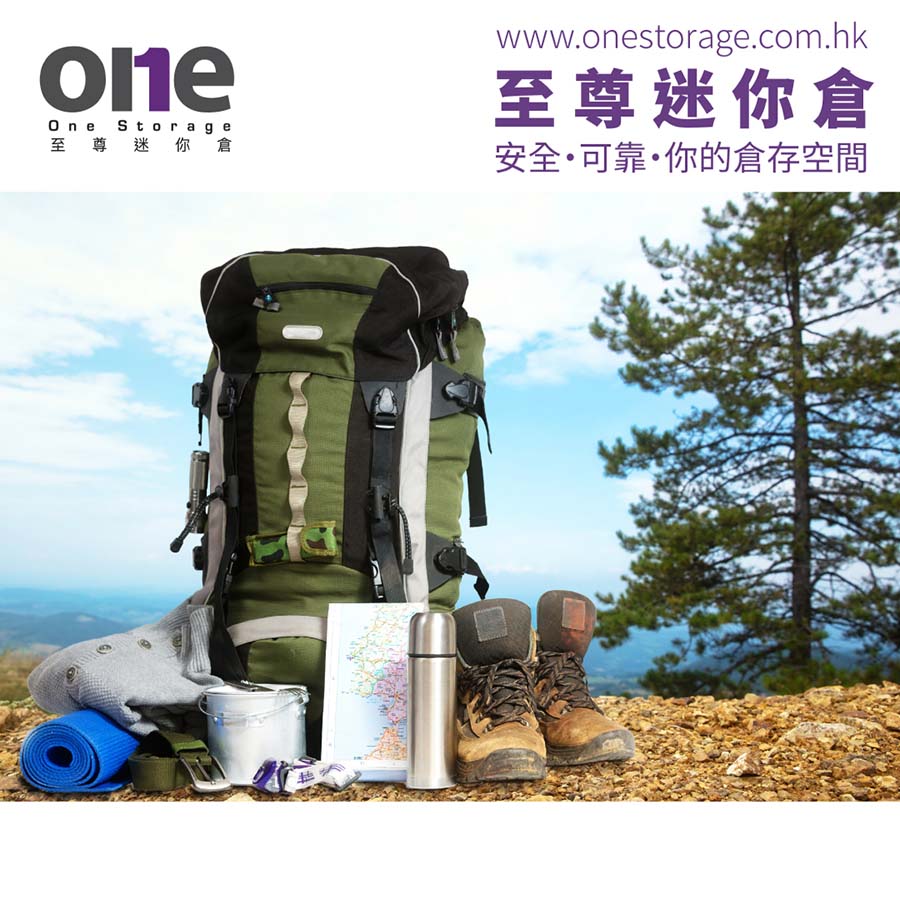 Camping activities have become more and more popular in recent years. Whether it is a group of friends, it must be an activity suitable for the whole family. It is indeed a great activity for everyone and a family.

Because of the epidemic, no one has traveled abroad to return to their hometown, so the number of campers has increased greatly. Let me recall the feeling of going on vacation two years ago. Secondly, you can take off the mask while camping and breathe in the fresh air!

After all, the fresh air is very thin in our daily life. It is because of that, more and more people will try to camp and discover the "beauty" of Hong Kong by the way.

Let's talk about it, are you tempted to go camping? Although Yijia first summer, and before the camping season, but Yijia agreed on a date to go camping is actually not much time. But do you know what to prepare for camping?

Tents, sleeping bags, inflatable mattresses, camping chairs, folding camping lifts, camping rucksacks...all have to be prepared for wildness, but camping is a seasonal activity, so there is always a certain season Is it suitable to go camping, so how about putting the equipment on the side? There is no place for housing companies, so don't you buy one at a time?

Moreover, some camping supplies are very large, and the housing companies are not well-placed. Don't you buy them once? Why not use the mini storage! But should I put it in a mini-storage? Why not just use One Storage!

Since the opening of One Storage Supreme Mini Storage, it has been well received by customers, and has received nearly a thousand praises. One Storage has opened more and more mini storage stores, and Yijia Supreme Mini Storage has more branches in Hong Kong, Kowloon and the New Territories. . With a 24-hour smart security entry and exit system, all-weather high-definition security monitoring and alarm system, and well-equipped fire-fighting equipment, guests can absolutely rest assured of the storage and storage service of the supreme mini-storage.

The locations of all mini-storage branches are very convenient. Most of them are close to subway stations. Even if there is no subway station nearby, there will be different minibus/bus routes passing by, making it more convenient for everyone to go to One Storage. The environment is clean and the price is reasonable. Is there any reason not to choose One Storage?

Yijia Supreme Mini Warehouse has tightened the latest limited-time discounts in each district. There are branches with a discount of up to 55%, or a free 2 months, quickly go to One Storage website to see if there are any discounts in nearby houses~~~

Nearly 30 Supreme Mini Storages|Camping Equipment Storage|Camping Enthusiasts
Kennedy Town / Chai Wan / Siu Sai Wan / Wong Chuk Hang / San Po Kong / Yau Tong / Kwai Chung / Kwai Hing / Kwai Fong / Tsuen Wan / Tsing Yi / Fo Tan / Tuen Mun / Tai Po

Click here for express whatsapp:

https://cutt.ly/51188503


Enquiry Hotline: 2111-2636

*Promotion terms and conditions: The designated warehouse type and the designated rent must be paid in advance. The quantity is limited. The price varies according to the area and the latest promotion. It is for reference only. The quantity and promotion period are limited, while the quota is full. Please contact us for details. Only applicable to new customers who register for the first time, and cannot be used in conjunction with other discounts. Supreme Mini Storage reserves the right of final decision.