2022 Hong Kong International Fashion Access Expo! How can a fashion trend be limited by space? |Clothing Storage|One Storage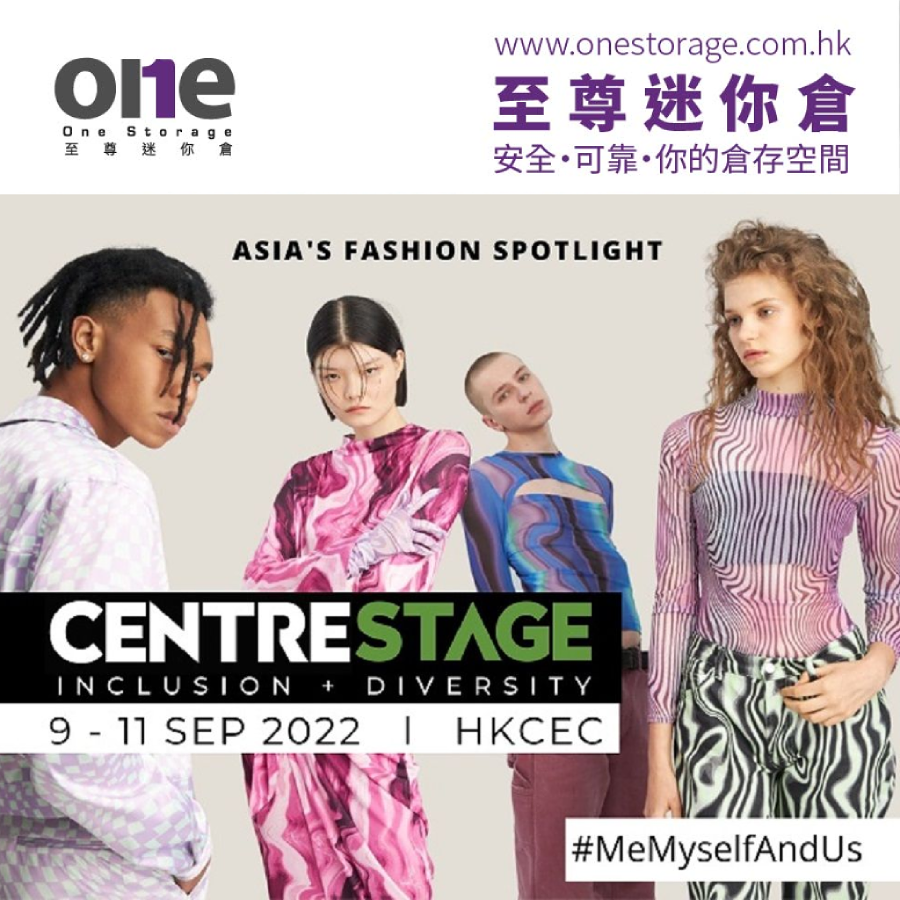 The fashion world's most eye-catching event, 2022 Style Hong Kong - CENTRESTAGE will be held from September 9 to September 11, 2022, and will be open for three days in a row, allowing both trade professionals and the general public to join in and learn about the latest fashion developments in Hong Kong! This year's Fashion Access Hong Kong will feature a number of interactive areas that integrate technology and fashion elements, using AR and VR to give visitors a groundbreaking fashion show experience.
The theme of this year's Fashion Access Hong Kong is diversity and integration, and the core of the fair is to showcase your true self and your bold imagination of beauty. There will also be a number of shows featuring local designer brands and emerging local fashion brands. How can fashion fans miss it?
The finale will be the Hong Kong Young Fashion Designers' Show 2022, a major event in the local fashion industry every year, which will be judged by professionals from the industry, such as magazine editors, fashion buyers and image consultants, and this year, Japanese designer Eiaki Shikamura, winner of the CENTRESTAGE ELITES award, will be the guest judge. The public can also vote online and win prizes!
The Hong Kong International Fashion Access Fair will also be held in conjunction with the Hong Kong Watch and Clock Fair and the International Watch Fair, so visitors to the fair will be able to enjoy and purchase famous brands of clothing and watches from all over the world, and a lucky draw will be held at the end of the week. If you are interested, please take note!
2022 Fashion Access Hong Kong-CENTERSTAGE Event Details
Date: September 9-11, 2022
Time: September 9, 2022: 10:00 am - 7:00 pm September 10 to September 11, 2022 - 10:00 am - 6:00 pm
For many fashion fans in Hong Kong, the Hong Kong International Fashion Access Fair is a fascinating event, where you can buy the latest and most innovative brands and enjoy the fashion show and presentations of each brand. However, living in Hong Kong, the space in your home is generally not very big, and often, if you buy a few more pieces of clothes, your home space will be stretched to the limit. But the creativity and imagination of fashion trends are so magnificent and interesting, how can they be limited by the lack of space in reality? In that case, you need a way to have extra space with ease! The easiest way is to come to us at One Storage and let us help you increase your storage space!
We have One Storage locations all over Hong Kong, with a total of 40 locations to provide you with around-the-clock service! The humid weather in Hong Kong is the worst for storing clothes, which can cause odors and even bugs! One Storage is equipped with a 24-hour air-conditioning system in each mini storage to maintain a stable humidity and temperature, so that all clothes will not be affected by humidity, high or low temperature! Not only clothing, but all items that are susceptible to moisture, such as wooden furniture, papers, etc. are suitable for storage in our One Storage! You won't have to worry about lack of space or discoloration of your clothes!
-------------------------------------
Click to check our latest offer now
Talk to us: https://m.me/onestorage
-------------------------------------
✅ 24-hour easy access at any time
✅ 7x24 smart security access system
✅ HD security monitoring and alarm system
✅ Comply with latest Fire safety guidelines
✅ Constant temperature air-conditioning system
Hong Kong Island:
Siu Sai Wan | Chai Wan | Tin Hau | Kennedy Town | Wong Chuk Hang
Kowloon:
Yau Tong | Kwun Tong | San Po Kong
New Territories:
Kwai Chung | Kwai Hing|Kwai Fong | Tsuen Wan | Tsing Yi | Fo Tan | Tai Po | Tuen Mun
Express Whatsapp: https://cutt.ly/51188503
*Terms and conditions apply, please contact our staff for details.
*Terms and Conditions: Offer is subject to availability while stocks last. This offer is only applicable to new registered customers of Supreme Mini Storage. In case of any dispute, the decision of Supreme Mini Storage shall be final. Registrants have read this Disclaimer page and agree to the Personal Data and Privacy Statement and are willing to receive promotional information.