Be a fan of Mirror? Mini storage can help you! | One Storage
Release Date : 03-08-2021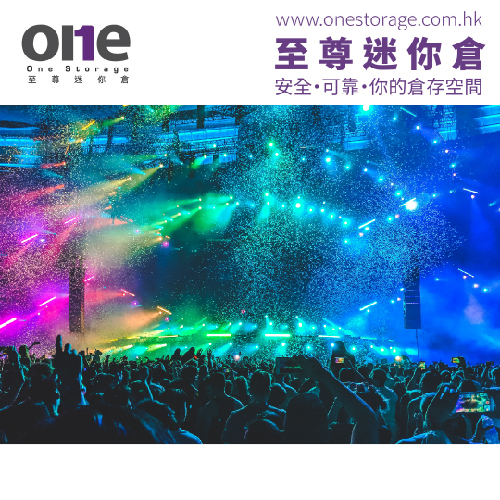 Last month's "Uncle's Love" was really hot in the city, even burying the international scene, Anson Lo among the twelve sons of Mirror, of course, as one of the protagonists, is a hot character!
The "Uncute Guru" performed by Anson Lo's "Uncle's Love" is equally popular. The number of views of the MV to Yijia has reached 436K. It is undeniable that it is really good to listen to, the master is beautiful, and the singing is good. , I'm really fascinated by others, I really want to see him! But it really means "the more you touch, the less you can't touch it, don't you really find it..."
Just like the Tuen Mun City Plaza before, it was a fan from the mountains and the sea. To see yourself, you really have to pick up a big cheer card. The flashing lights will definitely make Anson Lo look forward to it. It's over~
Make a flashing light card. It doesn't matter if you only use it once. Of course you have to find a place to put it, but there is no place to put it in the house. Even if there is a position, but if there is a husband, he will go to the "My Wife's Marriage Is Better Than the Mirror Causes the Marriage Breakage Concern Group" in minutes. How about counting?
It's not as good as renting a mini-storage to put all the aids in. Someone can bury some seasonal shirts, bedding..., and don't wash away the place where the house is blocked, and don't worry about your husband. A pig, it's simply killing two birds with one stone.
One Storage, which has received over a hundred praises, will help you! One Storage has opened more and more branches recently. There are nearly 30 stores in various districts. There must be one near your house to help you! All branches are in compliance with the latest fire protection regulations, and there are no fire extinguishers in the corners to avoid occasional needs. Open 24 hours a year, customers can come and go freely as long as they hold the smart card.
When it comes to enlarging the big cheer cards, the most suitable one is to rent a small warehouse in One Storage! Our Yau Tong branch recently has a discount. Small warehouses of 8-10 square feet are only from $220 per month. The location of our branch is very convenient. Exit A2 of Yau Tong Station repeatedly It's only a 3-minute walk, and it's easy to get there at any time.
Every summer, there are many people moving. You know, the most annoying move is the housekeeping. It is to buy a place to put the furniture. If you have moved recently, it will be because of the tight decoration of our One Storage. Customer discount, limited discount rent 6 get 6 free, and $500 transportation fee will be paid to help everyone to reduce the cost of moving house. If you are interested in our mini-storage service, you may wish to go to the website of our supreme mini-storage to find out~ If you are worried about not washing, it is better to go directly to the website or contact customer service to make an appointment for a field visit!
Contact method:
Enquiry Hotline: 21112636
Kennedy Town | Tai Po | Chai Wan | Siu Sai Wan | Wong Chuk Hang | San Po Kong | Yau Tong | Kwai Chung | Kwai Hing | Kwai Fong | Tsuen Wan | Tsing Yi | Fo Tan | Tuen Mun