New year space to become bigger | Mini Storage
Release Date : 26-01-2021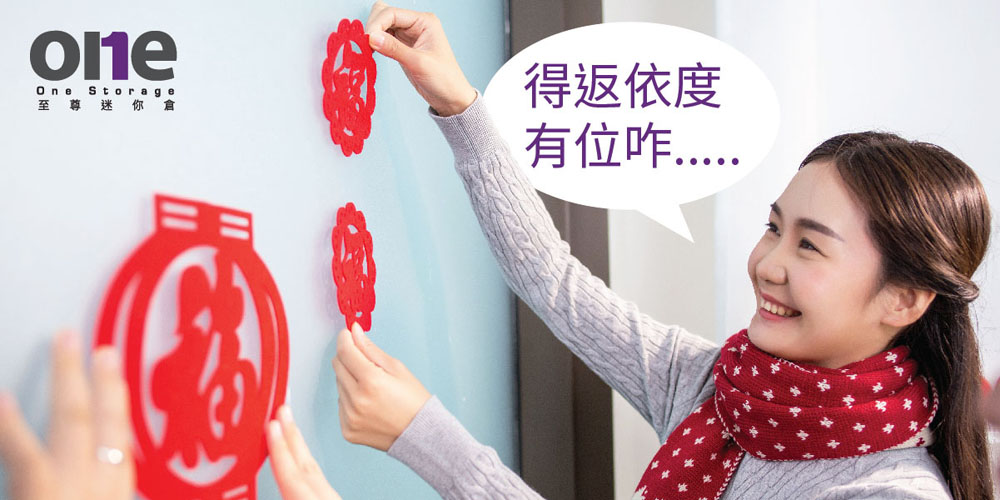 As the New Year is approaching, it is time to change your home into a new one. Home decorations for the New Year will bring you a lot of fun, and it is better to have more space, so it is not only a pleasure for the senses, but also for the heart.
When decorating your home, apart from traditional New Year decorations such as New Year's flowers and Chinese New Year, you can also choose some common household items that can add a lively atmosphere to your home by matching colors, not necessarily New Year's or seasonal ones. Other items can be placed in the mini storage first, so don't block the precious space and see you next year.
Remember to put away your household items to make room for them before any decorating. Take the opportunity to organize the year's clutter with different organizers! Throw away useless items, donate those you bought too much of, and put those you don't have an immediate use for into mini storage. Making sure that your table and cabinets are neat is the first step in all home decorating, and it's best to do it in the New Year, especially with the help of mini storage, which means you have unlimited cabinets.
In the New Year, to make more space, create living space, save space and money, find our OneStorage mini storage to help you instantly!
As low as $350*

。Talk to us now.
*Discounts are subject to terms and conditions
👉🏻 Talk to us now.
📌 Terms and Conditions: *Specified storage type and prepayment are required, quantity is limited, price varies according to size and latest promotion, for reference only. Please contact us for details. Only applicable to first-time new customers and cannot be used in conjunction with other offers.
One Storage Mini Storage - Follow the latest fire guidelines|Mini Storage