One Storage|Mini storage | Don't miss the last open day in summer
Release Date : 20-08-2019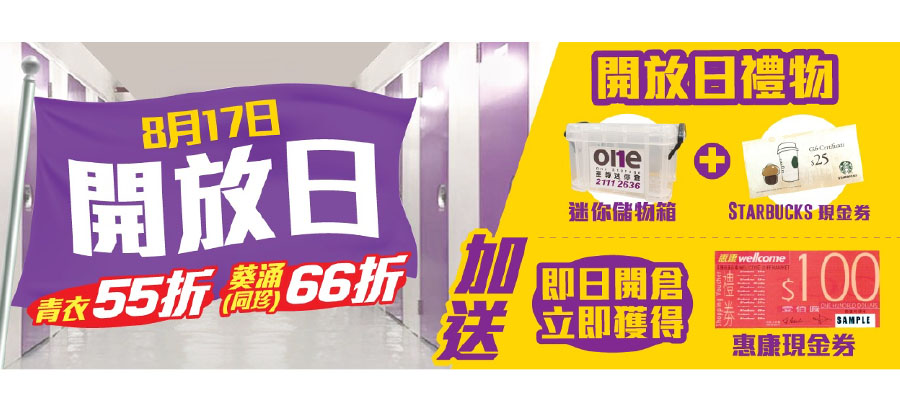 This offer is now closed, thanks for your support!
Don't miss the last open day of the summer 🎊
Free Starbucks Coffee Voucher☕ and Mini Case🎁 upon registration
100 Wellcome cash voucher for same-day registration and low price from $312
Which of our branches will have an open day? To find out the answer, keep an eye on our
Facebook page or follow us on our website for the latest information.
Don't know where to put your other groceries? Feel free to ask us for help!

100% compliant with the latest Fire Services Department guidelines
Corridor access 2.4m wide
Minimum distance of 1m between the roof and ceiling
🎖Window to total area ratio of not less than 6.25%, including at least 2% rescue windows
🎖 Sufficient fire hose reels to cover the entire mini storage area