One Storage | Collection Desire | Mini Storage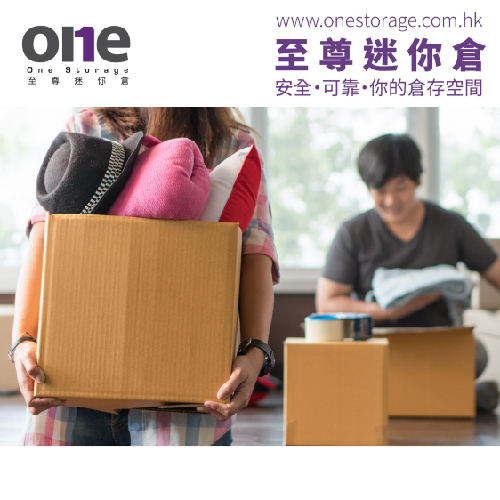 Do you have a hobby that has persisted for a long time? For example, collecting cards, models, clothes, etc. When you travel abroad, have you ever tried to buy the country's special products or souvenirs home as a souvenir?
In fact, many people in Hong Kong often store things that are no longer useful because it is difficult to leave them alone, and pile them up in different corners of the home. It is a headache whenever they have to face the separation. Some people have a stronger desire to collect. They will be attached to certain things and spend a lot of time in acquiring and collecting them. Some people who have a strong desire to collect think that collecting objects is a kind of thing. The reason why they like to collect all kinds of objects is because they will give them a sense of satisfaction when they see the things they have stored in order. Of course, there will also be some people who become interested in collecting because they often buy things randomly.
But no matter what the reason is that these people have various desires to collect, they all have one thing in common, especially the collecting players living in Hong Kong. As we all know, Hong Kong has a small land and many people, high property prices and small area. Therefore, for a group of people who have a hobby of collecting in Hong Kong, the biggest enemy is storage space! In addition to controlling your desire to collect, is there any practical way to help these people effectively? There are always more solutions than problems, and the easiest way is to only consider renting mini storage!
Nowadays, many people would rather spend some money to rent a mini-storage, temporarily store the temporarily unnecessary items in a mini-storage near home, which can increase the activity space in the house and improve their quality of life. I believe that a group of collecting players will only be familiar with the related fields of their collections and have no idea about the mini-storage. When I want to rent, I don't know which one to use. And One Storage Supreme Mini Storage is definitely a good choice for everyone to get started!
One Storage mini-warehouse is not only committed to providing customers with high-quality and professional mini-warehouse storage services, but also mini-warehouse branches in Hong Kong, Kowloon and the New Territories. There will always be one near you. In recent years, One Storage has continued to expand its business, and it is believed that there will be more branches covering the whole Hong Kong. The decoration and equipment of the mini storage are in compliance with the latest fire protection regulations and the Fire Services Department's mini storage guidelines. It is equipped with an all-weather security system and an intelligent security system. Collectors can definitely put their own collections in One Storage. Mini storage! Whenever you miss your baby, you can take it out or put it back at any time, which is very convenient.
If you are still unsure of the environment in which your treasure or collection will live, you can contact customer service first to make an appointment for a field visit!
Branch opening hours: Monday to Friday: 10:00 am to 7:00 pm
Saturday, Sunday and public holidays: 10:00 am to 5:00 pm
One Storage will hold some discounts from time to time, learn more now!
Latest Offers:
One Storage|Nearly 30 branches in Hong Kong|Silent support near you!
Kennedy Town | Tai Po | Chai Wan | Siu Sai Wan | Wong Chuk Hang | San Po Kong | Yau Tong | Kwai Chung | Kwai Hing | Kwai Fong | Tsuen Wan | Tsing Yi | Fo Tan | Tuen Mun