Mini Storage | Questions to consider before sharing your self storage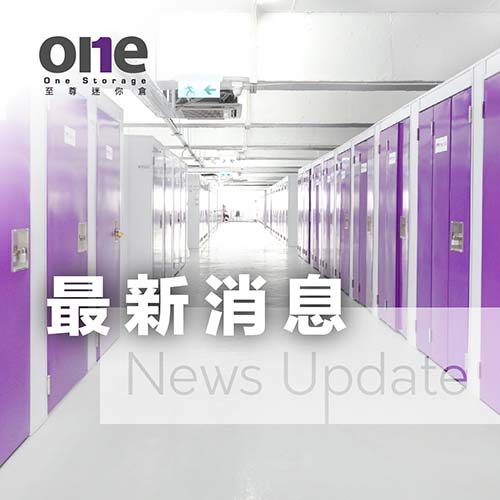 In Hong Kong, it is always a good thing to step up and offer help to family and friends when they need it. That is, at least, as long as the help you offer does not come at any great cost. Of course, do help if you can, but make sure you are aware of any consequences you may face in doing so. This is important if you have a friend or family member who has asked you to share space in your self-contained mini storage.
The first thing to note is that most reputable self-storage facilities, including our own OneStorage, prohibit sharing or subletting. Of course, this does not mean that these arrangements are not behind the facility, and, when they are, tenants leave themselves vulnerable to potential damage as a result of sharing mini storage. Furthermore, as the mini storage lease agreement has been breached, any and all liability for these damages is left to the tenant on the mini storage lease agreement.
Of course, your friends and family are innocent of any claims made against you once they have certainly intended to ensure that no damage is caused to you, but this is not something that they can in fact guarantee. They may only be asking for space for a short period of time, perhaps during renovations or the transition period between houses, but anything can happen in the meantime and their short period of time may turn out to be longer than any of you could have anticipated.
If you are faced with a request from a family member or friend for this type of help, it is important to really consider what they are asking of you before you agree to the request. For your information, here are the most important factors you should be wary of when family and friends ask to use your storage space.
Firstly, just don't do it
As mentioned above, it is forbidden to share or sublet your self-storage space. This goes against the rules of most storage facilities for a number of reasons. No one can predict whether your relationship with your 'shared' tenant will turn sour. If it does, there are many problems that can arise. Only mini storage mini storage renters will be allowed into that mini storage and anything in their mini storage is considered to be theirs. This can be a big difficulty the moment your 'shared' tenants retrieve their belongings and you have a falling out. At OneStorage, we don't want to get involved in such a dispute, but if it happens, we could find ourselves in a difficult situation. We will do everything we can to avoid this.
In addition, bills are only paid by the mini storage renter. If, for some reason, the mini storage mini storage renter is unable to pay the bill, a lien will be placed on the account and the mini storage may be auctioned off. If you are a 'shared' tenant, you may lose all your stored items if the Mini Storage mini storage renter cannot pay the bill.
What happens if someone dies? If the Mini Storage mini storage renter dies, then it will be very difficult for any 'shared' tenant to get their belongings back as only the executor of the estate will be allowed access to the mini storage - but the rent will still be charged.
Consider access issues
Moving items into the self-service mini storage behind the facility may be a simple process, but it is much more difficult for both of you to gain easy access to that mini storage. Only the mini-warehouse renter can access the mini-warehouse, and if they are planning to travel, this may make it impossible for the 'shared' tenant to gain access while they are travelling - and maybe even have some trouble when the mini-warehouse renter is away. You will need to be there every time they need access, and if this is often the case it can be a huge pain.
Estimates are estimates
When family and friends ask to use your mini storage, they will provide you with (hopefully) a reasonable estimate of how many items they will have and how long they will need to use it. But an estimate is always just an estimate and things can change quickly.
If your family or friends are travelling, between homes, moving house long distances, or during renovations, anything can happen to extend the time they need to store. What happens if this time extends beyond the time you intend to rent mini storage? What happens if you need to add items to your mini storage after this time, but cannot because your family or friends still have their items in your flat?
Estimates can be reasonable, but they can easily refer to items that seem secondary to your family or friends after the fact, but items that will fill your space more than you would like. It is easy to overlook items that have a big impact on the use of space.
An estimate is just that - an estimate - and the reality can be much different than the estimate.
At OneStorage, we are aware of the various dangers and risks involved in sharing mini storage, which is why it is prohibited. OneStorage only grants the name on the lease to ensure that each tenant's storage contents are safe and protected. We make every effort to ensure the safety of your stored items.
If you are a tenant renting storage for moving or file storage and are faced with a request to share mini storage, we strongly encourage you to decline the request, not only for the sake of our rules and regulations, but more importantly, for the safety of you and your self-storage neighbours' property.
For more information on renting mini storage, please contact our professional mini storage advisors
Special offer at our new branch in Tuen Mun and Kwai Fong 🅰️ 🅱️ Meals, as low as $350*
🅰️ Meal: New shop opening in Tuen Mun at Hoi Cheong
🅱️ Meal: Kwai Fong Mei Sze Branch Expanding
👍 New shop opening soon in Tuen Mun, register now and get up to $1200 off your rental fee on a first-come, first-served basis.
Click here for the new shop in Tuen Mun
👍 Kwai Fong Mei Sze shop will be opening soon, you can register for a maximum of $1200 rental fee deduction for 20 units on a first-come-first-served basis.
Click here for the Kwai Fong Maison
*Terms and conditions apply, please enquire for details
Terms and Conditions*.
Prepayment of 12 months' rent or more is required for designated units. Please contact us for details. Only applicable to first-time new customers and cannot be used in conjunction with other promotions, the decision of Supreme Mini Storage is final.
*Conditions apply, please check for details
~Refer to January 2021 online information