Tips for Consumption Voucher | Mini Storage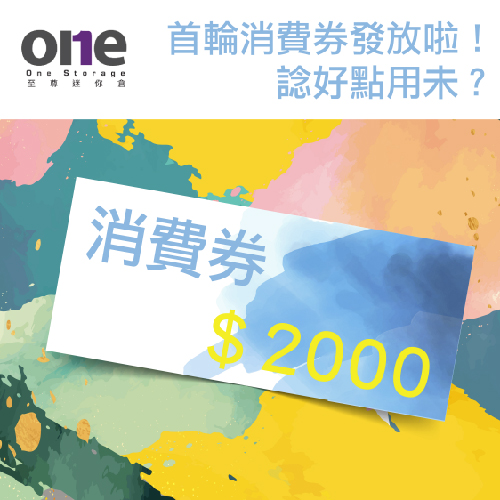 Those of you who applied for the consumer vouchers plan before July 17 this year, I believe you have already received the first-phase consumer vouchers! I don't know if you get the coupon subsidy through Alipay Hong Kong, Octopus, Tap & Go or WeChat Pay HK?
However, suddenly there was a consumption of 5,000 yuan, there must be a lot of things I want to buy, and I really want to buy a camera! But it should be noted that there are many restrictions on the use of consumer vouchers. What are the things that need to be paid attention to? Just wait for the editor, I will sort it out for Dading!
Expiry date: The first tranche of consumer coupons issued on August 1 will expire on December 31 this year. If issued on September 1, it will expire on January 31 next year.
Can the designated payment tool be used: For example, HKTVmall, all four ways of issuing consumer vouchers can be used. However, Japantown is divided into stores and online stores. The stores can be used in all four ways. Online stores can only use Alipay Hong Kong and Tap & Go.
Should I buy cash coupons for conversion? : Use electronic consumer vouchers to buy cash vouchers, or increase the use time and increase the value of consumer vouchers
Learn more about how to use consumer vouchers so that we can use them to the fullest and buy more! Imagine buying mooncakes that will be eaten next month at HKTVmall, or outdoor supplies that will be used next season, and prepare to go camping. Or directly at OK, 7-Eleven subsidizes consumption, just think about it! ! Wait a minute, if you buy too much and you can't put it down at home, what should I do! ?
At this time, just use the mini storage! One Storage has nearly 30 supreme mini-storages to choose from in Hong Kong, and fully comply with the latest fire protection guidelines, and can enter and exit at any time 24 hours a day! If there are old things in your home that you can't put down, just put it in the mini storage, and you can immediately free up the space in your home! As long as you rent the mini-storage and issue coupons in the next period, you don't have to worry about having no space at home if you buy more!
-----------------------------
Kennedy Town | Chai Wan | Siu Sai Wan | Wong Chuk Hang | San Po Kong | Yau Tong | Kwai Chung | Kwai Hing | Kwai Fong | Tsuen Wan | Tsing Yi | Fo Tan | Tuen Mun | Tai Po